Outlast 2 dev launches Kickstarter for "companion diaper", really
"Because when you're scared, #2 can become problem #1."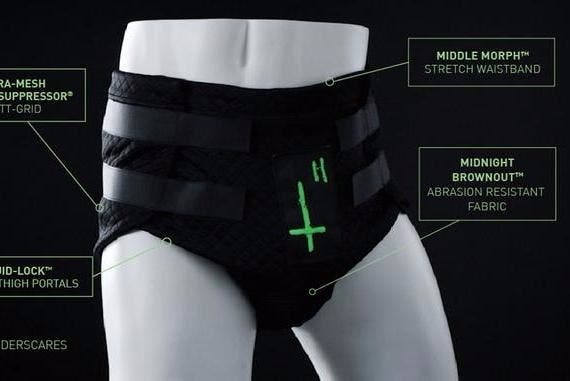 Outlast developer Red Barrels has launched a Kickstarter campaign to create "companion diapers" for its upcoming horror game.
Called Underscares, these adult protective garments are actual physical products that fans of the studio can purchase, beginning at $55 Canadian dollars (about £33 or $41). This sounds pricey, but it will include a Steam copy of Outlast 2. Or you can buy the pattern for about £6 / $7 and make your own Underscare.
Red Barrels is adamant that "Underscares are a 100 per cent real, physical product" and that this is not actually a crowdfunding campaign for Outlast 2, which it claims was already successfully funded purely through sales of the first Outlast and its Whistleblower DLC.
"The production of Underscares is fully dependent and based on the success or failure of this Kickstarter," the Montreal-based developer stated.
"In partnership with local designers, we developed a diaper prototype that combines practicality, comfort and style so gamers can experience abject terror without worrying about dirtying their egos (or their couches)," Red Barrels boasted of its novelty collector's item created after throngs of fans claimed that these games made them cack their pants.
"Because when you're scared, #2 can become problem #1."
The Underscares Kickstarter campaign has currently raised $8831 of its $29,818 goal and it has until 8th December to make the rest.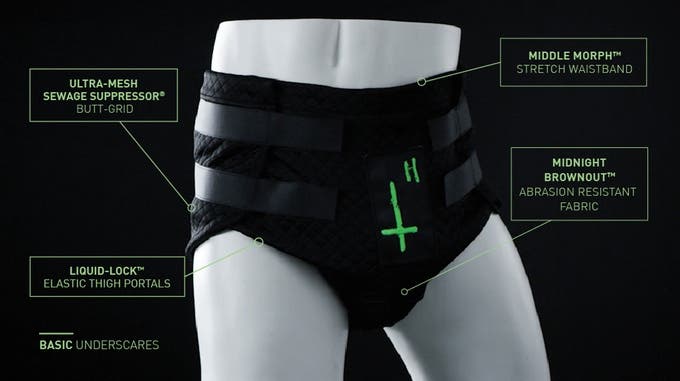 In related news, Outlast is going to be free for Xbox Live Gold members from 16th December to 15th January 2017.