Xbox's spooky new Game Pass offerings include Observer and Outlast
Plus Dead Island: Riptide and Hello Neighbor.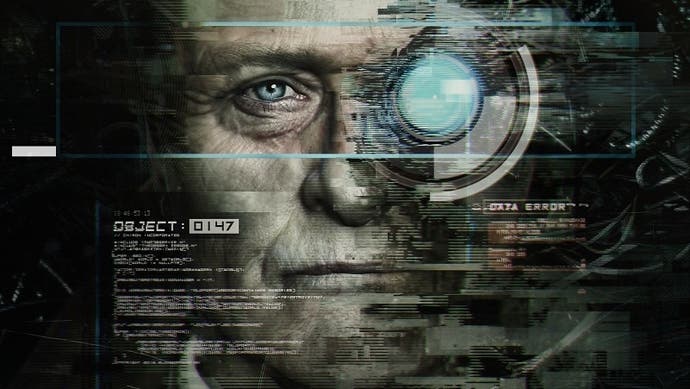 Microsoft has unveiled the latest batch of titles to be made available as part of its Xbox Game Pass subscription - most of which, including Observer and Outlast, are of a suitably spooky hue for this most malevolent of seasons.
Game Pass subscribers, will for instance, be able to explore the mouldering corridors of a once-lavish apartment block in Layers of Fear developer Blooper Team's dazzling sci-fi horror Observer. Here, players take on the role of Daniel Lazarski (voiced by Rutger Hauer) - an Observer detective, capable of entering other people's memories - as he investigates a message from his estranged son.
The slow, creeping dread as the deteriorating building reveals its secrets is wonderfully orchestrated, but the real stand-out moments come when players are plunged into the disorientating, visually striking memories of witnesses and suspects. It's good stuff!
If that's not enough hall-roaming to be getting on with, Game Pass players can also explore the terrifying innards (and suffer the endless of jump scares) of Mount Massive Asylum in developer Red Barrels' 2013 first-person horror, Outlast. "Stop and peer too long into Outlast's gloom and you'll see the zips on the monster costumes," said Eurogamer at the time of its release, "Take it at at speed and you'll find a haunted house worth visiting."
Should the preceding games be a bit too much for your delicate constitution, there's also the more action-orientated Dead Island: Riptide Definitive Edition, in which it's you (and up to three friends) against the world. The world, in this particular case, mostly consist of marauding zombies - and, luckily, somebody's left a load of guns lying around. "It's half-fun, said Eurogamer of Riptide in 2013, "but fittingly enough it's the boring stuff that ultimately kills it."
Last on the list of new Game Pass offerings is developer Dynamic Pixels' Hello Neighbor - an exploration puzzler that sets players the task of investigating the outwardly normal (if slightly wonky) house across the road, having established that something unseemly is afoot.
The intriguing twist is that, as your nightly intrusions continue, your neighbour learns from your snoopy pursuits, laying down traps to thwart your plans. However, poor puzzle design somewhat undoes the appealing premise, leading Eurogamer to call it, "An ambitious and mysterious puzzler that's ultimately as frustrating as it is fascinating."
If any of this takes your fancy, an Xbox Game Pass membership costs £7.99 a month, and there's a free 14-day trial.