Surprise! Outlast is out now on Nintendo Switch
You were patient.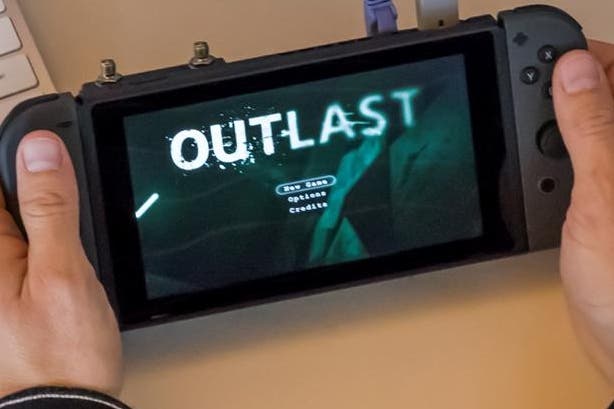 Outlast has leapt out of the shadows and arrived on Nintendo Switch today, priced at £19.99 from the console's digital eShop.
It's a fittingly unexpected launch for the game - which is renowned for its surprises and jump scares.
The Outlast: Bundle of Terror, as it is named, includes Outlast 1 and its Whistleblower prequel DLC together in one handy pack. Both are well worth playing if you're a fan of Resident Evil, Silent Hill and the like.
Outlast originally launched back in 2013 to a generally positive response. "Stop and peer too long into Outlast's gloom and you'll see the zips on the monster costumes," we wrote in Eurogamer's Outlast review. "Take it at speed and you'll find a haunted house worth visiting."
2017 sequel Outlast 2 is also headed to Nintendo Switch at some point - the last we heard, it was due before summer.