Outlast 2 comes out in April
Outlast Trinity revealed.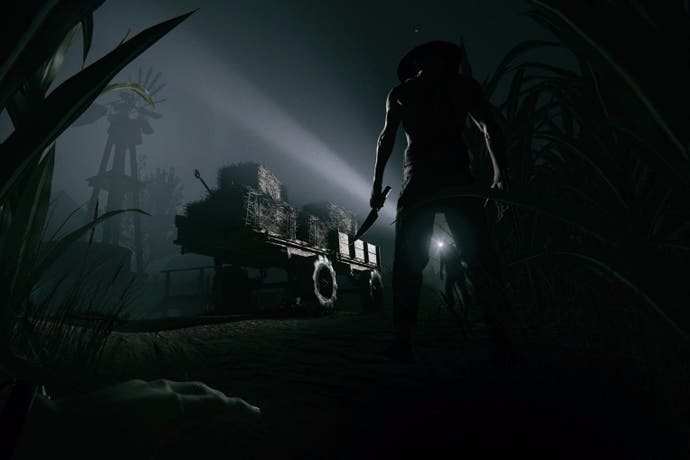 Survival horror game Outlast 2 comes out on 28th April on PC, PlayStation 4 and Xbox One.
Warner Bros. has signed a deal to release Outlast Trinity, a physical bundle that includes Outlast 2, Outlast and the Outlast Whistleblower DLC.
Outlast 2 is set in the same universe as 2013's Outlast, but with different characters and a different setting. Here's the official blurb:
The Outlast Whistleblower DLC tells the story before and after the events of Outlast to show the final chapter in Mount Massive Asylum's story. You play Waylon Park, a software engineer under contract with Murkoff.