Elden Ring Sacred Tear locations
Boost your recovery prowess by getting more from your flasks.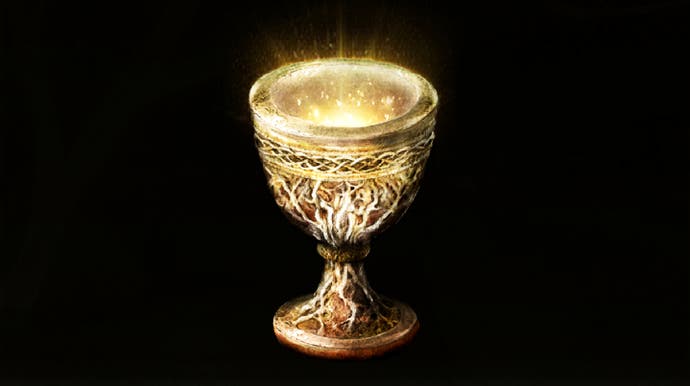 Sourcing Sacred Tears in Elden Ring will boost the recovery of whatever flask you are using.
There are two types of flasks you can use, Flask of Crimson Tears (red) for recovering HP, and Flask of Cerulean Tears (blue) for recovering FP that is used for abilities like weapon skills and summoning ash spirits.
There are two types of upgrades to get more from these flasks - Golden Seeds to increase flask uses, and Sacred Tears to increase flask potency. It's the latter we'll focus on with this page, looking at Sacred Tear locations - enough to completely upgrade them.
It's also worth knowing there is a third Flask type, the Flask of Wondrous Physick, which requires Crystal Tears to customise.
On this page:
Looking for some direction? Our what to do first in Elden Ring, Elden Ring walkthrough, Site of Grace locations and main bosses in order pages can help.
How to strengthen flasks with Sacred Tears
As you increase your HP by increasing your Vigor stat or your FP by increasing your Mind stat, you'll want to ensure your Flask uses are more effective - ideally you want a single use to fully refill your gauges. To do this, you can strengthen flask charges by finding Sacred Tears.
Sacred Tears are fortunately simple to locate as they are always found in a church at the foot of a statue in front. Some of these even have a handy Site of Grace, although be warned that some may also be crawling with danger.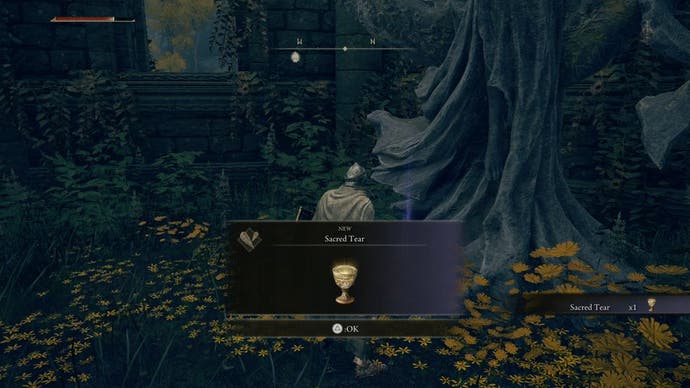 Once you have one, rest at a Site of Grace, select Flasks from the menu and you'll have an option to permanently increase the amount replenished by flasks.
Being a huge open world, you could reach a Sacred Tear in a different order so we've divided their locations up in each part of the Lands Between...
Limgrave Sacred Tear locations
Third Church of Marika
This is likely the first you'll come across although, rather than going along the main path to Stormveil Castle west, you'll need to head east of Limgrave and cross a bridge. Keep on the main path and you'll reach the church and also a Site of Grace.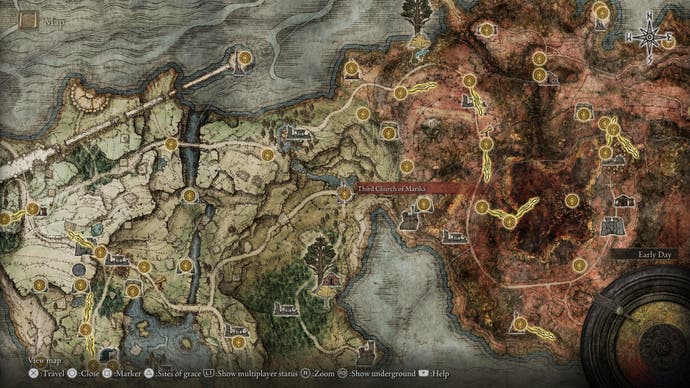 Callu Baptismal Church
South of Limgrave is Weeping Peninsula, head up to higher ground and you'll reach Ailing Village. To the south of the village you'll find Callu Baptismal Church, though it's also swarming with rats so you'll want to clear them out first.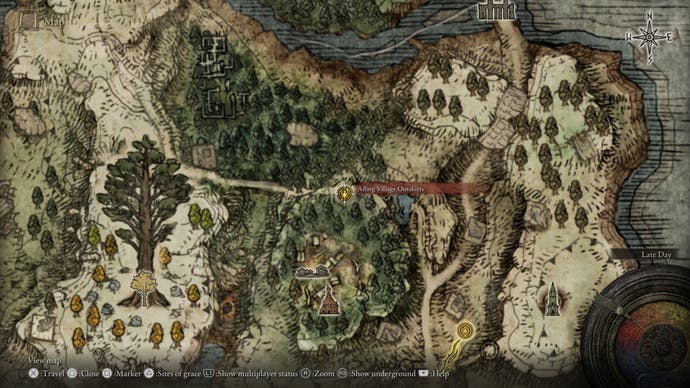 Church of Pilgrimage
On lower ground north of Ailing Village (South of the Lookout Tower Site of Grace is a good starting point) head west and you'll cross a bridge. On the other side, you'll see the church in the north, so just ride up there to get your next Sacred Tear and also activate another Site of Grace.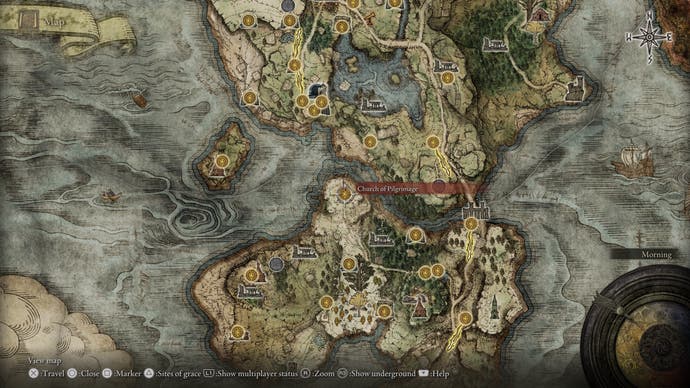 Fourth Church of Marika
This church is west of Weeping Peninsula you can actually see its spire in the distance as you come out of Church of Pilgrimage and look south west. Ride straight for it, past an evergaol and Witchbane Ruins, to reach it. Just make sure you take care of the two headless soldier spirits guarding the entrance. A Sacred Tear and Site of Grace awaits you further in.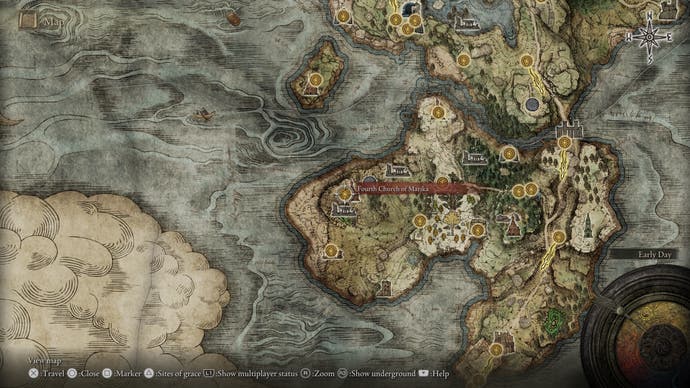 Liurnia Sacred Tear locations
Church of Irith
Just as you come out of Stormveil Castle and head into Liurnia, there's a Site of Grace called Lake-Facing Cliffs. Church of Irith is just in front at lower ground, where you'll find your next Sacred Tear.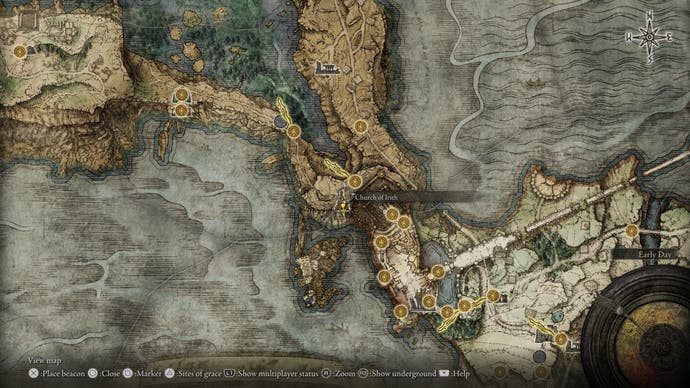 Bellum Church
You'll find this church northwest of the woods on the main path to the Grand Lift of Dectus.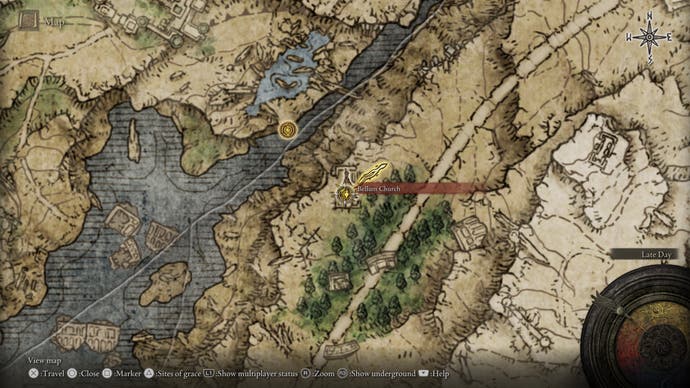 Altus Plateau Sacred Tear locations
Second Church of Marika
From the Altus Highway Junction Site of Grace, head north (straight north rather than following the path). You'll soon reach the church at lower ground though it's safe to drop down. Be warned however that as you approach you'll be invaded by a bloody finger.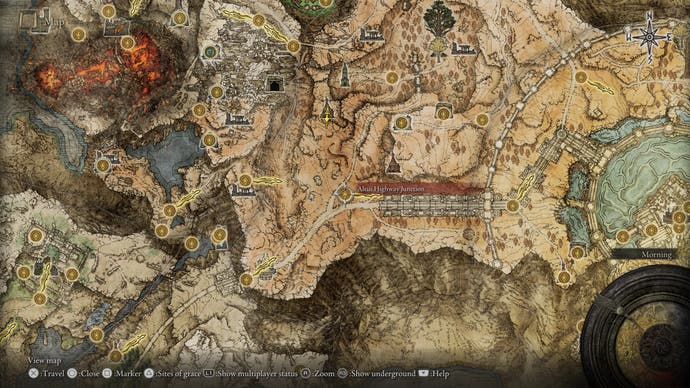 Stormcaller Church
From the Rampartside Path Site of Grace, which you'll find northwest of the Outer Wall, head southwest and you'll come across a site with stone sword graves and lighting storms. At the far end, you'll see the church. It's guarded by a couple grunt soldiers, but they're not much of a problem.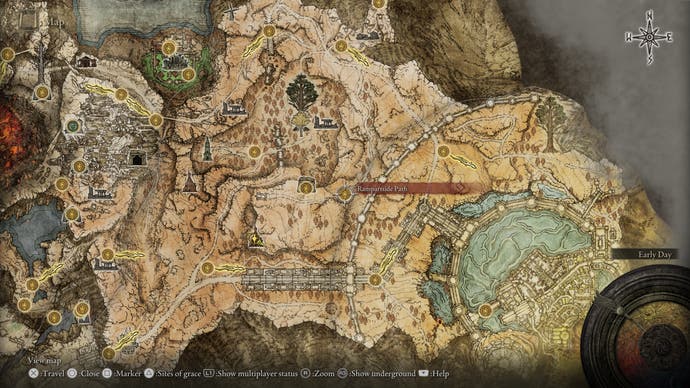 ---
Once you have settled on a starting class and starting Keepsake item, you should first work out how to level up, how to respec and use Ashes of War. Need some direction from there? Our Elden Ring walkthrough and Elden Ring boss order can help with where to go next, but we also recommend hunting down Golden Seeds, Sacred Tears, Crystal Tears, Talismans and some of our best weapon and best armor choices. If you are approaching the end game, we can help with the Volcano Manor quest and Rykard, Haligtree Secret Medallion locations, solving the Ordina, Liturgical Town puzzle, the Millicent quest, Commander Niall, Morgott, Godskin Duo, Maliketh and Malenia.
---
Mountaintops of the Giants Sacred Tear locations
First Church of Marika
This church can be found south of the big frozen lake home to spirit jellyfish and a huge boss dragon that will obscure the area with mist. But, unless you want to fight it as you are, you can just keep heading south from the Freezing Lake Site of Grace to reach the church.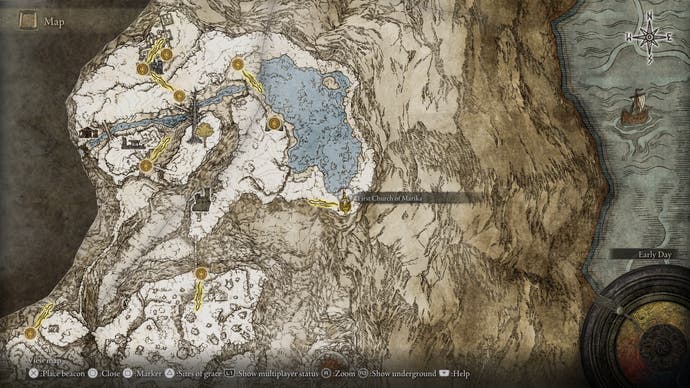 Church of Repose
From the Foot of the Forge Site of Grace, instead of heading to fight the boss ahead, head west where you'll see the church, although you'll also need to fight a fairly tricky red okina. Best him however and you'll find the last Sacred Tear at the church as well as a Site of Grace.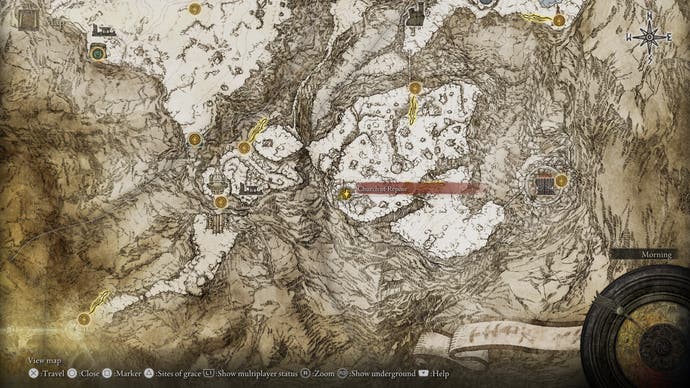 Good luck upgrading your flasks in Elden Ring!