Dreams early access will get story campaign Art's Dream a couple of days before launch
Full game coming to PS4 next week.
Media Molecule has announced that players who purchased the limited early access version of its promising PS4 creation tool Dreams will be able to play the full game - including its ambitious story campaign - a couple of days ahead of launch next week.
As outlined in a new post on the PlayStation Blog, following the arrival of Dreams' Creator Patch update next Tuesday, 11th February, early access purchases will be able to play through the game's "feature film length" adventure, Art's Dream, in its entirety.
Here, players can follow the story of former jazz musician Art, as he ponders his past and present, and "realises he needs to make amends with his fellow bandmates". As outlined in a recent first look from IGN, the 2-3 hour story campaign covers a range of genres (including point-and-click adventure, platformer, and twin-stick shooter), each with its own distinct aesthetic. Players can unlock props for use in Dreams' various creator tools along the way.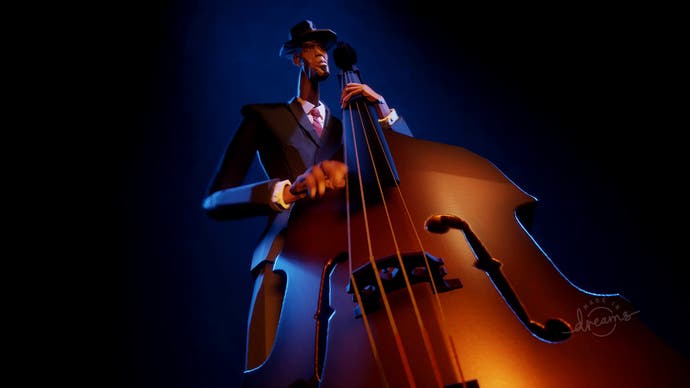 Tuesday's Creator Patch update will also introduce the Welcome Home and Ancient Temple kits for use in the Homespace Editor and DreamShaping mode. Additionally, Homespace will receive a new intro and a variety of new tutorials and how-to videos designed to ease newcomers into the creative side of the package.
There's also an enhanced DreamSurfing UI - intended to help players find content and collections for use in their creations more easily - alongside tweaks, adjustments, and bug fixes across the board. A few more specifics can be found in today's blog post.
Early access players will be able to experience the full Dreams package on PS4 from 11th February, and its long-awaited general release occurs three days later, on Friday, 14th February. And if you're curious to know what Dreams' talented community has been doing since early access began last April, check out the winners of Media Molecule's inaugural IMPY Awards.