Double Fine's Adventure game Broken Age teased in first trailer
Kick start your morning with new footage.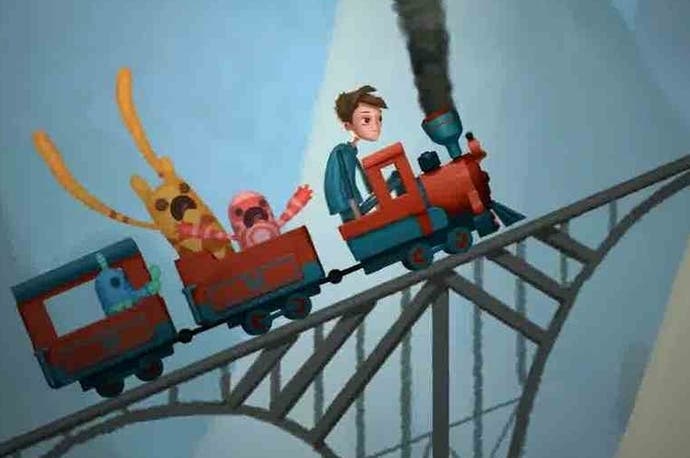 Double Fine's upcoming point-and-click adventure Broken Age has been teased in a haunting new trailer that shows off the game's hand-crafted visual style.
Broken Age will see two characters' worlds collide: a boy from the future who lives on a spaceship, and a girl from a whimsical fantasy village. Each lead parallel lives, initially unaware of one another.
Broken Age was announced as the final name for the Double Fine Adventure project this week. It was successfully Kickstarted last year with a record breaking $3.45 million.
"From Double Fine Productions," the trailer announced, "and 90,000 of their closest friends."
Broken Age is now available to pre-order for PC, Mac and Linux. Put down $15 and you'll get beta access.