Double Fine Adventure called Broken Age, new story details revealed
A boy. A girl. Parallel lives.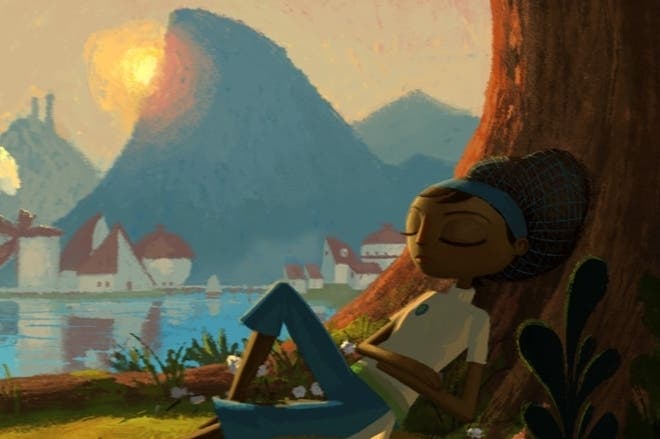 Double Fine Adventure is called Broken Age.
Developer Double Fine launched the official website for its crowd-funded point and click adventure today.
Broken Age tells the story of a young boy and girl who lead parallel lives. The girl is to be sacrifced to a sea monster by her village, but fights back. The boy lives on a spaceship under the care of a motherly computer, but wants to go off on an adventure. The player switches between the two characters during the game.
Broken Age, nee Double Fine Adventure, was a project that raised a whopping $3.45 million from more than 87,000 backers on Kickstarter.
You can pre-order Broken Age DRM-free for PC, Mac and Linux. Put down $15 and you get beta access. $30 gets you backer access, which includes access to the private backer-only discussion forum and episodes of 2 Player Productions' documentary series on the development of the game.
Backers also get development materials and a digital sountrack.