Destiny 2 Lost Prophecy Verses: How to get all Forge weapons, Perfect Paradox, Radioladian Culture, Paradox Amplifier and Hermaion Blossom
How the new weapon forge system works and what weapons you can unlock.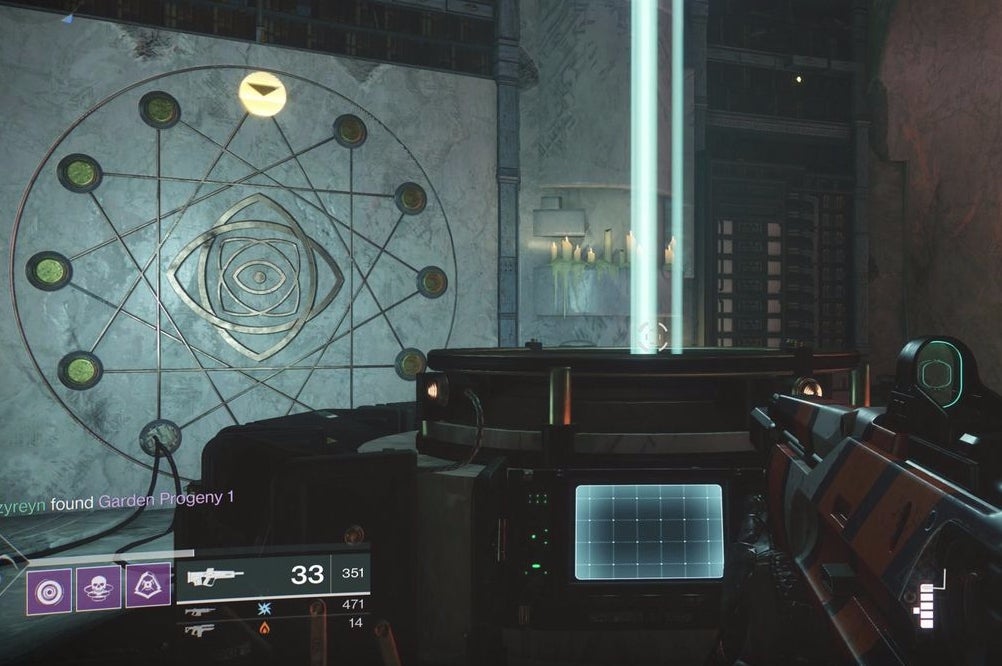 Destiny 2 Lost Prophecy is new feature added as part of the Curse of Osiris DLC.
These are mini-quests that require you to farm a certain number of resources - Radioladian Culture, Paradox Amplifier and Hermaion Blossom - giving you one of several new and unique weapons.
One of these is the Legends Lost quest, which allows you to get the Paradox Perfect shotgun.
If you're looking for more from the DLC, our Destiny 2 DLC Curse of Osiris guide and walkthrough can help.
This page includes:
How to start a Lost Prophecy and get new Forge weapons in Destiny 2
First, you need to complete the main storyline of the Curse of Osiris DLC, which culmulates with a mission named 'Omega'.
Doing so will then unlock Adventures within the Mercury patrol space. This is one of three Adventures you must complete in order - The Up and Up, The Runner and Bug in the System. These take you through the Infinite Forest once more, ending with a unique encounter in a different time zone each time.
With those three done, you then unlock Mercury Adventure Tokens, and the ability to undertake Heroic Adventures. You must then complete one of these Heroic Adventures.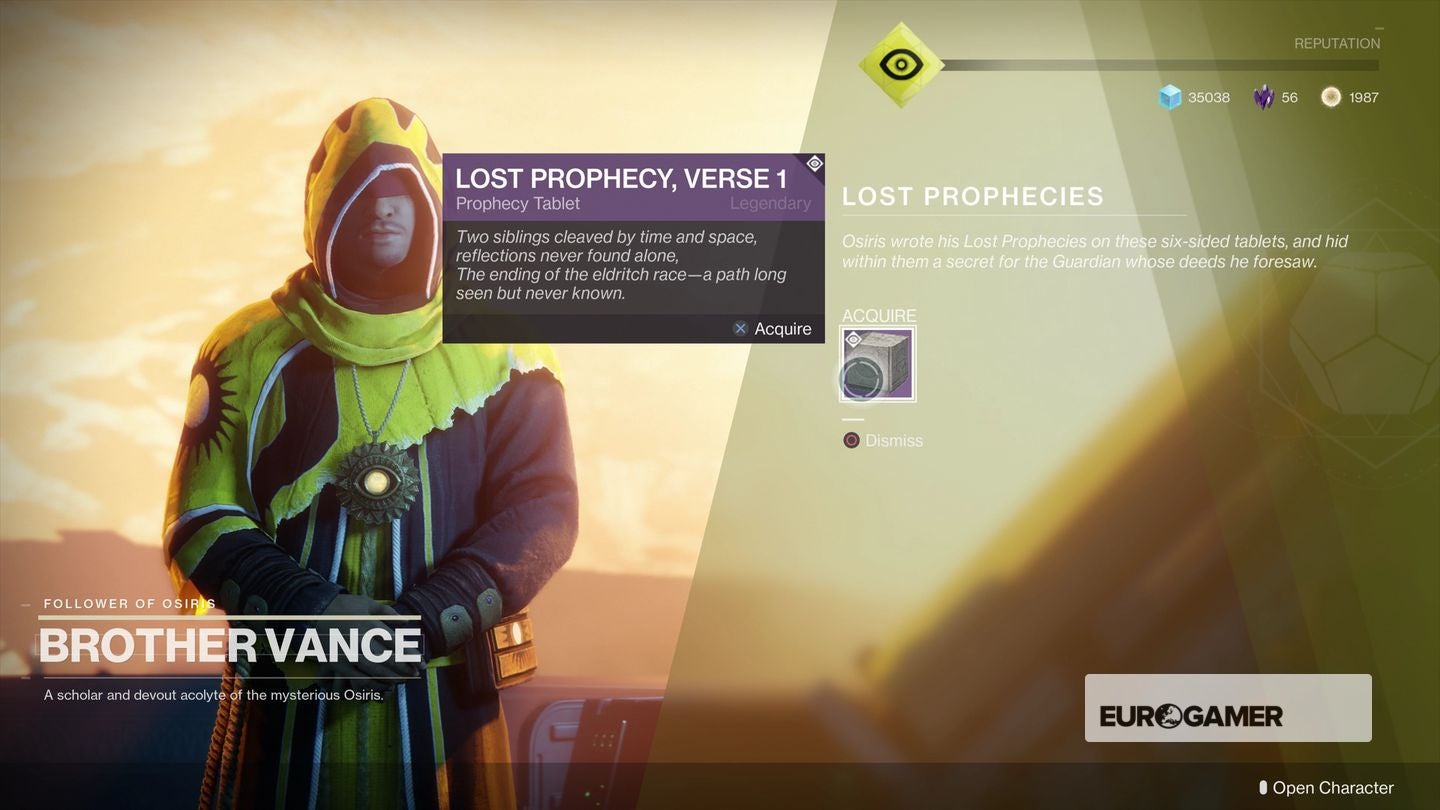 Note these are a big step up difficulty-wise compared to standard Adventures (going from 250 Power level to 300) so if you can, complete it as part of a Fireteam. Otherwise, we found the Runner easiest to complete solo, since the boss component is easy with the right elemental damage enabled with the Prism modifier.
With the Heroic Adventure complete, you can go back to Vance and finally start your first Lost Prophecy. We had Verse 1 (which we assume is the default start for every player), which when completed and taken to the Forge, you can return to Brother Vance to receive another Lost Prophecy.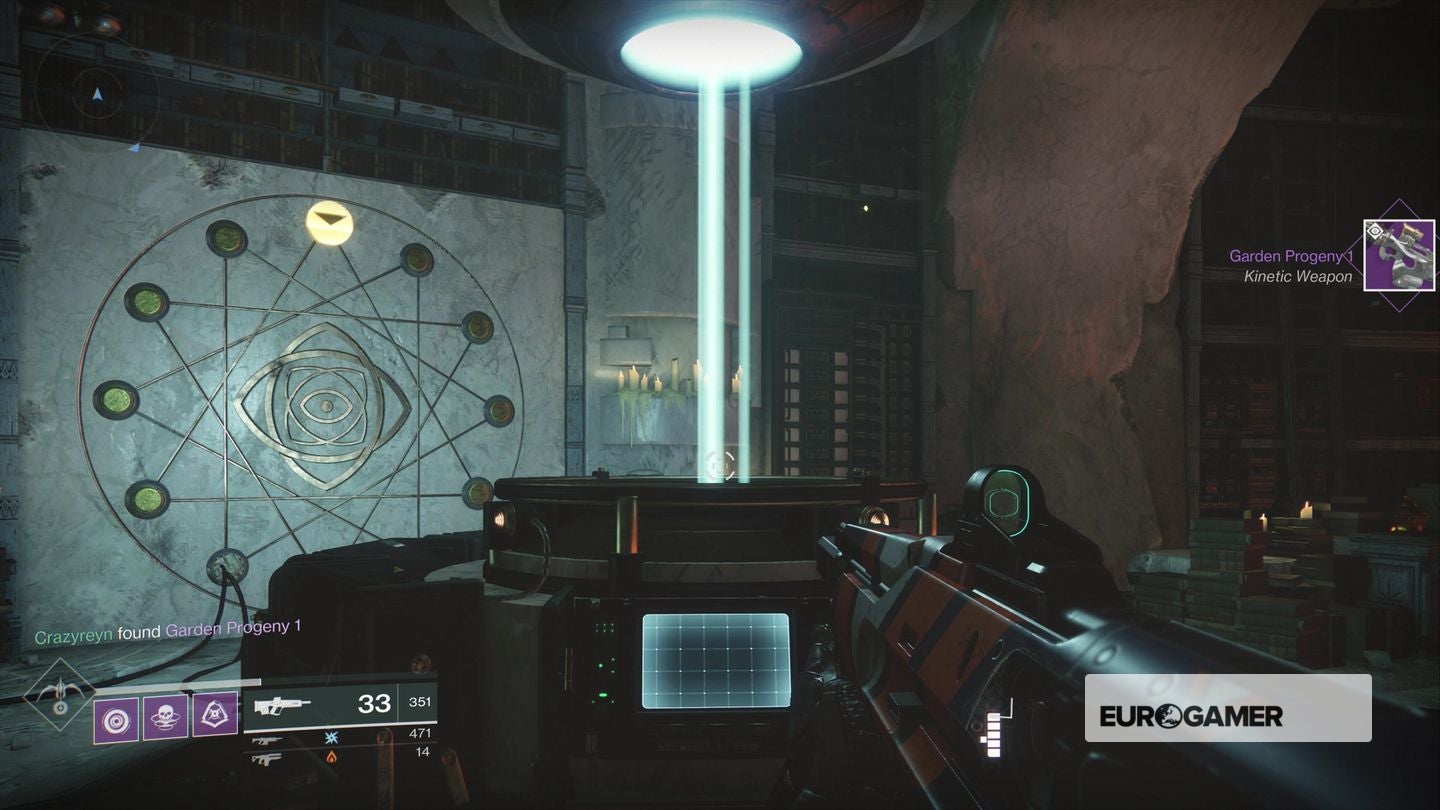 Lost Prophecy Verses and Forge weapons list
Each Verse requires a different quantity of resources and rewarding you with a weapon at the end.
Each one requires you to hand in a combination of Concentrated Radiolarian Culture or Advanced Paradox Amplifier. Once you have enough (the end section of this article will explain where to specifically find these items) then 'use' them in your inventory to apply them to the active Lost Prophecy.
Then take it to Brother Vance, who will guide you to the nearby Weapon Forge. Interact with it, and the weapon corresponding to that Verse is yours.
Not only are these weapons exclusive, but they will also drop at higher Power levels than you have currently equipped, making them a welcome way to increase your overall Power level.
Verse
Requirements
Reward
Verse 1
1x Concentrated Radiolarian Culture
Garden Progeny 1 (Scout Rifle)
Verse 2
2x Concentrated Radiolarian Culture
1x Advanced Paradox Amplifier
The Conqueror 2 (Submachine Gun)
Verse 3
1x Concentrated Radiolarian Culture
2x Advanced Paradox Amplifier
Jack Queen King 3 (Hand Cannon)
Verse 4
3x Concentrated Radiolarian Culture
Machina Dei 4 (Pulse Rifle)
Verse 5
3x Advanced Paradox Amplifier
1x Fossilized Hermaion Blossom
Traveler's Judgment 5 (Sidearm)
Verse 6
2x Concentrated Radiolarian Culture
2x Advanced Paradox Amplifier
Sol Pariah 6 (Submachine Gun)
Verse 7
1x Advanced Paradox Amplifier
2x Fossilized Hermaion Blossom
West of Sunfall 7 (Hand Cannon)
Verse 8
2x Advanced Paradox Amplifier
2x Fossilized Hermaion Blossom
Infinite Paths 8 (Pulse Rifle)
Verse 9
2x Concentrated Radiolarian Culture
2x Advanced Paradox Amplifier
2x Hermaion Blossom
Null Calamity 9 (Auto Rifle)
Verse 10
3x Fossilized Hermaion Blossom
Future Safe 10 (Sword)
Verse 11
Legends Lost questline (see below)
Perfect Paradox (Shotgun)
Complete all of the above, and your final reward is a Sagira Shell for your Ghost.
Thanks to the Destiny subreddit for filling in some of the blanks above.
You can track which ones you've completed on the wall behind the Weapon Forge, with the orbs lightning up as you finish each Verse.
How to get Perfect Paradox and the Legends Lost quest
Following the December 12 update, there is the chance to start and complete the Legends Lost questline and get the Perfect Paradox shotgun from the Forge.
The steps are as follows:
Complete four Verses and visit Vance.
Upon returning, you'll be given a special 'Another Verse' with a quest attached in Mercury. Complete the 300 Power level mission Signal Light - it involves exploring the Infinite Forest and visiting the present - then return to Vance.
Collect 2x Concentrated Radiolarian Culture, 2x Advanced Paradox Amplifier, 2x Hermaion Blossom.
Complete a second mission - Not Even the Darkness - which again involves a visit to the Infinite Forest, and ends with you receiving Saint-14's personal effects.
Take this back to Vance to complete the Verse, allowing you to forge Perfect Paradox.
You can see the above steps in the following video from Arekkz:
---
The Season of Plunder is here! New additions include the Sails of the Shipstealer quest, Treasure Coordinates and Map Fragments, Cryptic Quatrains and Quicksilver Storm. Meanwhile, there's the arrival of King's Fall and Devious Theory, weapons such as Doom of Chelchis and Touch of Malice, as well as the return of Allied Demand in Iron Banner this season. Get up to speed with our levelling guide ahead of tackling the Duality dungeon, and learn how to collect Calus Bobblehead locations, Calus Automaton locations and find all Opulent Key chests. For The Witch Queen, learn how to get Exotics including Dead Messenger and Parasite.
---
How to get Radioladian Culture, Paradox Amplifier and Hermaion Blossom in Destiny 2
To complete the above Verses, you must collect new types of resource - Radioladian Culture, Paradox Amplifier, and Hermaion Blossom, which are found from the following sources.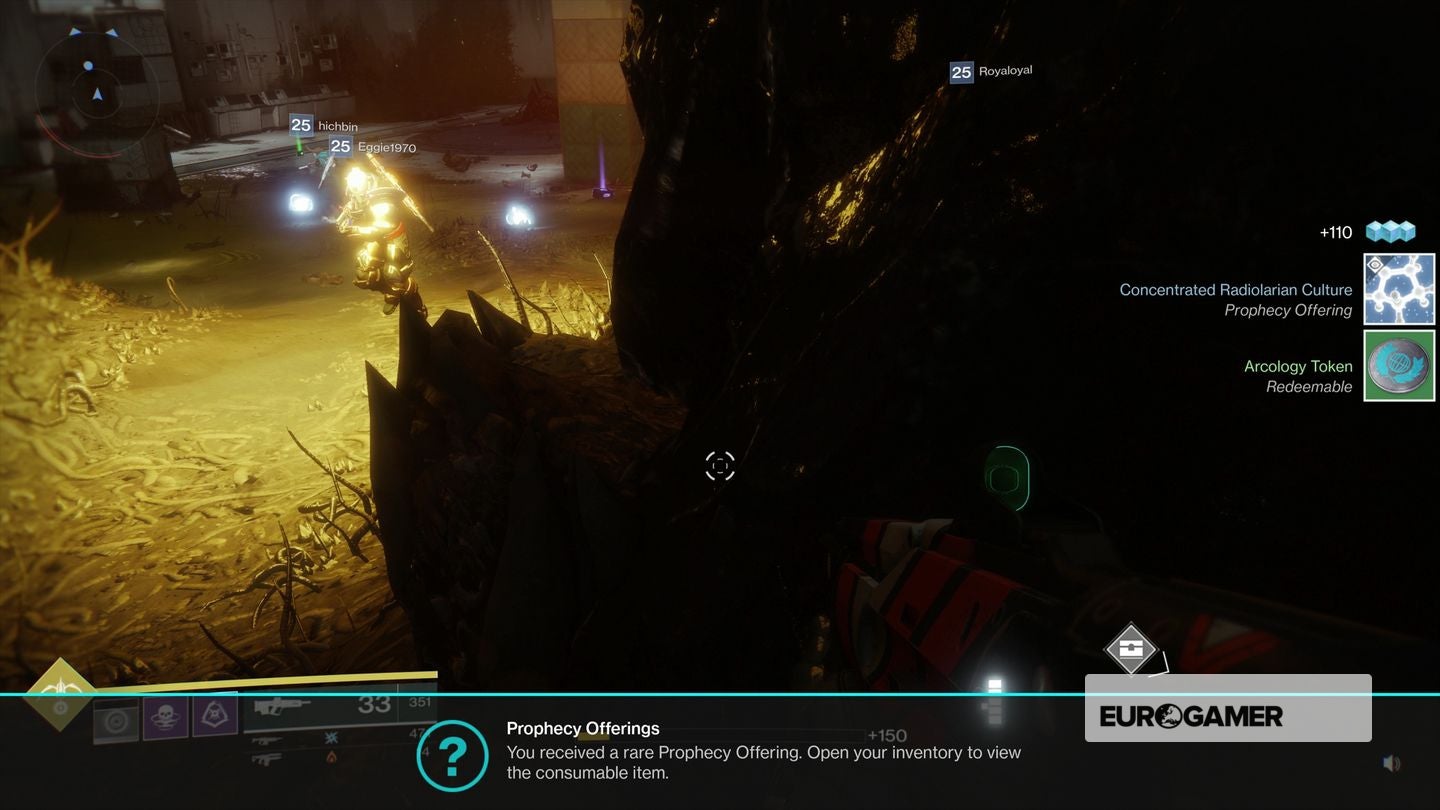 Radioladian Culture sources
Public events
Planetary chests
Paradox Amplifier sources
Strikes
Crucible matches
Heroic Adventures on Mercury
Hermaion Blossom sources
Nightfall
Trials of the Nine
Heroic Strikes
There are some notes on the above:
Both standard and Concentrated / Advanced / Fossilized versions of Radioladian Culture, Paradox Amplifier and Hermaion Blossom can be found from the above activities, though the more valuable versions are much rarer to discover.
Activities or chests on any planet will drop the above. The exception are Heroic Adventures, which are exclusive to Mercury.
Unfortunately, completing the above activities will not give you a guaranteed drop, so don't expect every Public Event you complete to give you Radioladian Culture, for example.
You can trade the 10 standard versions of these materials for the Concentrated / Advanced versions with Brother Vance at the Lighthouse, if you are struggling to see them drop naturally.
As there is no certain place to get them everytime, farming these materials might be a frustrating exercise - and so it might be easier to wait until they come to you as you do these activities naturally.