Destiny 2 DLC Curse of Osiris guide and walkthrough: Everything added in the Mercury-set expansion
What you can do in the first major update.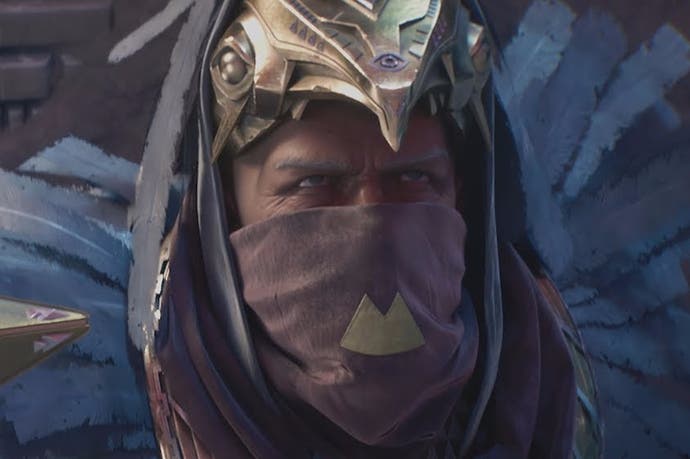 Destiny 2 Curse of Osiris DLC is the first major expansion to Bungie's space-faring sequel.
Curse of Osiris introduces a variety of new modes and places to explore, and while understandably not as meaty as larger yearly updates such as The Taken King and Rise of Iron, it does feel to offer more variety than the smaller expansions offered in Destiny's first year.
What's included in Destiny 2 expansion Curse of Osiris?
The game's first major expansion adds the following features:
New story missions and quest centered around Warlock Osiris
New Patrol space on Mercury and Lighthouse social setting
New Mercury Heroic Public Event, Lost Sector, Lighthouse secret chest
Heroic Strike Playlist, with a new Milestone offering Powerful Gear
Heroic Adventures on Mercury, available once you complete the main story
New weapon quests named Lost Prophecy Verses once the story is complete
New content to the Leviathan Raid, named the 'Raid Lair'
New Crucible map Wormhaven on PlayStation
Increased max level cap to 330 / 335
As well as the above, a quality of life patch is also tweaking and amending other aspects of the game, even if you aren't purchasing the expansion.
Destiny 2 Curse of Osiris walkthrough
The Curse of Osiris expansion plays out as follows:
Curse of Osiris Milestone
Speak to Ikora at the Tower
The Gateway (Mercury, 200, Mercury Landing Zone unlocked)
A Deadly Trial (EDZ, 200 Power recommended)
Beyond Infinity (Mercury, 200 Power recommended)
Head to the Tower and talk to Ikora
Deep Storage (Io, 210 Power recommended)
Tree of Probabilities (Mercury, 220 Power recommended)
Hijacked (Nessus, 220 Power recommended)
A Garden World (Mercury, 220 Power recommended)
Head to the Tower and talk to Ikora
Omega (Mercury, 230 Power recommended)
At this point the main story of the expansion is complete, but there is more to do and unlock.
Endless Branches Milestone:
Visit Brother Vance in the Lighthouse to unlock Mercury Adventures Access, which unlocks The Up and Up, plus Lost Sectors
The Up and Up (250 Power recommended)
The Runner (250 Power recommended)
Bug in the System (250 Power recommended)
Visit Brother Vance in the Lighthouse to unlock Mercury Adventure Tokens, which are Heroic Adventures you can undertake once per day
Complete the chosen Heroic Adventure (300 Power recommended)
Return to Brother Vance to unlock Lost Prophecy Verses
What else you need to know about Destiny 2 DLC Curse of Osiris?
In further detail, here's what we know:
A new world quest featuring Osiris
Described as a "all-new cinematic story with new and returning characters" by Activision, the expansion sees female Ghost Sagira voiced by Firefly and Homeland's Morena Baccarin) separated from Osiris.
Ikora - of which Osiris was her mentor - will have a big focus in the expansion, as well as the Vex, who have been up to something throughout time and space. Maybe we'll find out what.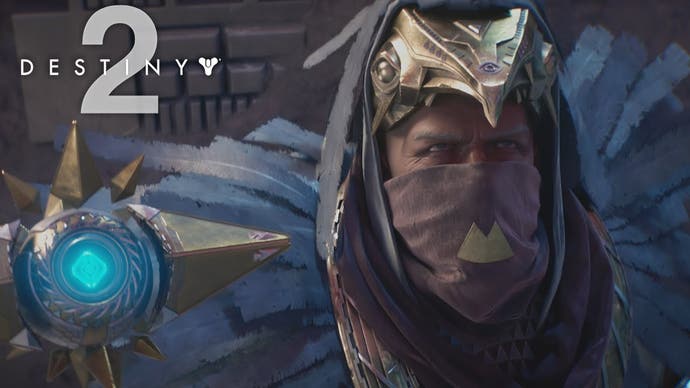 New Patrol space and 'dungeon' area the Infinite Forest on Mercury
Described as "a simulated reality in the middle of time, controlled by the Vex", this new area is where players will be exploring as part of the storyline and several post-story Adventures, as well as Mercury as a Patrol space and small social space.
The Infinite Forest in particular is a shifting location which will be explored in greater detail through Adventures, with defined start and end points and a random assortment of "intelligently designed" sections in the middle, each featuring a different enemy race and themed setting.
You can see more on this in Bungie's second livestream on the DLC:
New social space, The Lighthouse
Mercury was a destination in the first Destiny, as part of Trials of Osiris social space the Lighthouse, which is a small area in the Mercury Patrol space. It's here you can collect the Lighthouse secret chest and unlock Lost Prophecy Verses.
New missions, new Strikes and free roam activities
There are three Adventures and two Strikes - first introduced as story missions in the DLC, then added to the playlist - topping up the handful available in the main game, including the return of a Heroic Strike Playlist.
The Mercury Patrol space, meanwhile, will have one new Lost Sector, region chests and new Mercury public event 'Vex Crossroads'.
New weapon quests named 'Lost Prophecies'
Once the story is over, you'll have access to 11 quests named 'Lost Prophecies'. These are mini-quests that require you to collect drops as you play certain activities, such as Public Events and Heroic Adventures. Once you have fulfilled them, you then return to an altar in the Lighthouse social space, turning them in to receive Vex-themed weapons.
You can see more about this at the start of this video by Arekkz:
New Raid content
Bungie will add additional locations to the Leviathan Raid as part of a new feature known as a 'Raid Lair'.
The 'Eater of Worlds' activity will have new areas, puzzles, a new boss fight and a higher level requirement of 300. It won't be as long as the existing Raid, but it will have its own rewards, including guns, armour and cosmetics.
Though it will be set on new parts of the Leviathan, it'll be a separate option on the Director,.and you won't need to have finished the original Raid to attempt it. Bungie added there will be a second Raid Lair for the game's second expansion - also set on the Leviathan - sometime next year.
A tantalising addition is new Raid content, but what this means exactly is unknown. It could be anything from a new Raid - which is possible, if the original's The Dark Below expansion is anything to by - or a remix or addition to the current Leviathan Raid.
New Crucible map Wormhaven
Sony confirmed a PlayStation exclusive Crucible map set in Titan's New Pacific Archology area would come with the expansion. As with other platform-exclusive content, expect it to arrive on other platforms eventually - though not anytime soon.
New level cap
The expansion will raise the Destiny 2 level cap, from character level 20 to 25, and the Power Level 305 to 330 (or 335 with mods). What exact activities will take you there is unknown, but it'll likely be from the same 'powerful gear' Engram activities we've seen so far.
---
The Season of the Deep is here alongside the Into the Depths quest. You can know go fishing too! Don't forget to keep an eye on the Lost Sector and King's Fall challenge rotation schedule!
---
New weapons, emotes and other additions
As well as new areas and maps, there's also a few other smaller additions. For one, there is a new 'Selfie' emote, and it's pretty special:
There are new weapons, one of each seemingly wielding by Osiris himself - Gamer Network's Arekkz believes it could be an Exotic Auto Rifle. Also shown is returning Exotic Jade Rabbit and possibly even Telesto:
The above video also highlights new armour pieces, likely gained from new end-game activities introduced in the expansion.
That's all we know so far. Bungie will surely trickle more information out about the expansion in weeks leading into release, and we'll be updating this page when that happens.