Destiny 2 Decrypted Data sources explained
Data farming.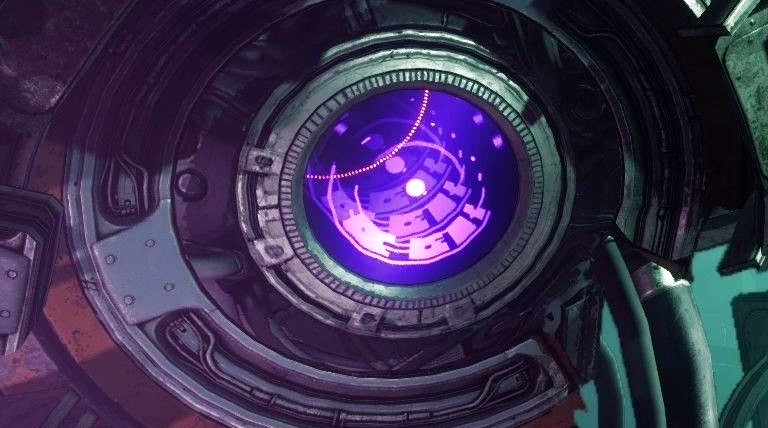 How Decrypted Data - a new currency in Destiny 2's Season of the Splicer works, allowing you to upgrade your Splicer Gauntlet.
Destiny 2's Decrypted Data is a new currency introduced in Season of the Splicer.
This currency is used within the H.E.L.M. social space (located from the Tower destination from the Director screen) for upgrading the Splicer Gauntlet at the Splicer Servitor, who is the operational station unique to this season.
Being such an important and recurrent currency, this page will cover all Decrypted Data sources from across the season.
On this page:
How to get Decrypted Data in Destiny 2
A new season brings new currencies to collect, and Decrypted Data will be a recurrent one in your travels. Unlike Ether, which can be obtained solely by defeating enemies in numerous activities, this one is a bit more elusive, and requires for you to complete certain tasks.
At the moment there are four different methods to get Decrypted Data:
Complete certain Season of the Splicer storyline quests
Complete Seasonal Challenges
Open Conflux Chests in Override (this seasonal activity requires the season pass)
Reach certain levels in the season pass
Let's go through these one by one.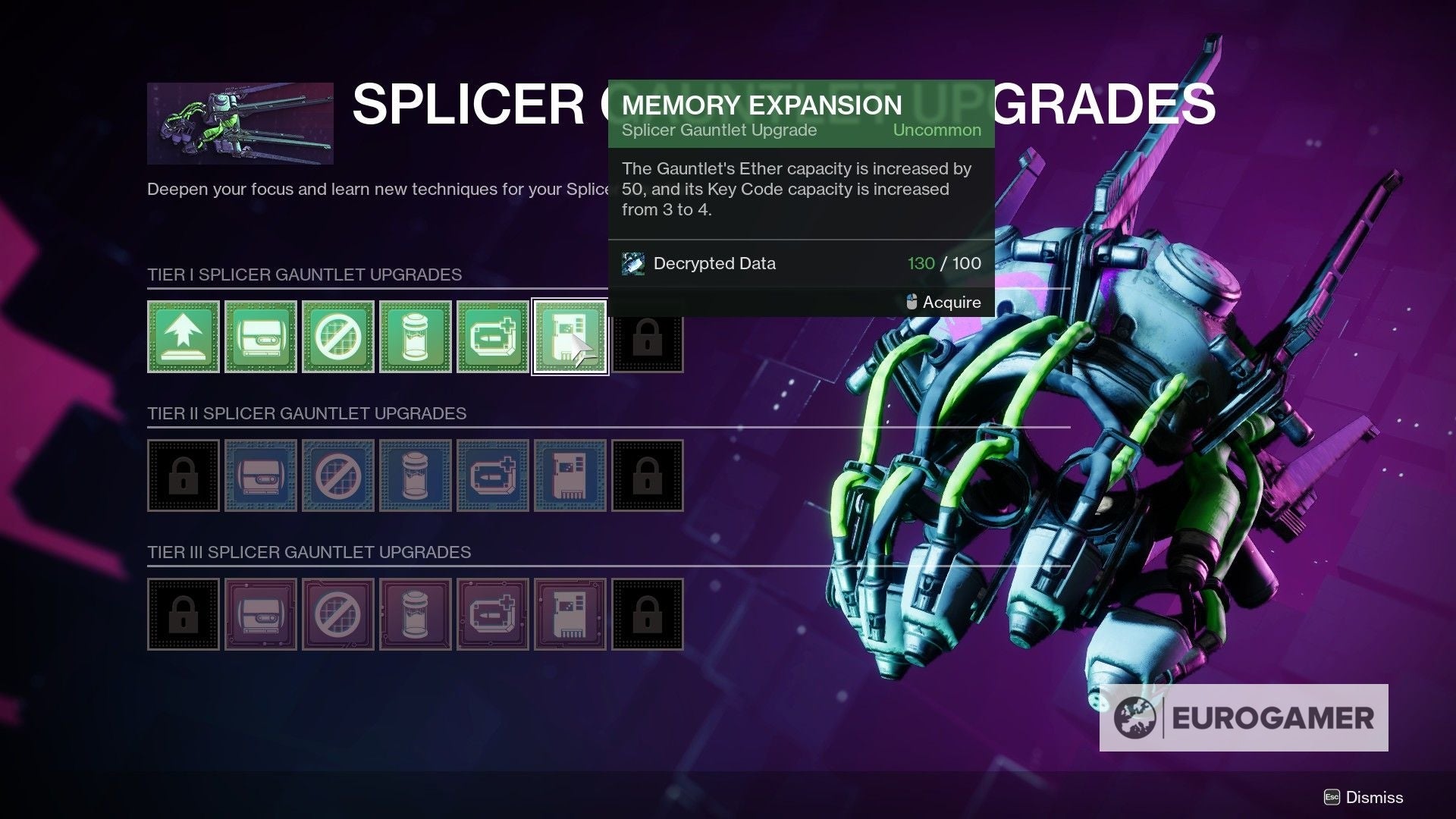 Destiny 2's Decrypted Data sources in detail
Path of the Splicer is a questline tied to the new seasonal activities and features such as the Splicer Gauntlet and the H.E.L.M., so it's likely that you will advance through the storyline without even noticing. That being said, if you pay close attention to the requirements of each quest step, you may be rewarded with Decrypted Data as you go.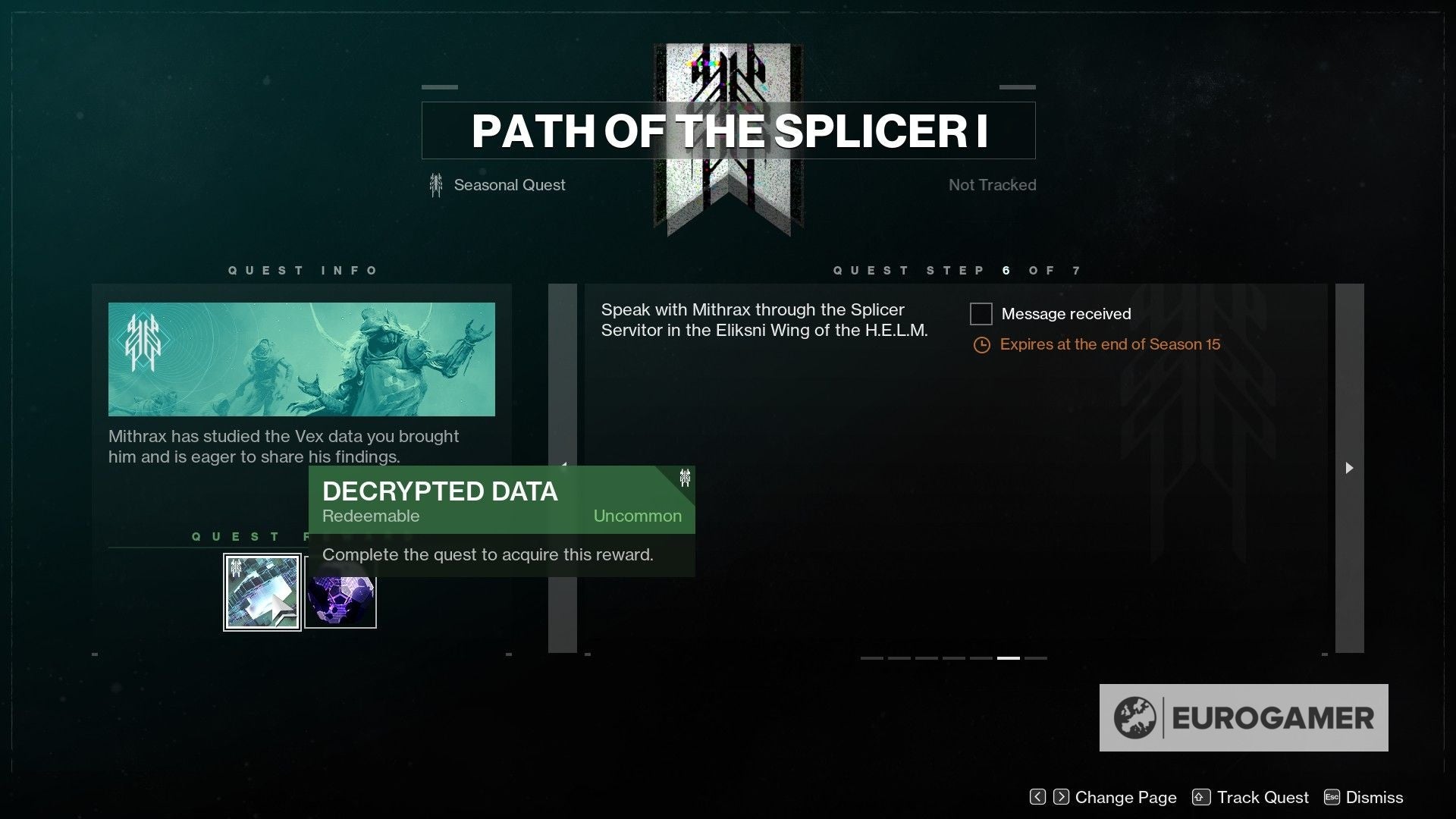 Meanwhile, there are multiple Seasonal Challenges to pursue. These will be expanded on a weekly basis until the season ends, and will expire at the end of the season - so there's no rush in getting them completed on their debut.
The first week has two challenges that reward 150 Decrypted Data each, for a total of 300; 'Hello, World' tasks you with completing Path of the Splicer I, along with defeating Powerful Cabal, and 'Maximum Override' on the other hand tasks you with completing five Override missions and depositing Data Spikes during them.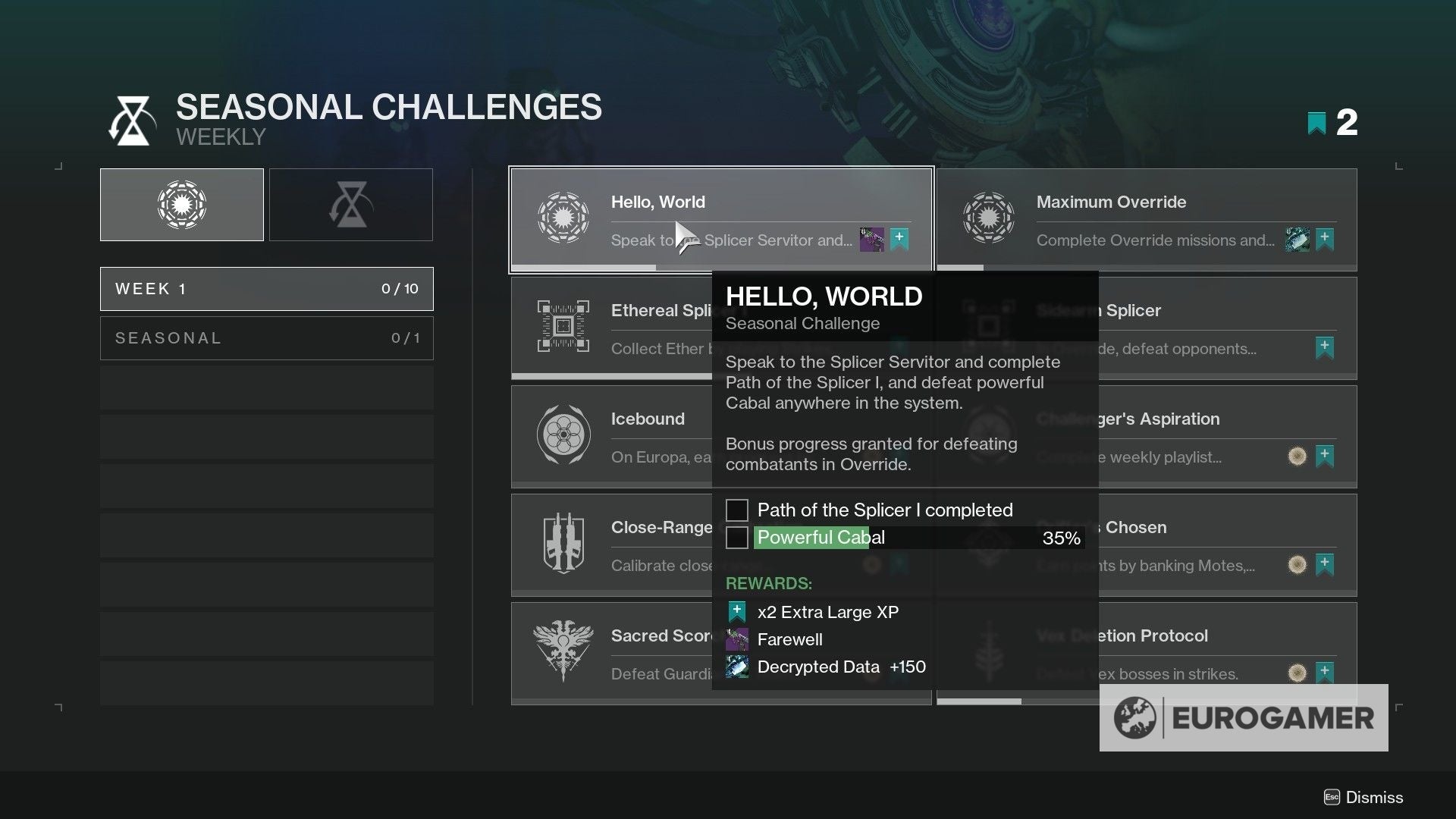 ---
The Season of the Seraph is here alongside More than a Weapon, Seraph Key Codes and Resonate Stems and the addition of Rose in Crucible. You can also complete the Good Boy Protocol secret quest to make a new friend. We've also seen a new dungeon, Spire of the Watcher, with has a chance of Hierarchy of Needs dropping upon completion. Earliear this year we had the arrival of King's Fall and King's Fall challenges, plus weapons including Doom of Chelchis and Touch of Malice. For The Witch Queen, learn how to get Dead Messenger and Parasite.
---
Speaking of Override, the new Conflux Chests have a guaranteed drop for this currency (we received 30 per completion) as well as seasonal loot.
Collect at least 50 Ether, use it in your Gauntlet by inspecting it to craft a Key Code, and then jump to an Override mission.
Once you and the team took down the boss, you'll notice a second chest alongside the usual boss one. Use the Key Code just by interacting with it, and the loot will be yours.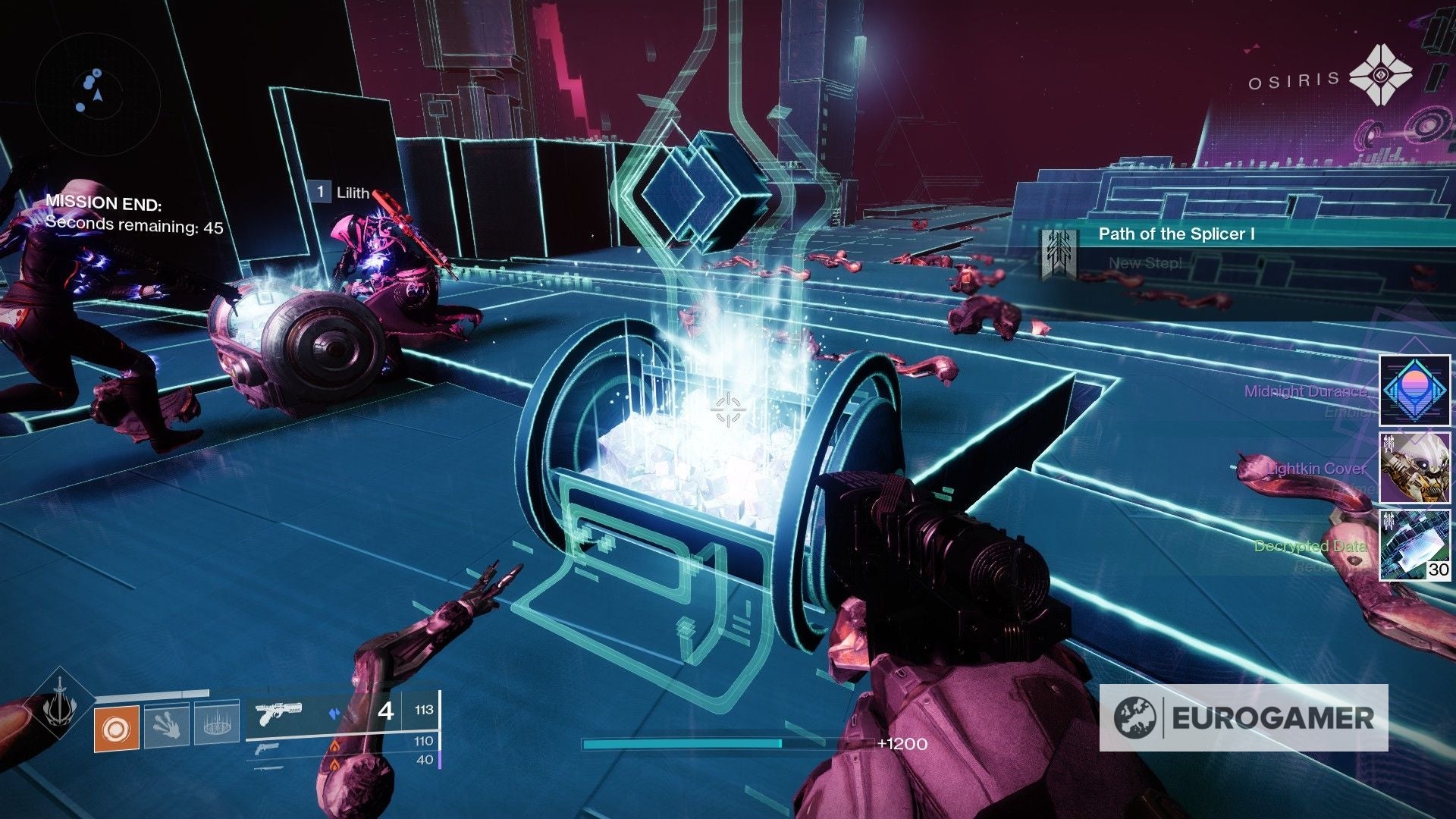 Lastly, the fourth method is more straightforward. Reaching ranks 2, 12, and 32 of the season pass will reward you with Decrypted Data Trove, which grant a minimum of 100 Decrypted Data.
Note: Bungie has said at launch it's possible to acquire these on a full inventory, so make sure you have some room clear as not to lose them.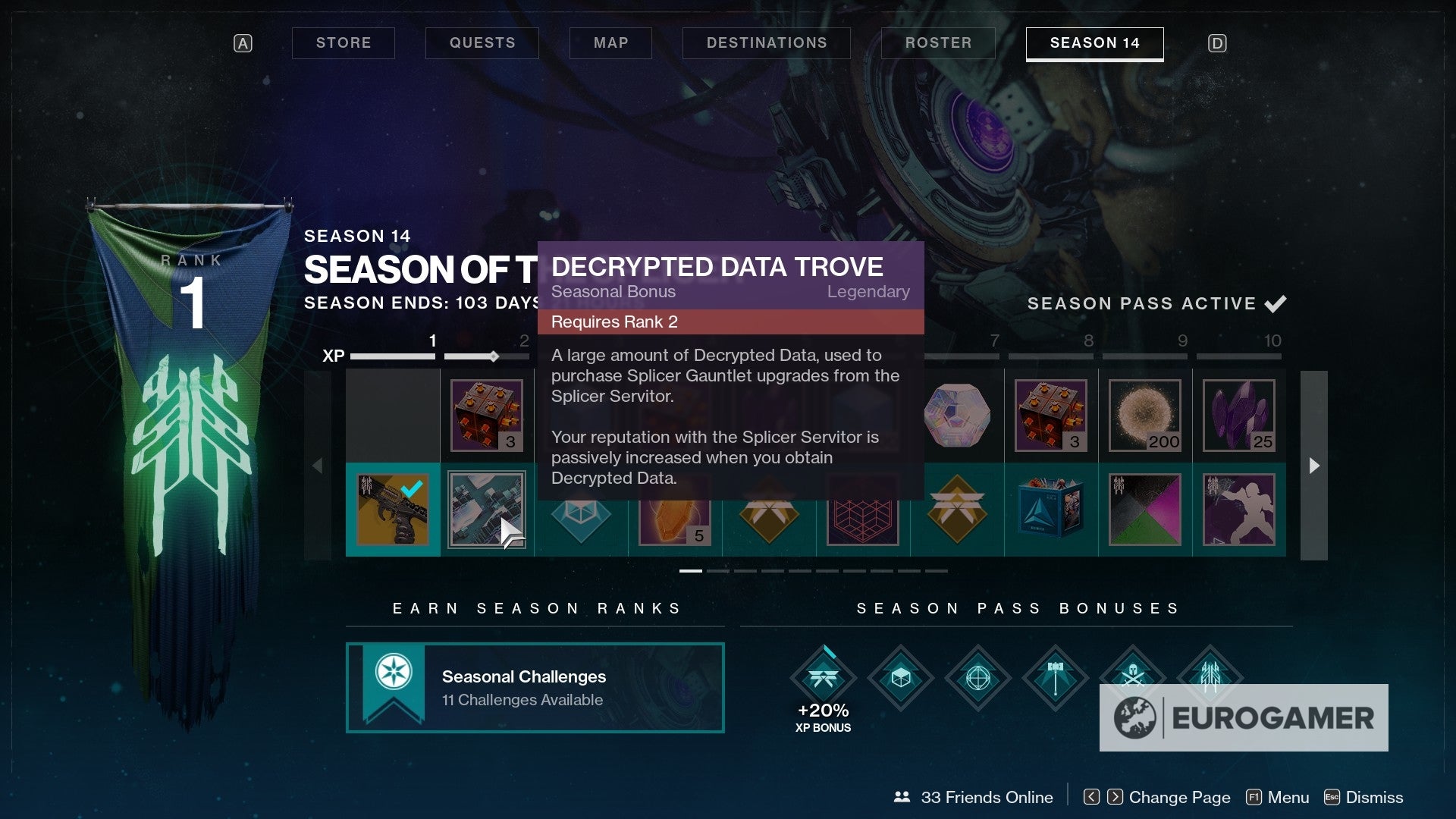 Regardless of the method, obtaining this currency will increase your reputation with the Splicer Servitor, which is a great way to allowing you to Umbral Engrams.