Crash Bandicoot 4 developer insists there's no microtransactions
Following furore of CTR adding them post-launch.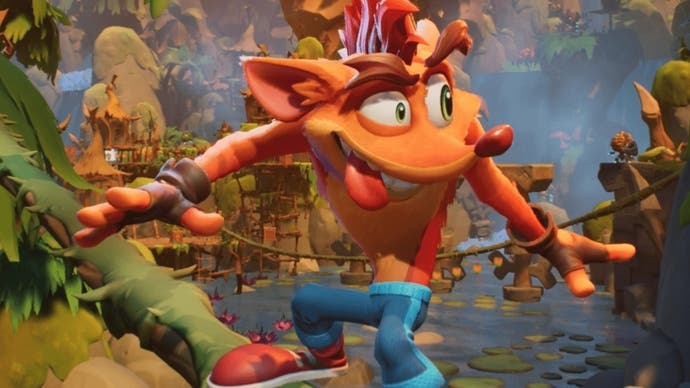 Crash Bandicoot 4: It's About Time will not include microtransactions, the game's developer has insisted.
Toys for Bob took to Twitter last night to reassure fans on the issue, following a Microsoft Store listing which suggested in-game purchases would be included.
It's a thorny issue for the Crash franchise, following the post-launch addition of microtransactions to Crash Team Racing.
"We're seeing confusion about MTX in Crash Bandicoot 4 and want to be [crystal emoji] clear: There are NO MICROTRANSACTIONS in Crash 4," Toys for Bob wrote.
The game's Totally Tubular skin pack, a set of colourful throwback clothes currently being offered as an incentive to buy the game digitally, will also be made available to everyone.
We're seeing confusion about #MTX in @CrashBandicoot 4 and want to be 💎 clear: There are NO MICROTRANSACTIONS in #Crash4. As a bonus, the Totally Tubular skins are included in all digital versions of the game.

— Toys For Bob (@ToysForBob) June 30, 2020
Crash Team Racing: Nitro-Fuelled, which was developed by Activision stablemate Beenox, launched in June last year without microtransactions to some particularly positive reviews. But controversy erupted a month later when an in-game shop sprouted a set of hitherto unmentioned microtransactions and a battle pass.
Crash Bandicoot 4 was officially announced last week and is set for a 2nd October launch on PlayStation 4 and Xbox One. PC and Nintendo Switch versions have not yet been mentioned.