A Pokémon and Ed Sheeran collaboration is coming out next week
Shape of Mew.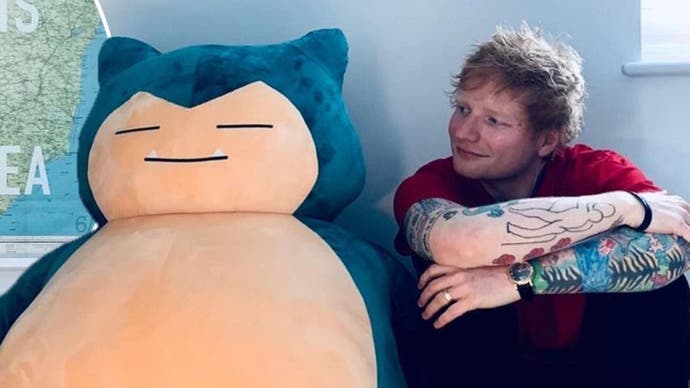 A Pokémon and Ed Sheeran collaboration is happening, and it'll be out next week.
This isn't the first time the brand has paired up with Sheeran - he previously starred in a crossover event with Pokémon Go last year.
This time around, the collaboration will be in Sheeran's area of expertise.
Sheeran confirmed on Twitter he will be releasing a new song called Celestial on 29th September in collaboration with Pokémon. This is the same song Sheeran previously played on a video posted on TikTok, where he laid down on "only half of the collection" of his Pokémon plushies.
The cover art shared on Twitter depicts Sheeran stood with a Pikachu sat on his shoulder. The Pokémon aspect of the release hasn't been clarified yet, but fans suspect the music video will feature Pokémon animations.
The release of Celestial will coincide with the release of Sheeran's new album =, which featured in the Pokémon Go event he participated in.