Zelda - Katah Chuki solution in Breath of the Wild
How to solve the Central Hyrule region trial.
Where to find Katah Chuki
This Shrine is located in Central Hyrule, just a stone's throw away from the end game destination of Hyrule Tower.
It's specifically to the south west, to the north one of the roads that leaves the grounds.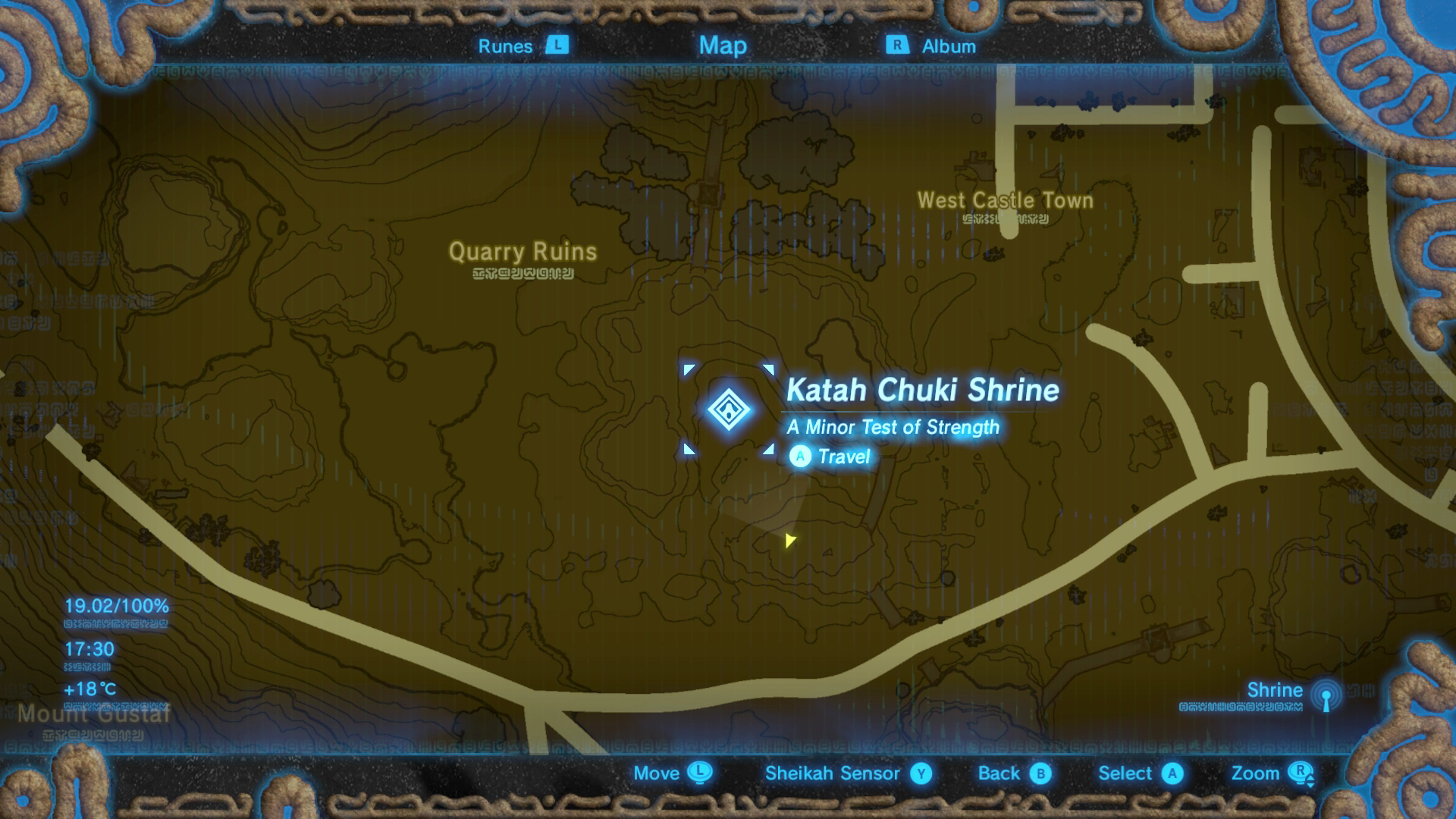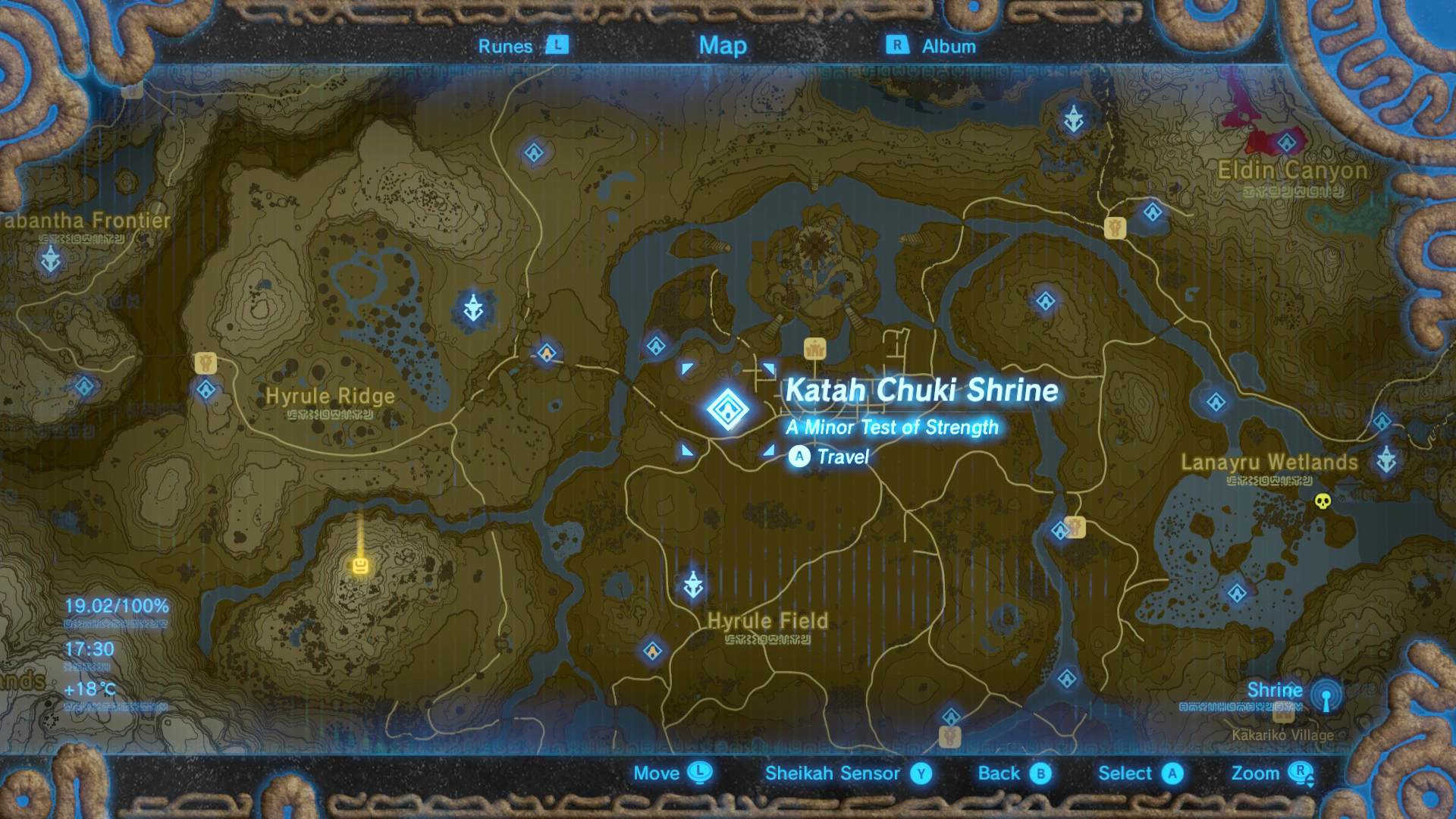 ---
Thanks to a new update, it's now possible to play Zelda Breath of the Wild in VR. Want help with the main game? Our Zelda: Breath of the Wild walkthrough can help complete Divine Beasts Vah Ruta, Vah Rudiana, Vah Medoh and Vah Naboris and more. There's also how to get the Master Sword, Hylian Shield and all Zelda Captured Memories and Great Fairy Fountain locations, while our Shrines locations and Shrine maps hub explains where to find and solve every puzzle room, including dragon locations and Labyrinth solutions. We also have a DLC 1 guide and DLC 2 guide, including all Tingle, Majora's Mask, Phantom, Midna outfit locations.
---
You could approach it from a variety of directions, but if you come from the south, you'll enter a gate of sorts. Take a left, follow the road a short distance, and you can cut over a hill on your right to find the Shrine just out of view.
There are, of course, plenty of dangers along the way no matter which direction you come from. Guardians both walking and flying patrol the area, so it's easiest if you come equipped with high level gear and strategies on how to beat Guardians easily, or at least a talent for evading their attacks.
Since the Shrine itself is one of the game's many Test of Strength challenges, then we'd wait until you are combat ready before even attempting to load this Shrine.
If you need help in tackling Guardian Scouts in particular, then the prior link has details on how to best defeat one.
While you're here, here are other Shrines within this region:
Central region (8 Shrines)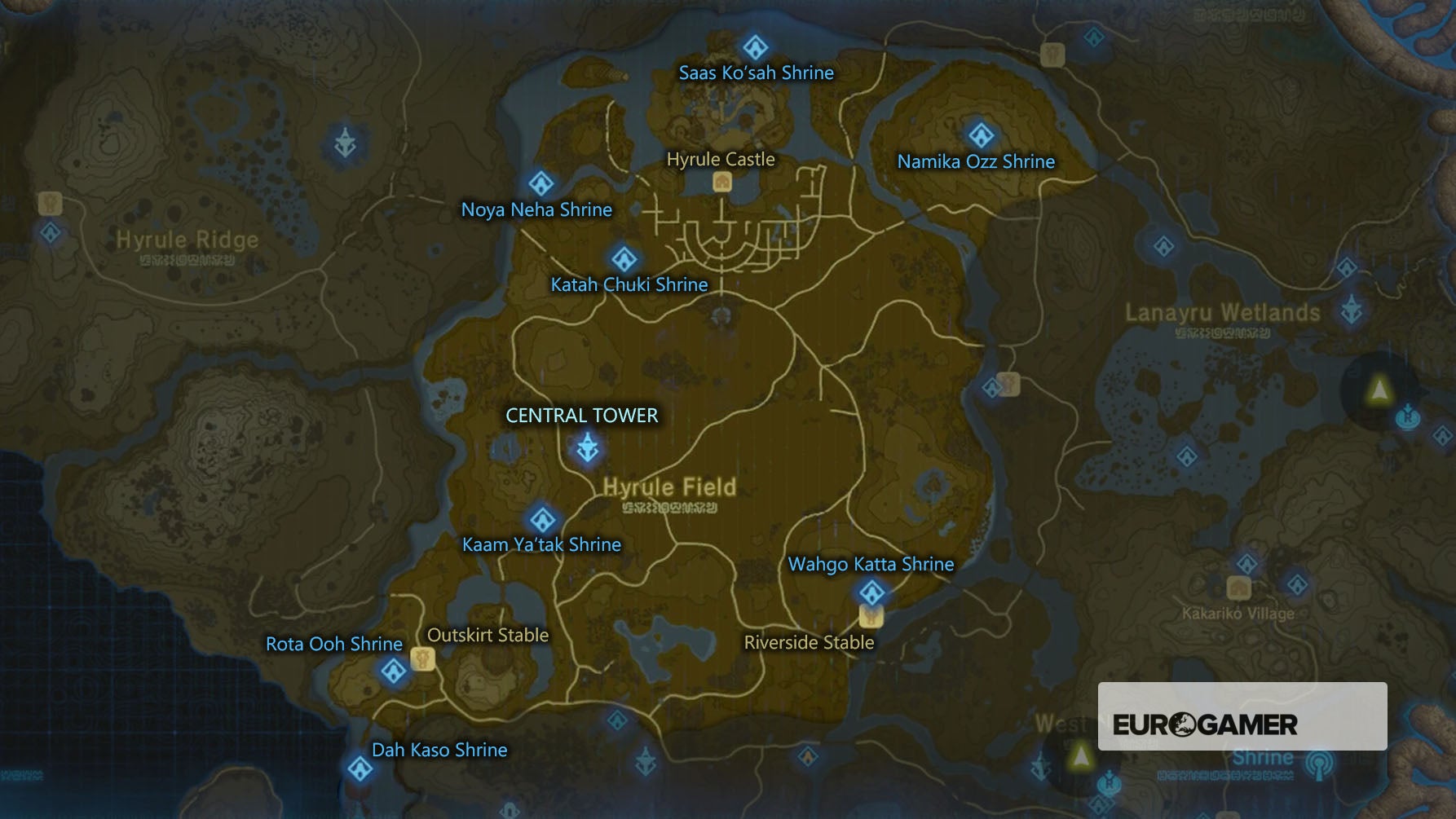 If you're after other trials, then our Zelda: Breath of the Wild Shrine locations and maps hub page can help with other regions.