Zelda - Wahgo Katta shrine and Metal Connections trial solution in Breath of the Wild
How to beat the Central region challenge.
Wahgo Katta is one of the many Shrines located throughout Zelda: Breath of the Wild. The challenge inside, named Metal Connections trial, is centered around moving metal boxes with your Magnesis rune ability, giving you a chance to play around with the game's physics.
While there are no Runes or new abilities to unlock, as always you'll get a Spirit Orb for your trouble, so get stacking for one of the game's most useful currencies.
If you need help finding and solving other Shrines, our Shrine location maps page can help, while our Zelda: Breath of the Wild walkthrough and guide covers other aspects of the game.
Where to find Wahgo Katta
Head to the small outpost of Riverside Stable in the Dueling Peaks region, and go directly north, and it's visible just on the other side. No complicated puzzles to solve - just pop in your Slate and down you go.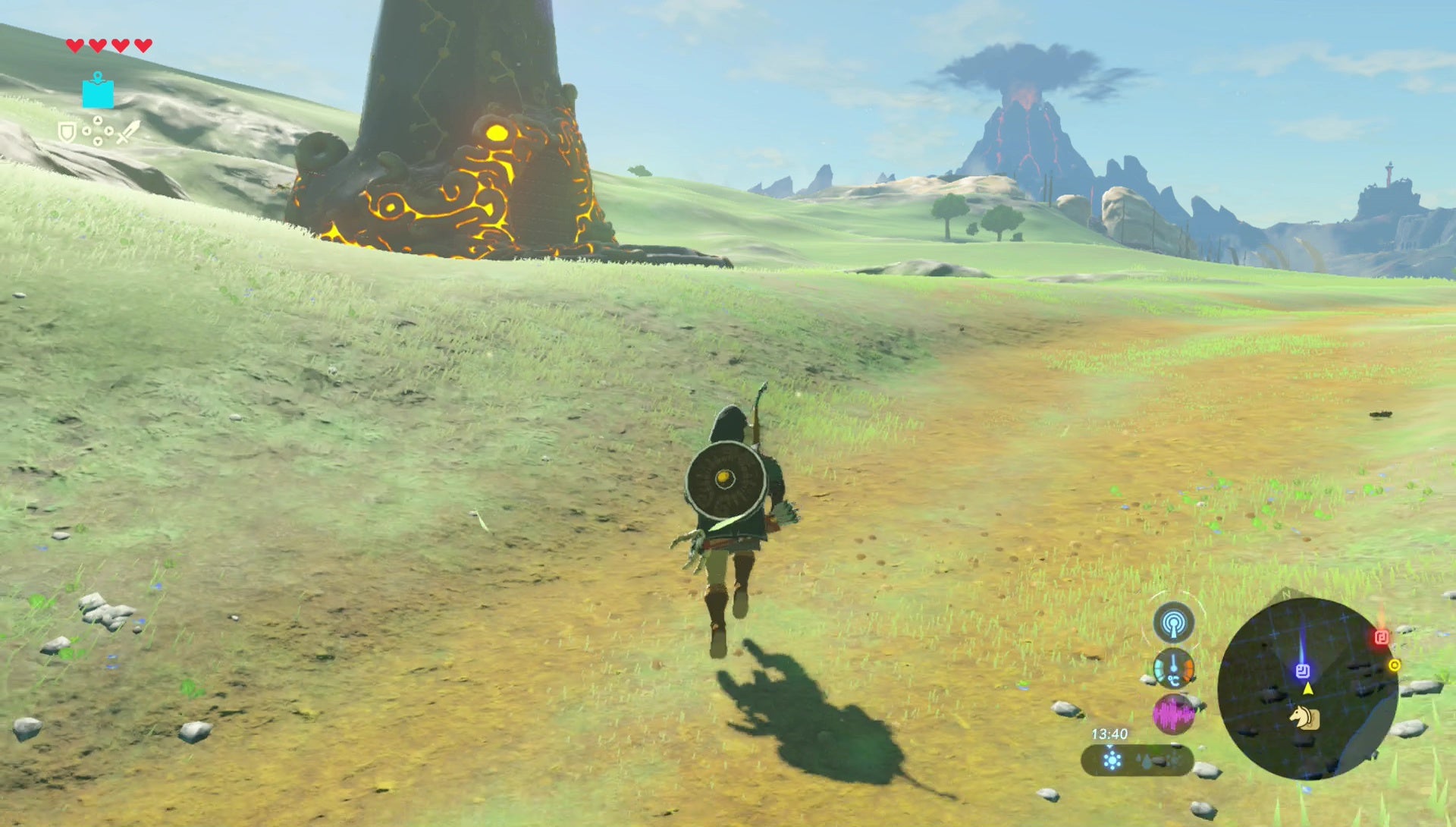 ---
Thanks to a new update, it's now possible to play Zelda Breath of the Wild in VR. Want help with the main game? Our Zelda: Breath of the Wild walkthrough can help complete Divine Beasts Vah Ruta, Vah Rudiana, Vah Medoh and Vah Naboris and more. There's also how to get the Master Sword, Hylian Shield and all Zelda Captured Memories and Great Fairy Fountain locations, while our Shrines locations and Shrine maps hub explains where to find and solve every puzzle room, including dragon locations and Labyrinth solutions. We also have a DLC 1 guide and DLC 2 guide, including all Tingle, Majora's Mask, Phantom, Midna outfit locations.
---
Wahgo Katta location and Metal Connections trial solution
This shrine has you make regular use of your Magnesis tool, so ensure you have that at the ready.
Turn right and climb the three metal boxes stacked in the corner to find a chest at the top containing Amber.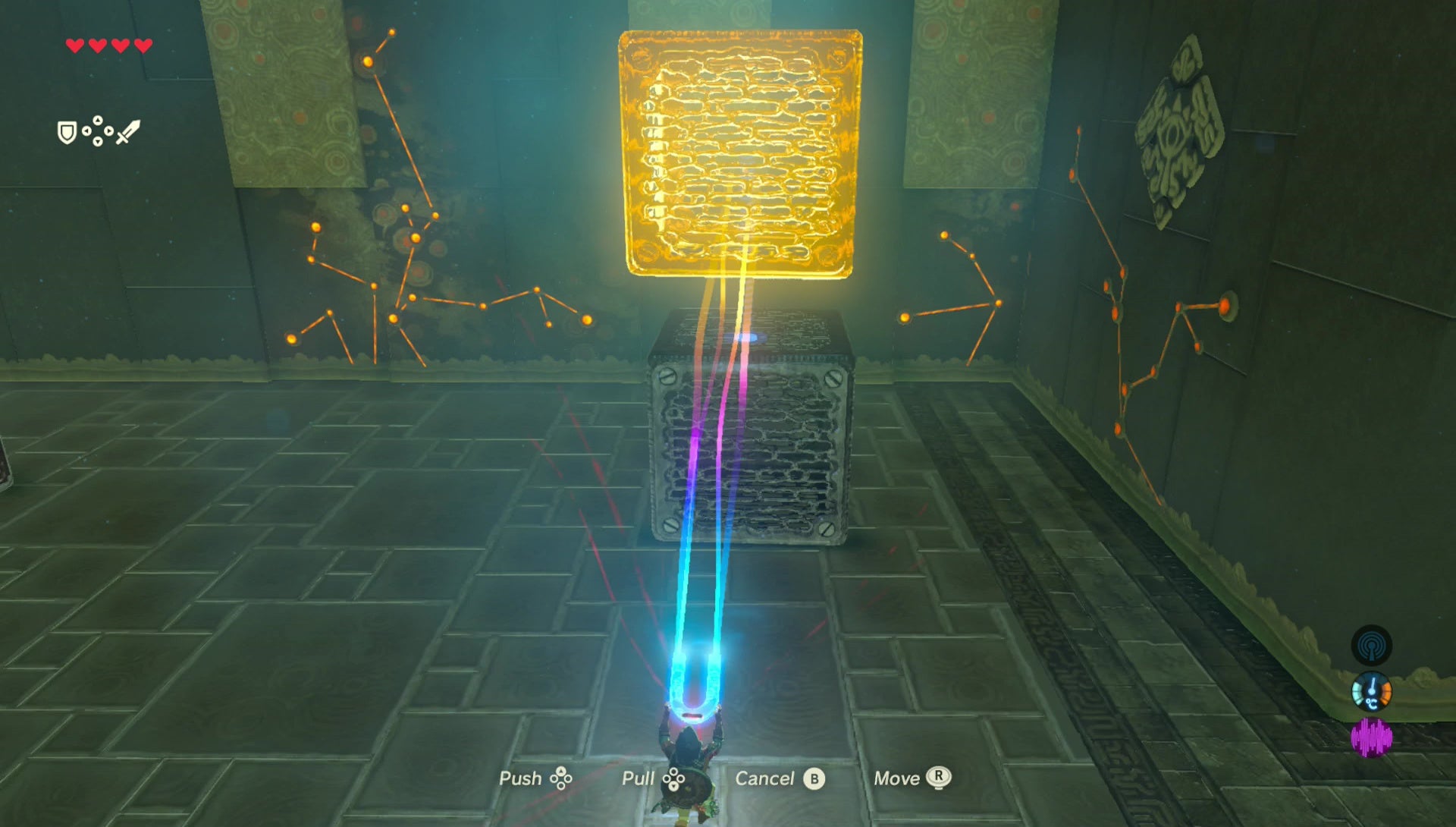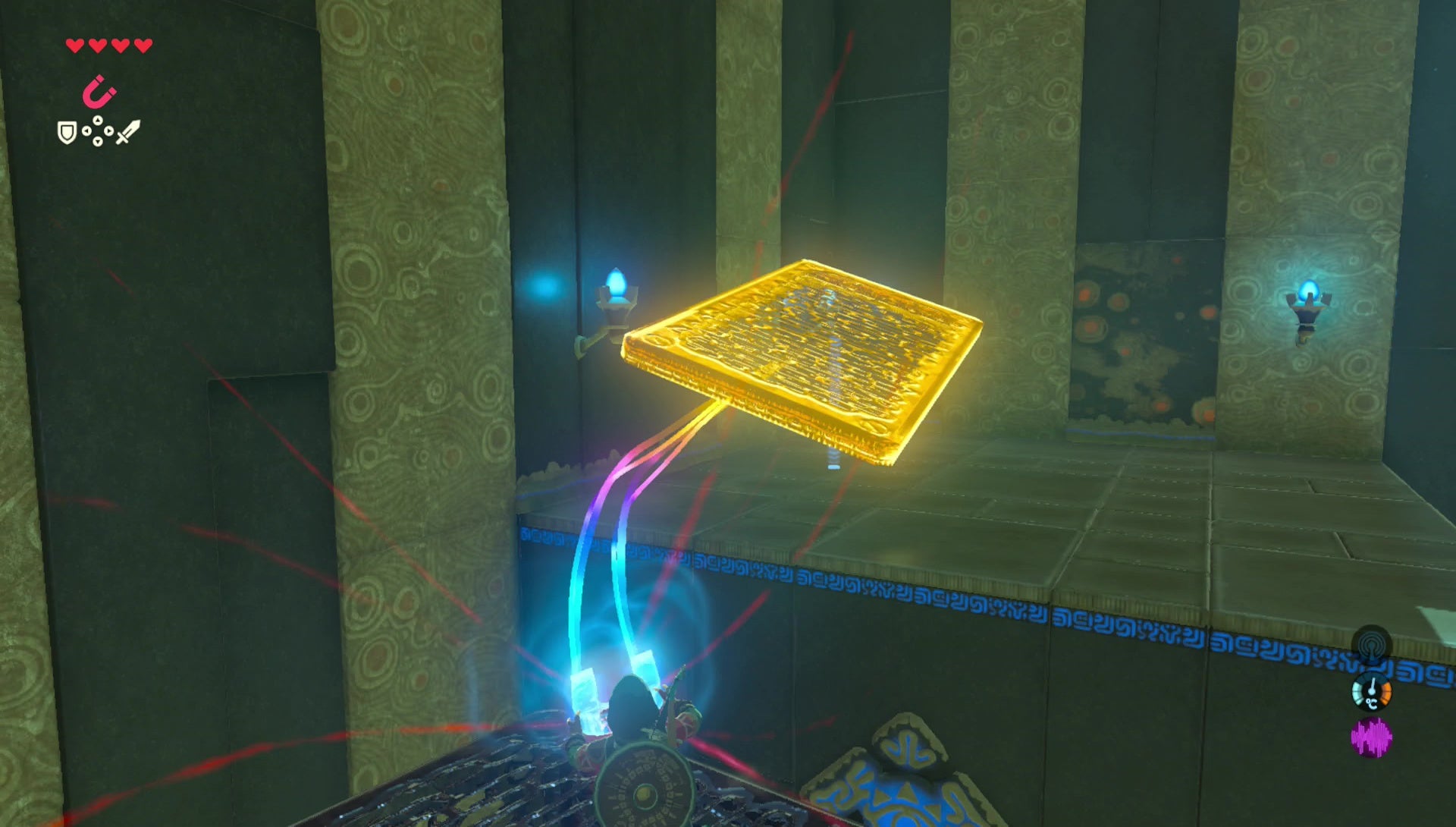 These three metal boxes can be moved around with the Magnesis tool. Drop down and move the boxes next to the platform opposite on the same corner. Climb up, and you'll spot a metal bridge. Grab that and drop it between this and the platform.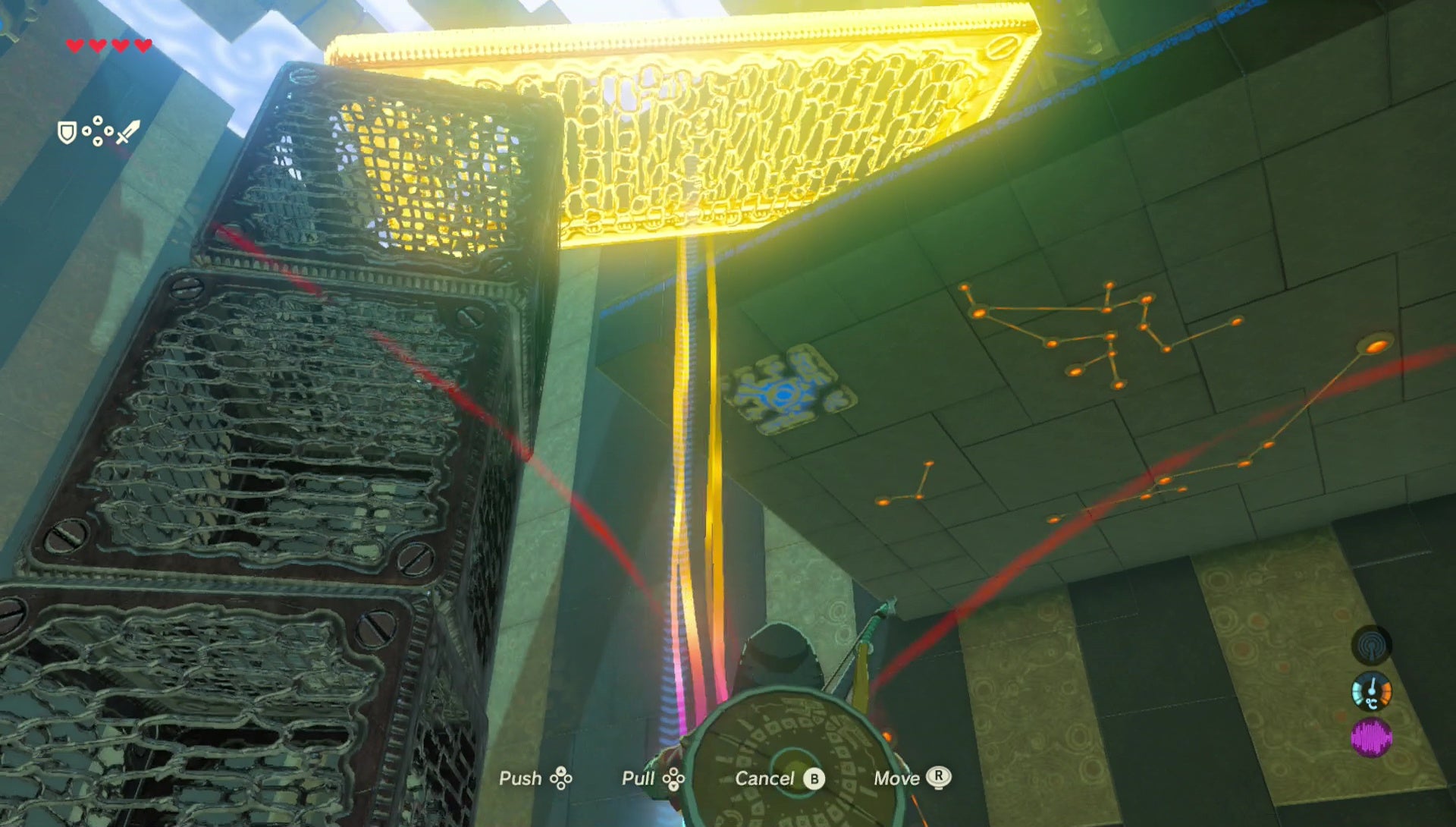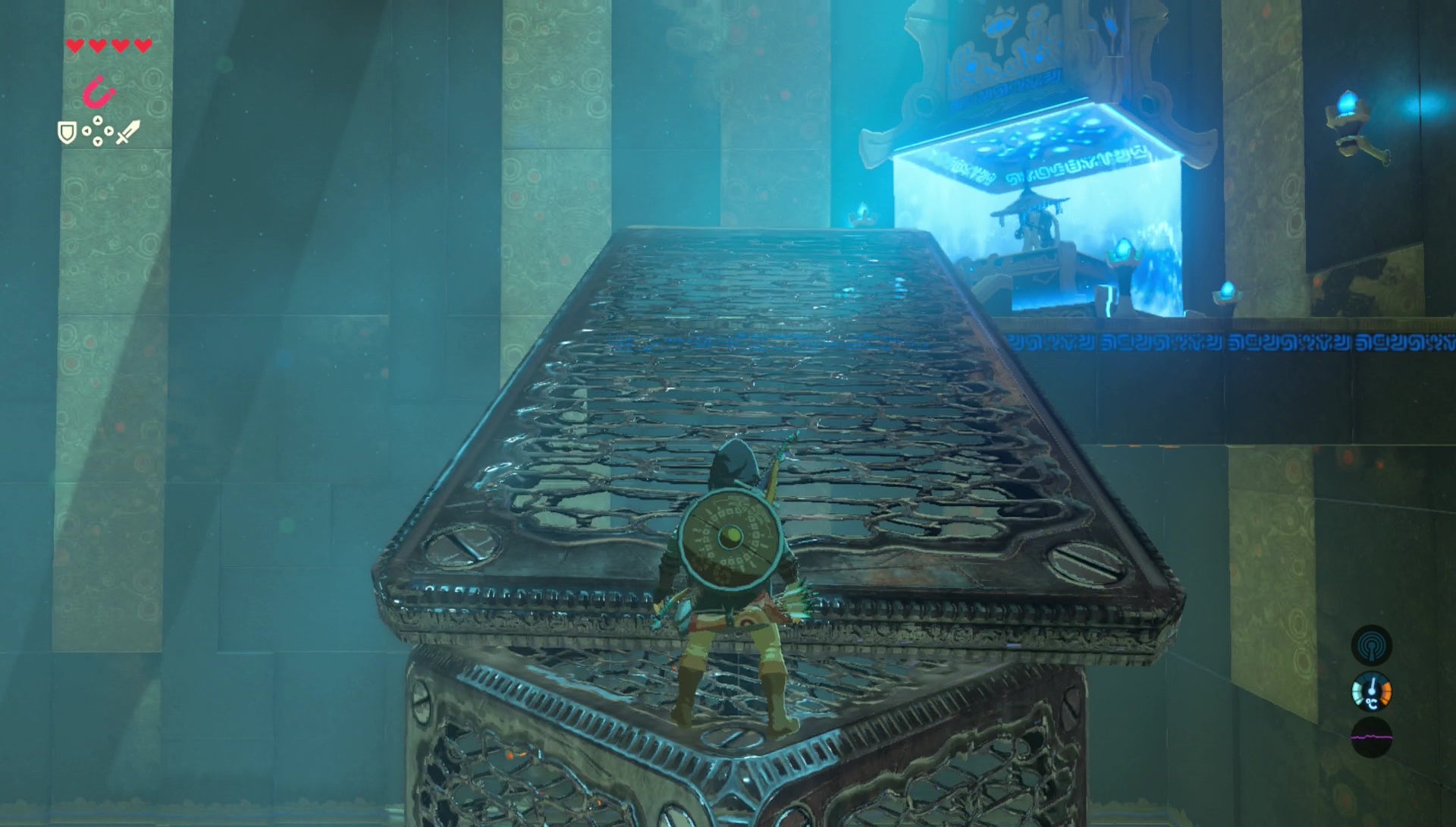 Now, move the three boxes next to that final platform, close enough so you can now rest the metal bridge between the two, allowing you to get to the throne and get the Spirit Orb.
While you're here, here are other Shrines within this region:
Central region (8 Shrines)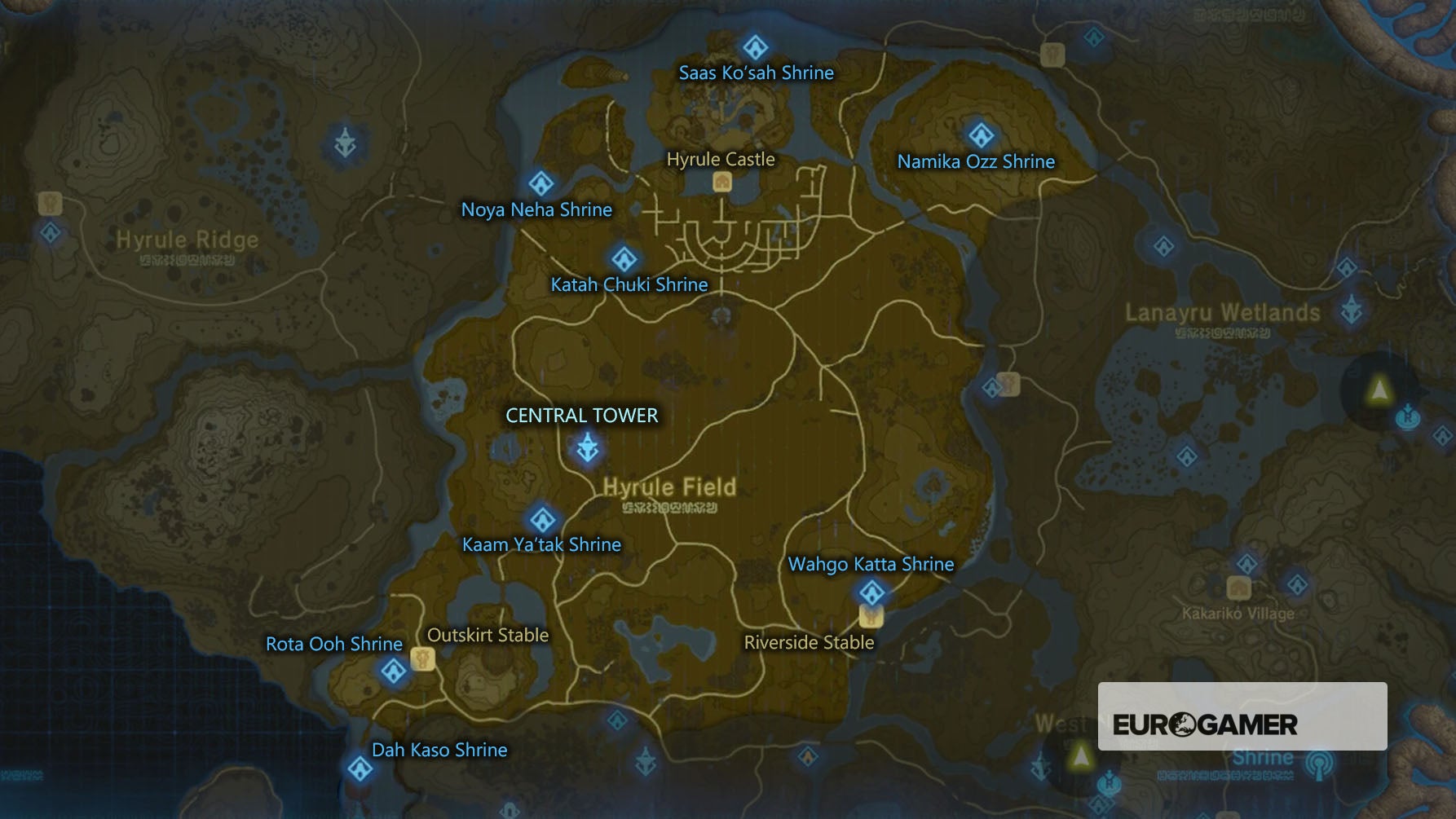 If you're after other trials, then our Zelda: Breath of the Wild Shrine locations and maps hub page can help with other regions.