Watch yet another mind-blowing Super Mario Maker level conquered
Plus a stage that took 108 hours for its designer to defeat.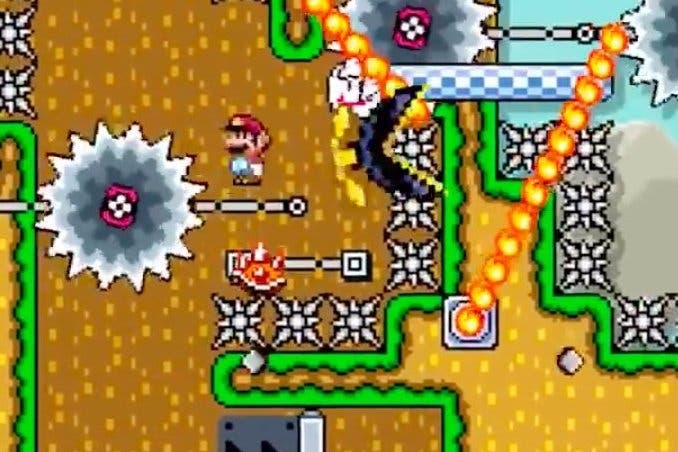 One of the chief joys of Super Mario Maker isn't playing it, nor designing levels, but simply watching other, more dedicated players, tackle the fiendish challenges only the most devious of designers can concoct. The latest in this saga of sadistic stages is Jordan O'Hara's Time for a T-Break, which debuted on 2nd December and has only recently been bested by someone on YouTube.
Previously a Japanese player conquered O'Hara's stage, but we couldn't find any footage of that run, making YouTuber GlitchCat's achievement in the following video still special.
"This monster took about 12 hours after a lot of practice. First clear in the west, third in the world!" GlitchCat boasted. The only other recording of Time for a T-Break's success was from O'hara himself, as Super Mario Maker requires its designers to complete a level as a player before they can upload it.
Amazingly, O'hara only considers Time for a T-Break his second hardest stage after Momentum Mori, a level so fiendish that it took the designer 108 hours worth of attempts to play through it. Comparatively, it only took him about 20 hours to craft it. You can watch that madhouse unfurl below:
Other insane Super Mario Maker levels include designer PangaeaPanga's Bomb Voyage, which took players over 11k attempts to complete, Pit of Panga: P-Break, and Cape Escape, which took 4671 attempts by the same person until it was finally toppled.