An ultra hard Mario Maker level beaten - after over 11K failed attempts
Bomb Voyage!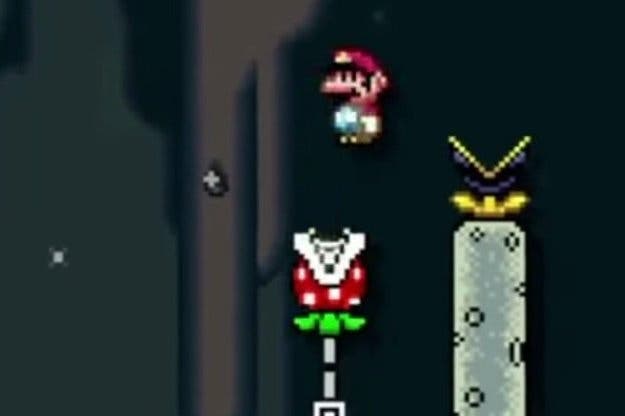 One of the hardest Super Mario Maker levels we've seen yet has, finally, been beaten.
Creator PangaeaPanga made Bomb Voyage in the Wii U game, and speedrunner Bananasaurus Rex (who we've reported on before for his exploits with Spelunky) beat it after over 11,000 attempts from Super Mario Maker players across the world.
Watch the incredible gaming skill in the video below.
Panga is a Super Mario World hacker and TASer (Tool-Assisted Speedruns), which means he uses tools to beat incredibly difficult player-made Super Mario World levels. Earlier this year Panga hit the headlines after beating "Item Abuse 3", a Super Mario World level he himself had created and considered one of the hardest ever made.
Now, Bananasaurus Rex has beaten Panga's own Bomb Voyage. In the video comments Bananasaurus Rex reveals he practiced for about an hour before trying the level, then recorded attempts for two hours and 42 minutes before nailing it. All in all, he spent around four hours from start to finish. Not bad for one Mario Maker level.
Panga's response: "Congrats, hope you enjoyed my level!"
(It's worth noting Mario Maker level builders have to complete their creations before they can be uploaded, proving they can be beaten. So, we can say Bananasaurus Rex is, technically, not the first person to beat Panga's level, but the second, behind Panga himself.)
Panga's now creating even harder levels. The battle continues.