Watch 17 minutes of Resident Evil: Revelations 2 gameplay
The Resident Evil game we deserve, but not the one we need right now.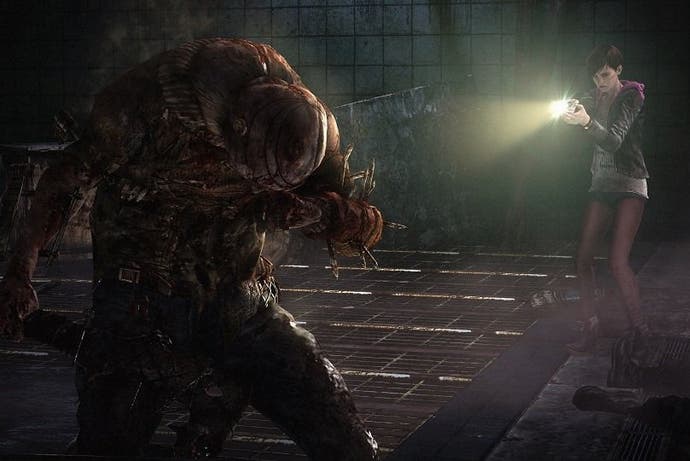 Last week we took a look at Resident Evil: Revelations 2 at Tokyo Games Show and now its entire 17-minute gameplay demo has been revealed (via YouTuber R3DPlaystationFilmer).
Taken from Capcom's TGS presentation, in which a woman awkwardly wearing much less clothing than any Resident Evil character presents the demo, we see series heroine Claire Redfield pal up with her sidekick, Moira, as the pair attempts to escape a mysterious detention center.
It all looks a bit grimey and samey, cut not far from the cloth of the first Resident Evil: Revelations, but that's not necessarily a bad thing. The new twist is you can switch between characters, but as with Revelations, your partner largely stays out of the fight. They don't help that much, but they don't get in your way either, nor do they waste your precious ammo.
Resident Evil: Revelations 2 launches episodically early next year on PS4, PS3, Xbox One, Xbox 360 and PC. Each of its four episodes will cost $5.99 (about £3.70) or you can buy the whole thing via a Season Pass for $24.99 (about £15.50). A retail release will follow the season wrapping up and will cost $39.99 (about £25), though the UK pricing has yet to be confirmed.