Humble Capcom Mega Bundle includes Resident Evil, Mega Man, Dragon's Dogma and more
Features over 30 games for just £15.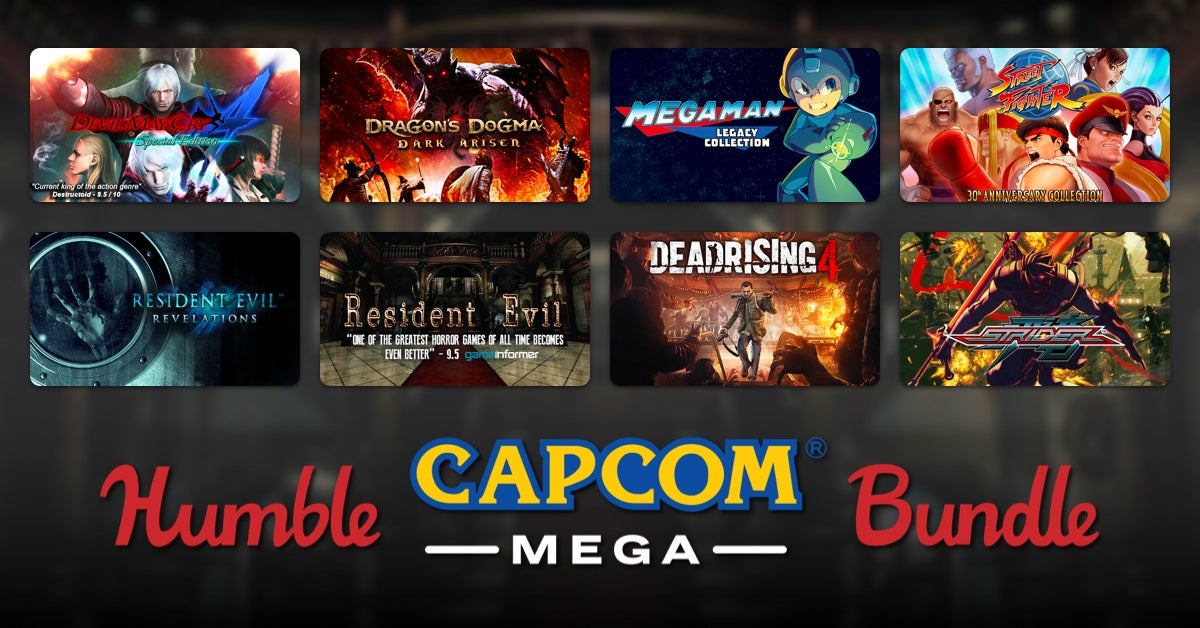 Humble has just launched a new Capcom Mega Bundle that can net you over 30 of the publisher's games for around just £15.
As with all Humble Bundles, you can choose to pay however much you want but gain access to more games if you hand over more cash. I've broken down the three different tiers and how much each one will cost below:
Tier 1 (Pay more than £1):
Strider
Mega Man Legacy Collection (includes Mega Man 1 - Mega Man 6)
Resident Evil Revelations 2 - Episode 1: Penal Colony
Resident Evil 2 - All In-game Rewards Unlock
Tier 2 (Pay more than £9):
Mega Man X Legacy Collection (includes Mega Man X - X4)
Resident Evil 0 HD Remaster
Resident Evil Revelations
Resident Evil Revelations 2 - Full Season
50 per cent off Humble Store voucher for Resident Evil 2 and Devil May Cry 5
Tier 3 (Pay £15.50 or more):
Mega Man 11
Street Fighter 30th Anniversary Collection (includes 12 Street Fighter games)
Dragon's Dogma: Dark Arisen
Devil May Cry 4 Special Edition
Resident Evil HD Remaster
Dead Rising 4
It's a decent haul, then, especially if you're after some of Capcom's classic releases or Dragon's Dogma: Dark Arisen. The cult favourite RPG is usually around that price on its own when it's been on sale, so it's terrific value when you consider all the extras you'll be getting with it in the final tier.
You can't help but feel a little short-changed with the two vouchers for Resident Evil 2 and Devil May Cry 5, though. Both of those games are listed for £34.99 on the Humble Store right now so (quick maths) they'll be £17.49. Both have already been a lot cheaper than that when on sale in the past - and can even be found for less right now.
I think slipping Monster Hunter: World into that third tier - or creating a final tier specifically for it - would make this an instant buy for most, too!
---
After more top gaming offers? You can find loads over at Jelly Deals. Join us to find the best SD card for Nintendo Switch, our picks for the best PS4 external hard drive or where to find the best Xbox Game Pass Ultimate deal.
---
That said, the Humble Capcom Mega Bundle still offers a lot of games for the price, including some bangers such as Dragon's Dogma, old school survival horror Resident Evil Revelations and those Mega Man Legacy Collections.
The Humble Capcom Mega Bundle is available from now until 31st March.