The Fortnite update merry-go-round continues with Playground mode pulled hours after launch
But trolleys are back - and appear to be staying.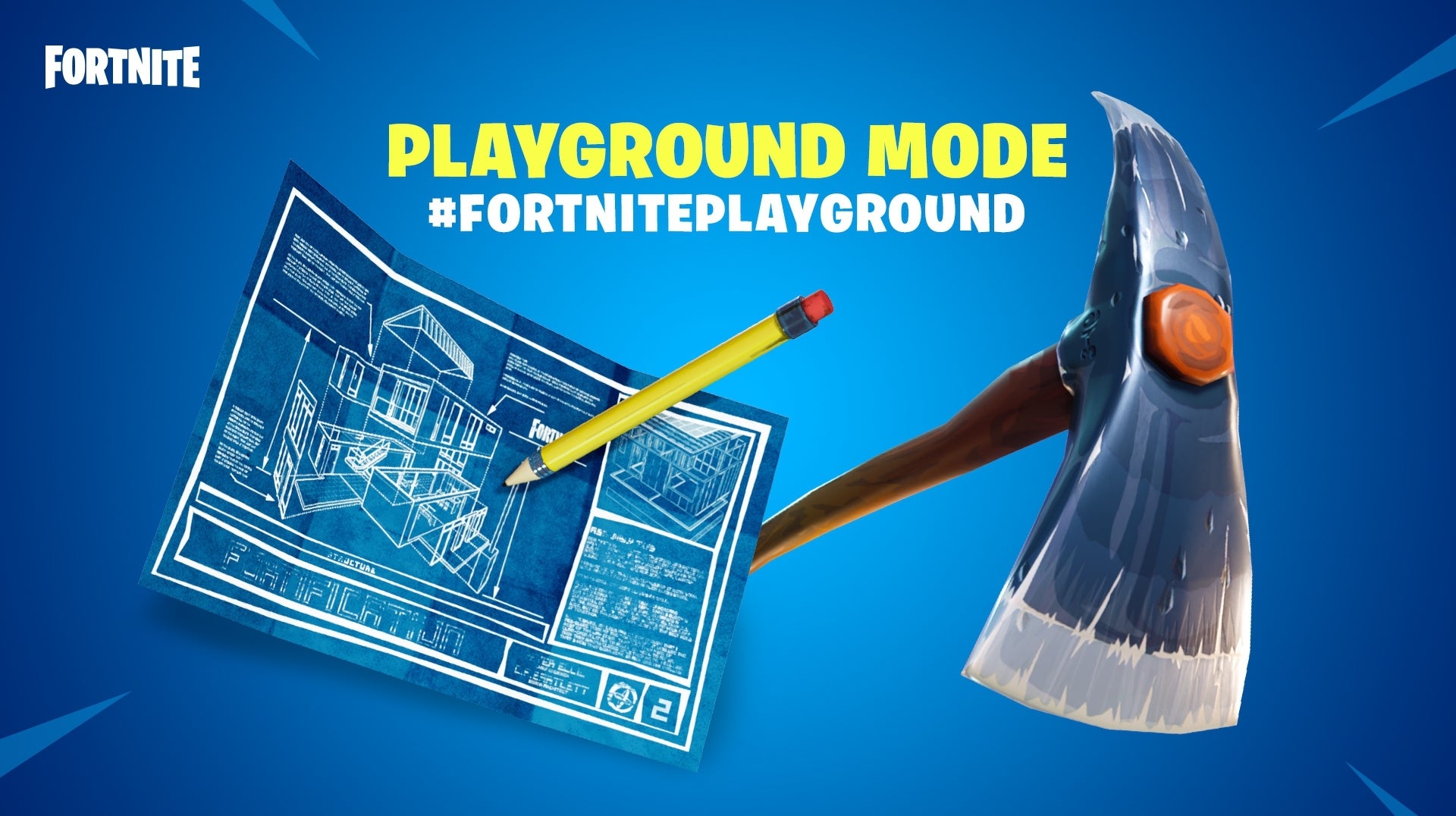 Fortnite has a habit of releasing a cool new thing in the game and then pulling it just hours after launch - and it's done it again.
Yesterday, Epic released patch 4.5 for the all-conquering battle royale game and with it Playground mode.
Playground LTM (limited time mode) lets you train, explore and battle in a care-free environment. You can drop onto the island with up to three friends and do things like practice building or just mess about, free from the stress of the normal last player standing gameplay.
It didn't take long, however, for players to encounter long queue times and some error messages in the Playground.
We are aware of long queue times and some error messages in the Playground LTM. We will update as we have more information. https://t.co/3y0X6buriO

— Fortnite (@FortniteGame) June 27, 2018
Epic said it corrected the issue affecting matchmaking, but kept Playground offline throughout the evening and it remains offline this morning.
"We know you want to get back out to the Playground LTM," Epic said in a post on Reddit. "We've got multiple teams working to get this mode back into your hands so you can let your imaginations run wild."
Meanwhile, trolleys were added back into the game this week after they were pulled - once again - because players were using them to get under the map.
Race away from the Storm! ⛈️🛒

Shopping Carts have been re-enabled.

— Fortnite (@FortniteGame) June 26, 2018
The shopping carts have remained online, and it looks like Epic has sorted the issue that let players use them to cheat.