Take-Two opens new studio to continue work on Kerbal Space Program 2
Coming to PC and consoles in "fiscal year 2021".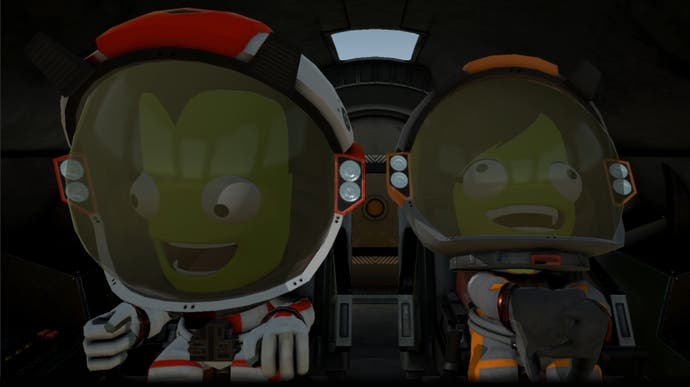 Take-Two publishing subsidiary Private Division has announced that it's established a brand-new studio to continue development of spaceflight sim sequel Kerbal Space Program 2, which is currently expected to arrive in "fiscal year 2021".
Kerbal Space Program 2 was announced last year, as a joint venture between Private Division and developer Star Theory Games, previously responsible for the likes of Planetary Annihilation and Monday Night Combat under the name Uber Entertainment.
According to Take-Two - which acquired the Kerbal Space Program rights from original developer Squad in 2017 - work on the sequel will now move in-house, with the game being the sole focus of Private Division's newly established studio. Star Theory studio head Jeremy Ables, creative director Nate Simpson, and lead producer Nate Robinson will all make the move.
Early details shared as part of Kerbal Space Program 2's Gamescom reveal last year promised a number of new and enhanced features over its acclaimed predecessor, including increased accessibility for newcomers, colonies, interstellar travel, and multiplayer. Some of the in-game tech being explored in the sequel is discussed in the newly released developer video above.
Take-Two says Kerbal Space Program 2 will release on PC, Xbox One, and PS4, in "fiscal year 2021", putting its launch somewhere between 1st April 2020 and 31st March next year.