Splatoon 2 gets the new Snapper Canal map and Bamboozler charger this weekend
And North America's spooky Splatfest theme is...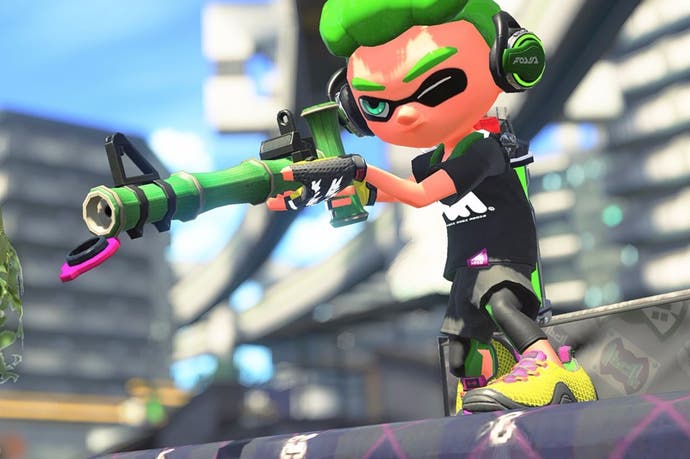 Splatoon 2 is poised to get a little splattier this weekend, with the introduction of the new Snapper Canal stage and the Bamboozler 14 Mk 1 weapon.
The new Snapper Canal map is themed around a narrow waterway running beneath a railway bridge. As Nintendo explained when the stage was revealed last month, the key to victory here to figure out how to break into the central area and then push through the other team's base. Which could, admittedly, apply to a good number of other Splatoon 2 maps.
Snapper Canal went into rotation a little earlier today, and is currently active in the Turf Wars stage roster at the time of writing, should you wish to give it a whirl.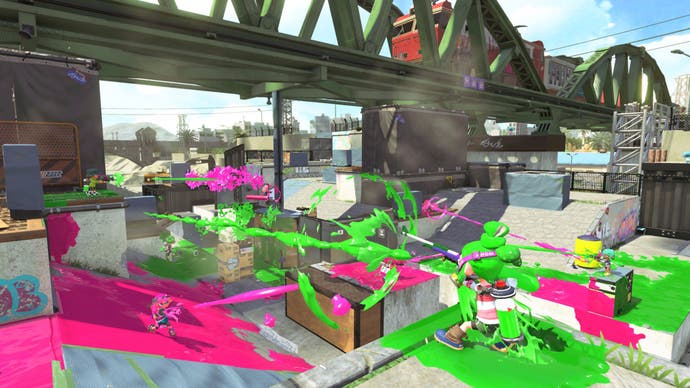 Joining the new map this weekend is the returning Bamboozler 14 Mk 1. It's a charger-style weapon that first appeared in the original Splatoon on Wii U, and it comes equipped with the Curling Bomb and Tenta Missiles. It'll enter the game's rapidly expanding arsenal tomorrow morning, Saturday October 6th.
However! That's not quite the end of the Splatoon 2 news. While everyone in Europe has spend the week picking sides in the great toilet roll debate in preparation for tomorrow's Splatfest (a reminder: under is still the correct answer here, whatever history says), North America has been wondering when its theme would be revealed. That time has now come.
North America's next Splatfest, which is scheduled to begin on Saturday October 13th, spookily pits vampires against werewolves. I'm not sure if you're being asked to decide which you'd rather be, or which you'd rather be eaten by, but there you go.
Voting for tomorrow's European Splatfest is currently open now (COME ON YOU UNDERS), and it shouldn't be long before North Americans can pick a side too.