Shovel Knight is finally out in Europe on 3DS and Wii U
Has a 33 per cent Cross-Buy discount.
Shovel Knight has finally made its way to the European 3DS and Wii U eShop after it premiered in North America back in June.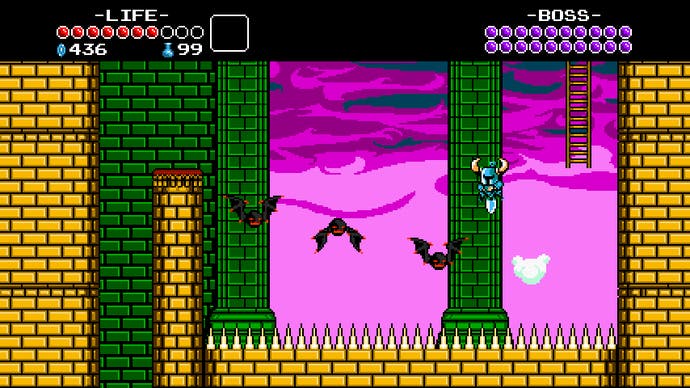 Purchasing it on one Nintendo platforms will allow users to receive it 33 per cent off on the other.
There is a Shovel Knight Theme for the 3DS Home Menu available now until 13th November as a freebie for those who own the game on Nintendo's handheld.
Eurogamer contributor Simon Parkin really dug Shovel Knight upon its June launch. "The game has a light, fresh appeal, even for those who never played 16-bit platform games the first time around, skewering the old publisher lie that only the latest, loudest, most technologically accomplished video games are worthwhile," he wrote in his Shovel Knight review. "There is gold in these old genres, and Shovel Knight is a successful dig."