Shovel Knight's Showdown, King of Cards DLC expansions get a release date
As does the long-awaited amiibo triple-pack.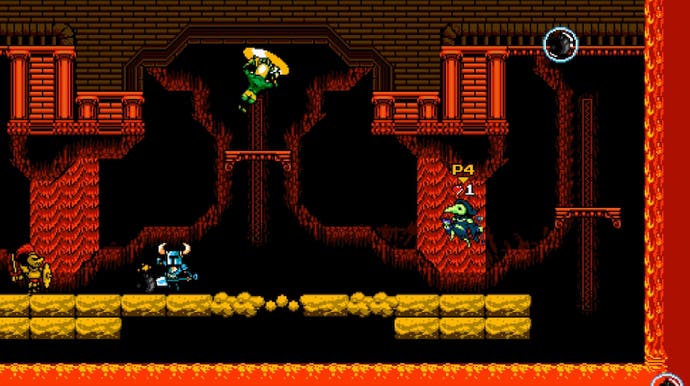 Following on from the reveal of Shovel Knight's fourth and final content expansion, the four-player brawler Showdown, earlier this week, developer Yacht Club Games has announced a release date of April 9th next year.
That, it turns out, is a big day for Yacht Club's glorious, 8-bit inspired platformer; April 9th also sees the release of Shovel Knight's third content expansion - the story-focussed King of Cards. Previously, the developer revealed that this long-awaited update, which follows the adventures of "gilded goon" King Knight, will feature four new worlds and over 30 all-new courses.
King of Cards' April 9th arrival marks the end of a long journey for Shovel Knight and Yacht Club. With Showdown and King of Cards (both of which are free updates for owners of Shovel Knight's Treasure Trove edition) finally out, all four post-launch stretch goals promised as part of the game's 2013 Kickstarter campaign will be complete.
To celebrate this landmark achievement, Yacht Club will be launching a physical edition of the entire Shovel Knight saga on PS4 and Switch. That also arrives on April 9th, as do the three rather marvellous amiibo, sporting the likenesses of King Knight, Plague Knight, and Spectre Knight, that the developer first announced in August last year.