Here's where you can get that glistening Gold Shovel Knight amiibo
Always believe in your soul.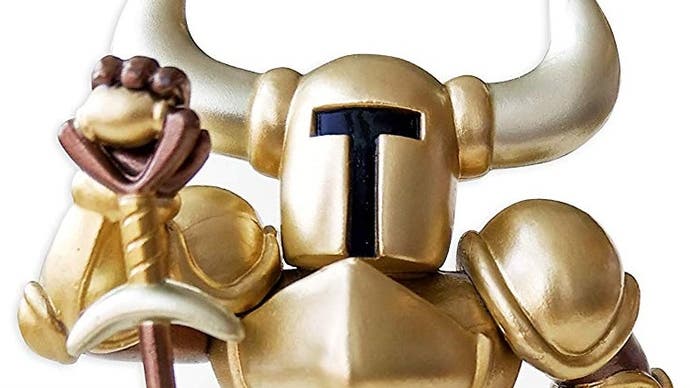 After its existence was accidentally leaked earlier this month, the Gold Shovel Knight amiibo has now been officially announced.
The glistening gallant is set to launch alongside the upcoming physical release of the Shovel Knight: Treasure Trove for Nintendo Switch on 31st December.
You can use the gold amiibo in both the Treasure Trove and Shovel of Hope to unlock additional abilities and challenges. It's also compatible with Azure Striker Gunvolt 2 to unlock a unique boss battle against the Shovel Knight.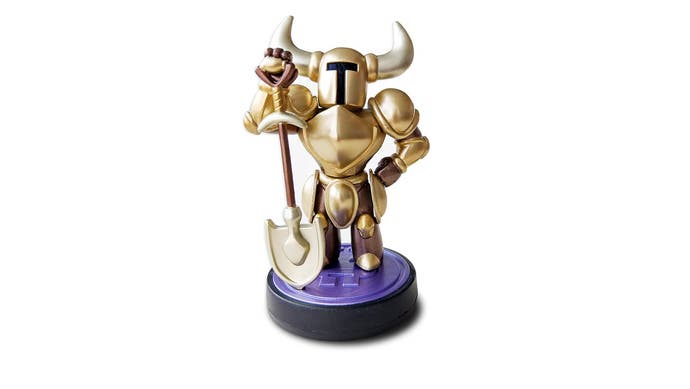 Pre-orders are already available at a number of retailers across the UK and US for £14.99/$15.99. Here's where we've found it so far:
There's not just this shining example of amiibo goods to come, though. Nintendo is also releasing a Shovel Knight: Treasure Trove 3-Pack, featuring the Specter Knight, Plague Knight and King Knight.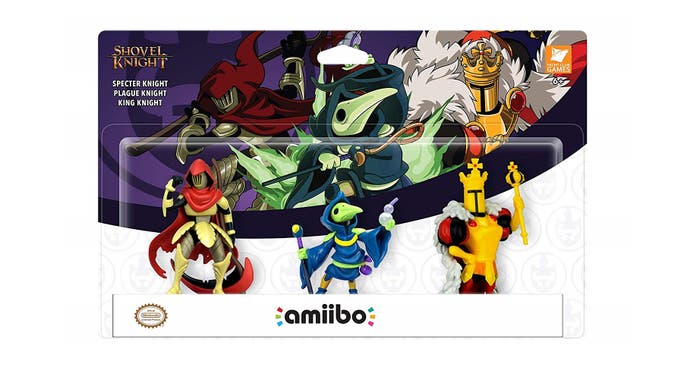 Again, these can also be used in-game to unlock new armor sets and challenges. It'll set you back £34.99/$34.99.
The Gold Shovel Knight amiibo is just one in a new series of figures that will be launching later this year. Along with the Link's Awakening amiibo (which sadly appears to be sold out everywhere already), Nintendo is also launching Squirtle, Ivysaur and Solid Snake amiibo. Fortunately, these three are still up for grabs and priced at £14.99/$15.96!
That should be more than enough to bulk out your collections for now!
Remember, you can always check out Jelly Deals for all the latest amiibo deals. Right now, we've also got pages dedicated to the best price for Nintendo Switch Lite, the best Switch Lite accessories you can already buy and the best power bank for Nintendo Switch.