Cultist Simulator, Into the Breach and Shovel Knight are all reduced in the Humble DRM-Freedom sale
Plus many more titles up to 96% off!
Humble Bundle has launched a DRM-Freedom sale where you can get up to 96 per cent off a huge list of well-known and cult indie hits.
The list of available games is vast and overwhelming, so do go have a browse through the entire DRM-Freedom sale page to see if there's anything that catches your eye. To help narrow it down a bit, though, I've gone through and picked out a few particular highlights that you might be interested in.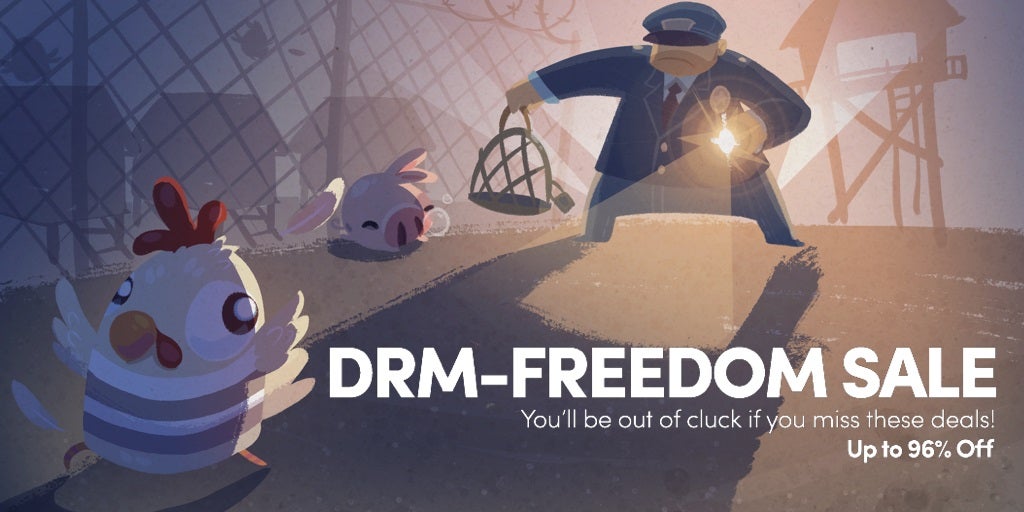 Let's go for something a little arcane and peculiar to start us off. How tempted are you by Cultist Simulator for £10.04? Even with its minimalist presentation, the enigmatic card game has scratched the back of my brain through repeated descents into the occult as more secrets are unlocked.
If it isn't already being flooded by kaiju alerts, then Into the Breach for £5.69 should definitely be on your radar too. The turn-based strategy game from the makers of FTL is a tense and elegant exercise in mech-on-monster warfare.
One final indie you should dig is Shovel Knight: Treasure Trove for £15.99. This massive collection features the main game and all previously released DLC for the exquisite side-scrolling action adventure.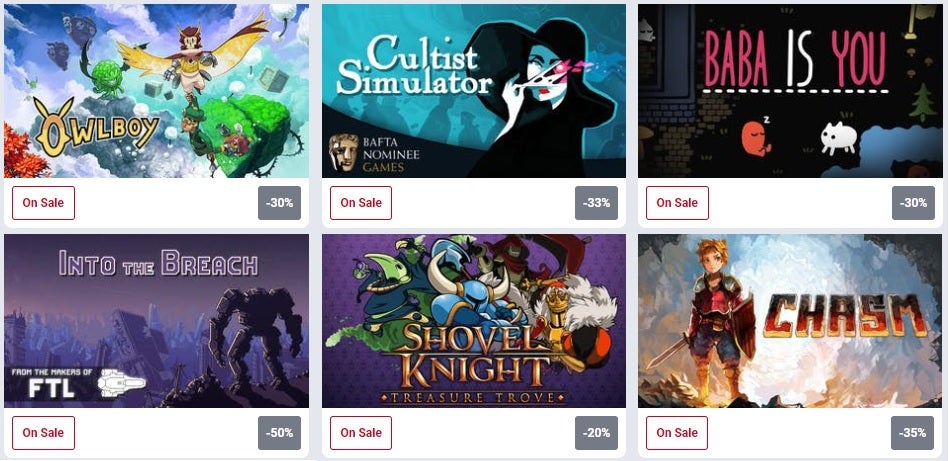 Here are a few other featured deals in the DRM-Freedom sale:
As I say, there are so, so many that a flick through the entire DRM-Freedom sale is definitely a good idea. To quickly point out a few hidden gems, point-and-click adventure 2064: Read Only Memories, quaint visual novel The Yawhg and haunted puzzle game Pony Island are all worth your time.
Elsewhere, you can keep up with all the latest offers across the world of gaming, tech and more by giving us a follow over at Jelly Deals!