Sega thanks Anarchy Reigns fans for their interest as concern grows over western release
Platinum action game won't be at E3.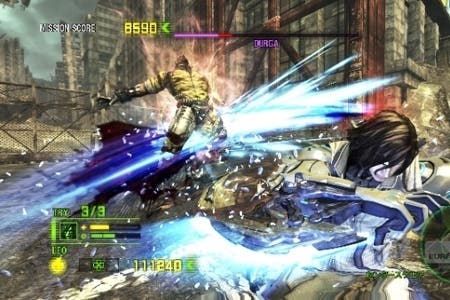 Sega has thanked Anarchy Reigns fans for their interest in the game as concern grows over its western release.
Last week developer Platinum took the unusual step of announcing that Sega had changed Anarchy Reigns' European and US release date to TBC despite the game being finished. It had been due out on these shores on 6th July.
"We break the bad news about Anarchy Reigns US/EU release date - Sega has decided to change the date to TBC," Platinum, which has made a number of games for Sega including Bayonetta, said.
"While our work on the game is finished, localised, and ready to go, as publisher, Sega gets to make the final decision as to when it is released. The Japanese release date, however, remains unchanged for 5th July 2012."
At the time Platinum insisted the game hadn't been cancelled in the West, but did point out that the Japanese version is fully localised and contains all the languages.
"In the West, Sega is looking for the best time to put it out," Platinum added. "There will still be ways for you to get it if you know where to go. We're still 100 per cent behind the game and we still want to connect with you and play with you and have a good time. So let's make sure that happens no matter what bad news we get."
Further concern was raised today after fans noticed Anarchy Reigns was absent from Sega's list of games it will show at E3 next month.
Responding, Sega Europe this morning issued Eurogamer the following statement: "Thank you for your inquiry. Your interest in Anarchy Reigns is very important to us. Unfortunately, we have no new information regarding Anarchy Reigns in our territory at this time. Please continue to check out the Sega website for any future announcements."
Sega's western operation is currently undergoing a restructure, with a renewed focus on core brands, such as Football Manager and Total War, and digital titles.
In December last year Sega delayed Anarchy Reigns to July 2012. At the time, Sega West senior vice president of marketing Gary Knight said the delay - the game's second - was in part the result of a desire to make it bigger.
"Anarchy Reigns brings a new take to the brawler genre and we've decided to take a little more time to deliver the full knockout punch," he said.
"I can't reveal much now, but it's something to do with scale. Let's just say traditional one on one or two versus two fighters will be a thing of the past..."