Anarchy Reigns western release date set for January
Retails for £20.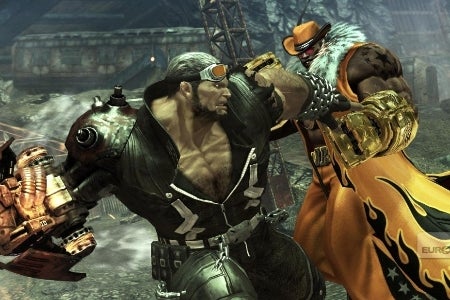 After a peculiar last-minute delay Sega has announced a western release for Platinum Games' multiplayer third-person brawler Anarchy Reigns. It's slated for release 11th January in Europe and 8th January in the US for the reduced price of £19.99/€29.99/$29.99.
The game supports up to 16 player multiplayer modes and features characters from Platinum's previous black & white Wii brawler Madworld.
Additionally, Sega has launched an official English site for the game.
Platinum Games executive director/producer Atsushi Inaba said, "Very few games fall under its genre of a melee-based online multiplayer brawler, so I think we've been able to supply a new kind of excitement that you can't find anywhere else."
Our Rich Stanton gave Anarchy Reigns a 9/10 in his import review where he wrote, "If Anarchy Reigns is only good at one thing, then by god it is brilliant at it." He also called it "as close to God Hand 2 as we're ever going to get," a comparison that's even more apt as Anarchy Reigns is launching at a budget price like God Hand, which was created by much of the same staff back at the now defunct Clover Studios.