Bayonetta invades PlatinumGames' Anarchy Reigns
Witch means...?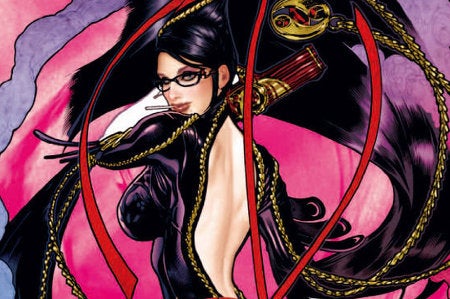 UPDATE: First images of Bayonetta in Anarchy Reigns have been released. Feast your eyes below: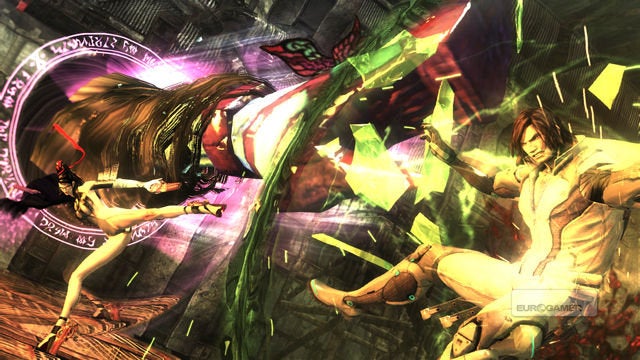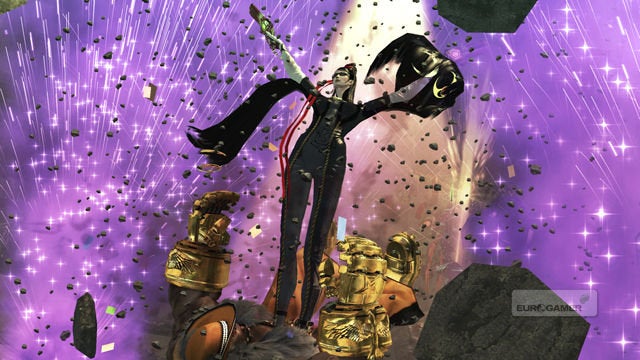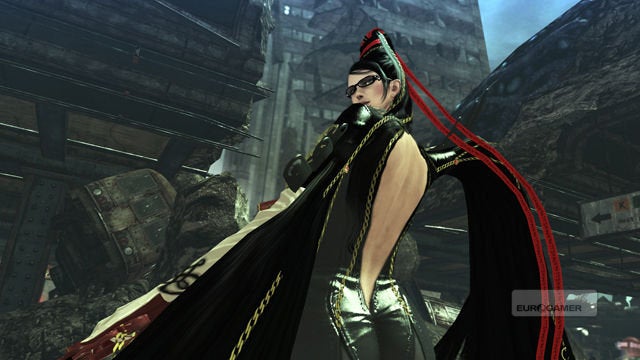 ORIGINAL STORY: Bayonetta, the witch, has been spotted in PlatinumGames' newest title Anarchy Reigns.
She'll be playable in the third-person brawler, according to Japanese magazine Famitsu, read by Andriasang.
To unlock her, you must pre-order the game - known as Max Anarchy in Japan. A possible Bayonetta 2 game has been often asked for by fans and often teased by PlatinumGames. "We would love to make a sequel to it when the time is right," was what studio co-founder Atsushi Inaba told Eurogamer in 2010.
But since then, nothing - only a near-miss tease by game director Hideki Kamiya.
But Bayonetta remains the most successful of PlatinumGames diverse IP portfolio, bringing in more than one million sales - higher than Wii game MadWorld and PS3/360 third-person shooter Vanquish. Eurogamer's Bayonetta review awarded 9/10.
Anarchy Reigns will be out this summer.