Japan Chart: Anarchy Reigns fails to reign
Vita sales plummet by nearly half.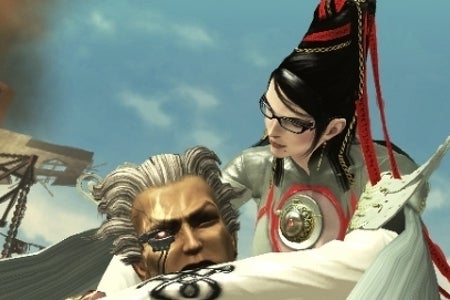 In a surprise to absolutely no one Pokemon Black & White 2 remained in first place for its third week in a row selling 181,756 copies. This brings its three week total to an astounding 2,217,227.
Coming in at a distant second was Etrian Odyssey IV with a respectable 97,142, marking a fine launch for the latest in the cult series.
Meanwhile, Platinum Game's highly anticipated Anarchy Reigns failed to sell well in its debut week. The PS3 version came in eighth place with 21,199, while its 360 counterpart was way down at number 28 with 4,170 sales. This certainly doesn't bode well for Sega's recently delayed multiplayer brawler.
Here's the full chart, as reported by Andriasang:
Pokemon Black & White 2 (Pokemon, DS): 181,756 (2,217,227)
Etrian Odyssey IV (Atlus, 3DS): 97,142 - NEW
Little Battler eXperience Baku Boost (Level-5, 3DS): 55,614 - NEW
Toriko Gourmet Survival 2 (Namco Bandai, PSP): 43,790 - NEW
Run For Money: Flee From the Strongest Hunters in History: (Namco Bandai, 3DS) 30,054 - NEW
Dragon Quest Monsters Terry's Wonderland 3D: (Square Enix, 3DS) 25,027 (812,642)
Ghost Recon Future Soldier (Ubisoft, PS3): 23,021 - NEW
Anarchy Reigns (Sega, PS3): 21,199 - NEW
Culdcept (Nintendo, 3DS): 11,657 (65,743)
Mario Party 9 (Nintendo, Wii): 10,396 (468,430)
Atelier Ayesha (Gust, PS3): 9,813 (85,687)
Mario Tennis Open (Nintendo, 3DS): 9,323 (249,844)
Resident Evil Chronicles HD Selection (Capcom, PS3): 8,354 (36,396)
Tokyo Jungle (Sony, PS3): 7,116 (185,744)
Robotics;Notes (5pb., PS3): 6,757 (64,554)
Persona 4 The Golden (Atlus, Vita): 5,953 (188,782)
Kenka Bancho Bros. Tokyo Battle Royal (Spike Chunsoft, PSP): 5,503 (34,787)
Monster Hunter 3G (Capcom, 3DS): 5,430 (1,485,630)
Wii Sports Resort (Nintendo, Wii): 5,145 (2,914,529)
Super Mario 3D Land (Nintendo, 3DS): 5,055 (1,650,058)
Batman Arkham City Warner the Best (Warner Home Video, PS3): 5,006 - NEW
Fatal Frame 2 Crimson Butterfly (Nintendo, Wii): 4,978 (29,782)
Ghost Recon Future Soldier (Ubisoft, 360): 4,954 - NEW
Taiko Drum Master Wii Ultimate Edition (Namco Bandai, Wii): 4,935 (242,963)
Metal Gear Solid HD Edition (Konami, Vita): 4,496 (28,082)
Mario Kart 7 (Nintendo, 3DS): 4,343 (1,756,959)
Ouka Sengoku (Alchemist, PSP): 4,237 - NEW
Anarchy Reigns (Sega, 360): 4,170 - NEW
Dokuro (Gung-Ho, Vita): 3,194 - NEW
Wii Party (Nintendo, Wii): 3,081 (2,299,841)
Things have remained relatively steady with hardware with the exception of the Vita sales falling by nearly 50%. Last week saw a significant boost due to the Vita launching its Crystal White coloured unit. Metal Gear Solid: HD Edition helped give it a boost too, before sales dwindled this week.
Nintendo 3DS: 51,930 (65,267)
PlayStation 3: 14,297 (16,399)
PlayStation Vita: 11,544 (22,638)
PlayStation Portable: 10,627 (11,461)
Wii: 6,654 (6,880)
Xbox 360: 711 (861)
Nintendo DSi: 455 (657)
PlayStation 2: 474 (490)
Will you support Eurogamer?
We want to make Eurogamer better, and that means better for our readers - not for algorithms. You can help! Become a supporter of Eurogamer and you can view the site completely ad-free, as well as gaining exclusive access to articles, podcasts and conversations that will bring you closer to the team, the stories, and the games we all love. Subscriptions start at £3.99 / $4.99 per month.