Rocket League now features full cross-platform play between PS4, Xbox One, Switch, and PC
Cross-platform parties still to come.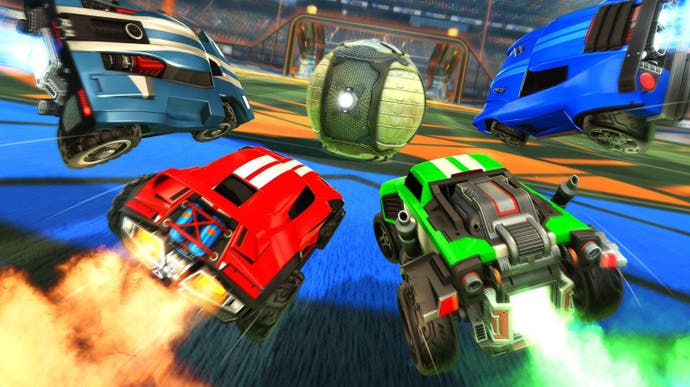 Psyonix has announced that Rocket League's long-requested PlayStation Cross-Play Beta support is now live, meaning that players on PS4, Xbox One, Switch, and PC can finally indulge in a spot of four-wheeled footie together as one.
This time last year, of course, such an occurrence would have seemed practically unthinkable. Sony remained doggedly resistant to calls from fans and developers for console cross-play on PS4, even as more and more games enabled play between Switch, Xbox One, and PC. Finally though, last September, Sony relented, unveiling its PlayStation Cross-Platform Beta - a programme which, initially at least, would be limited to Epic's all-conquering Fortnite.
Fans of Rocket League, which has featured cross-play support between Xbox One, PC, and Switch since launch on Nintendo's platform, were hopeful that PS4 players would soon join in the fun too following Sony's announcement. At the time, Psyonix was enthusiastic about implementing the feature, but acknowledged that progress would depend on Sony.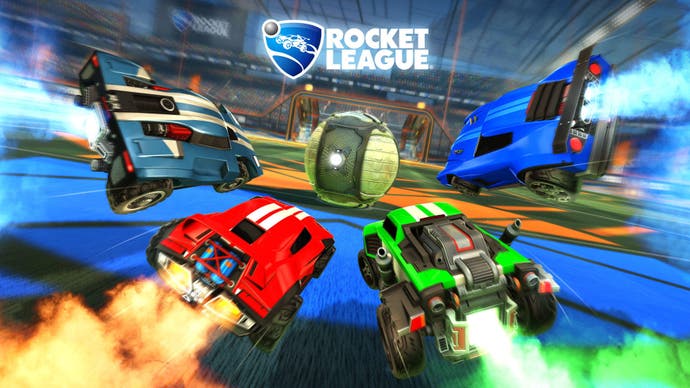 Now, just over three months after the launch of the PlayStation Cross-Platform Beta, Psyonix has announced that Rocket League players on Xbox One, PlayStation 4, Switch, and PC finally have the option to randomly matchmake with or against each other in all Online match types, including Casual, Competitive, and Extra Modes.
As explained in the developer's latest blog post, cross-platform play between systems is enabled by default. However, if you're unable to find players on other consoles, you should ensure that the 'Cross-Platform Play' box is ticked in the 'Gameplay' tab - and then away you go.
Psyonix also reminds players that more cross-platform features are on the way. Cross-platform parties, for instance - enabling friends to team up and join a public match together, regardless of their console of choice - will arrive as part of Rocket League's first update of 2019. Until then, players can still join up with friends on other console, but only in private matches.
"Today's announcement is an important one for us here at Psyonix, because we know how much our community has wanted FULL cross-platform support for quite some time," the developer wrote, "It's because of YOU, our fans, and our generous partners on all systems and services that have made this possible in the first place.
"On behalf of the entire team, THANK YOU for your passion and persistence as we continue to do our best to make Rocket League the best experience we can."