Commonwealth Esports Championships' games confirmed, with Konami's eFootball kicking things off
I guess EA missed the call.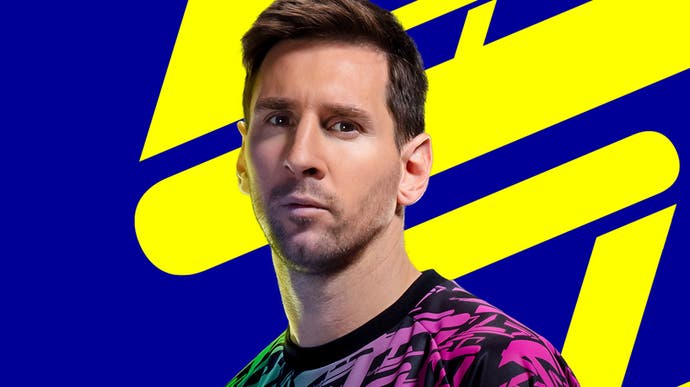 The organisers of the 2022 Commonwealth Games have confirmed the three games players will be battling it out in during the event's inaugural Commonwealth Esport Championships.
DOTA 2, Rocket League and eFootball will all be featured at the event, which is being held in Birmingham this August. Each of these three titles will include an open category and women category.
"Alongside the Global Esports Federation, we are delighted to unveil three major titles for the Commonwealth Esports Championships in Birmingham this summer," said Katie Sadleir, CEO of the Commonwealth Games Federation. "There is no doubt this innovative and exciting event will create new learnings and opportunities for us to further explore esports."
Meanwhile, Commonwealth Games Minister Nigel Huddleston said: "Esports has connected millions of young people across the Commonwealth, providing entertainment and a vital sense of community.
"The Commonwealth Esports Championships is a major vote of confidence in the West Midlands' and UK's thriving esports industry and an exciting chance to look at how this can be brought into the Commonwealth Sport Movement."
It was previously suspected that DOTA 2 would be one of the games teams will compete in during the event, but the other two had remained a mystery until now.
The inclusion of eFootball is a somewhat unusual one, to say the least. The game famously had a disastrous launch, which saw it becoming the most hated game on Steam. As Wes wrote in October, "eFootball's going to need a miracle if it's going to stage a second half comeback."
Then, in November, the developer announced that it was delaying the game's launch update into the spring of this year.
So, perhaps this inclusion at the Commonwealth Esport Championships is Konami's comeback attempt? Or, maybe EA just wasn't interested and Konami got the gig by default? Who knows.
This year's Commonwealth Esport Championships will be a pilot, and therefore no medals will be awarded to the winners. There are hopes from the organisers, however, that this pilot will be successful, with the theory being it will draw in a younger audience to the games themselves.
If it does turn out to be a success, the organisers hope that esports will become a "fully fledged medal discipline" for 2026's Commonwealth Games.