Rayman Legends delay has spawned 30 new levels
Series creator Ancel "wasn't shocked" at fan outcry.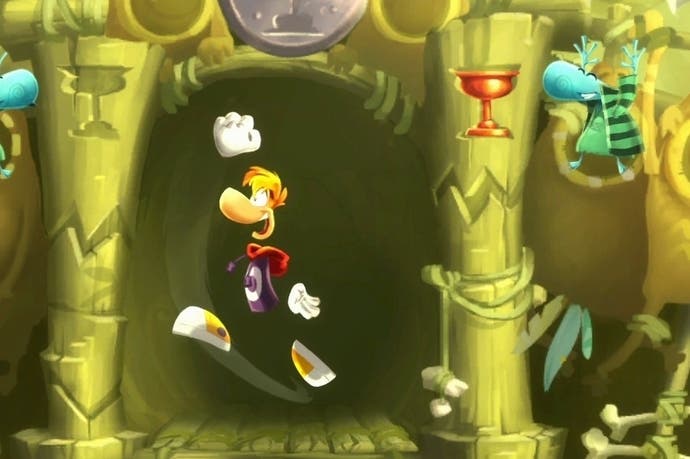 There's an upside to Rayman Legends' seven-month delay - developer Ubisoft Montpellier is using the time to create another 30 levels and fresh boss battles.
That's according to Legends' senior game manager Michael Micholic, who was interviewed with Rayman creator Michel Ancel by ONM.
Ancel, who previously appeared in photos protesting the game's delay, said he wasn't surprised at the backlash to Ubisoft's decision. The delay will see the former Wii U exclusive turned into a multi-platform release, with all versions released in September.
"No, I wasn't shocked, but it was really hard for us," Ancel explained. "Of course, there are more important issues and problems in the world but we worked really hard to make something and were so involved, it was difficult for us and the fans."
An anonymous ex-Ubisoft developer previously claimed that the Rayman Legends team had been working flat out to get the game ready for its original February release date.
"What face do you think we had when the week we had to close the game we're being told it's not going to be released? I couldn't believe it," he said.
"For us, this means we've spent six months barely seeing our wives, kids, and friends for nothing because, after all, such a haste wasn't needed. Believe it, it was a hell to swallow this news."
Ubisoft has promised the game's Challenge Mode as a free olive branch to Wii U fans. The download is due on the eShop later this month.