PUBG will finally let PS4 and Xbox One players party up together
Sounds Karakin.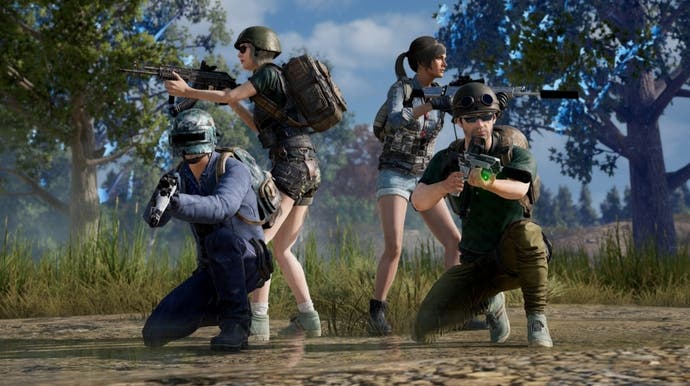 Console wars are so last decade: everyone knows it's all about cross-play nowadays, and PUBG's latest console update is bringing everyone together by letting PS4 and Xbox One players party up. As for PC players - looks like you're still on your own, sorry.
After introducing limited cross-console play back in October, PUBG's 6.2 update finishes the job by allowing PS4 and Xbox One players to squad up in a single party. Until this point console users could play in the same matches, but not join a squad together - which is ultimately the feature everyone actually wants cross-play for.
Those wanting to bridge the console gap need only search for their buddy's Xbox Live Gamer Tag or PSN Name in PUBG's friends list. The update is already live on public test servers, so you can jump in with your friends right away.
While cross-play is now possible between PlayStation 4 and Xbox One, there's been no word on whether PC will ever get cross-play with consoles, and it seems quite unlikely. Putting keyboard and mouse players in the same lobby as controller players would probably be a little unfair - unless it was input-based, perhaps.
The 6.2 update also introduces the highly-anticipated 8v8 Team Deathmatch mode, along with a variety of balance changes to grenades, and a loot rebalance to add more healing items and nerf sniper weapon drops on new map Karakin. There's also a nifty waypoint feature so you can properly mark your plan of attack. If all that tickles your fancy, you can find the in-depth patch notes here.