PUBG is back up to one million current players on Steam
Not bad for a dead game.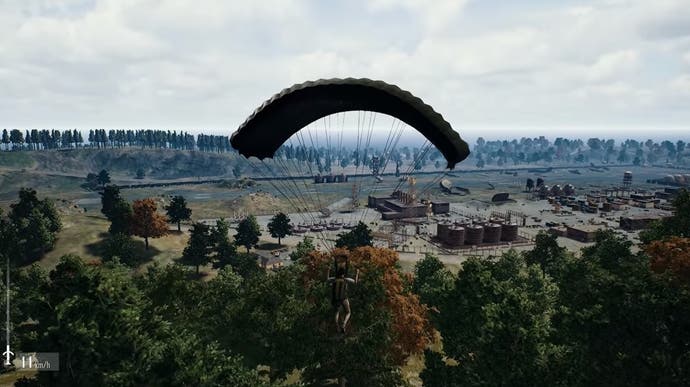 It looks like PlayerUnknown's Battlegrounds has turned something of a corner - it's back up to over one million concurrent players on Steam for the first time since October.
PUBG has steadily lost players on Valve's platform since an incredible January 2018 peak of 3.2 million concurrent players.
After November 2018 saw a low of 895,650 peak concurrent players, this week has seen a significant increase, with, at the time of publication, 1.1 million concurrent players. It's the first time PUBG's peak concurrent player count has risen since January 2018. All this and we haven't even mentioned the PlayStation 4 and Xbox One versions.
A lot of this resurgence has to do with the release of the new snow map, Vikendi, which is going down well with players. There's also a new Survivor Pass, which has proved popular. It's also worth mentioning the overhauled parachute system, which lets you glide or dive during freefall as well as lets you cut your chute before hitting the ground and, if you're precise enough, land through a window. This doesn't sound like a big deal, but it's been described as a gamechanger by PUBG players.
The popular narrative is that PUBG has, in the face of the astonishing popularity of rival battle royale game Fortnite, died a death in 2018. But it has remained Steam's most popular game throughout, and the mobile version is incredibly popular in Asia.
Of course, PUBG has a long way to go before it catches up to its past glories, and it may never get back to that incredible three million concurrent player count, but for the first time in a while, PUBG feels like it's on the up.