Prince of Persia and Assassin's Creed devs announce survival-horror game Outlast
Coming to PC next year.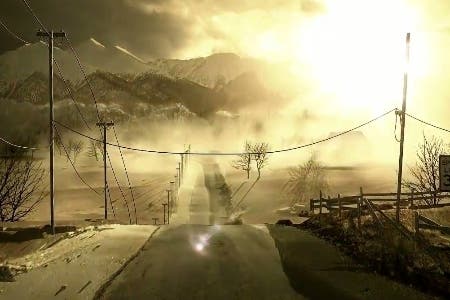 New Montreal-based indie outfit Red Barrels may not be a known quantity yet on account of never having released a game, but its eight-person team has quite an impressive pedigree with several of its staff having worked on such titles as Prince of Persia: Sands of Time, Assassin's Creed, and Splinter Cell: Conviction.
Red Barrels just announced its first title as survival-horror game Outlast, coming to PC next year. The game is set in an insane asylum run amok in the remote mountains of Colorado. You play as a journalist with the bum luck of chasing a lead there only to get more than you bargained for.
"There are already a lot of great games out there about terrifying monsters that eat brains; we want Outlast's to be scary because you'll know the enemies you face still have them," said co-founder of Red Barrels Philippe Morin.
"Our team has a lot of previous experience creating big, blockbuster games," added co-founder David Chateauneuf. "We're all really excited to see what kind of fear-based emotional rollercoaster we can build on our own!"
Check out the teaser trailer for Outlast below.