Pokémon Go Trainer Raid Achievements list as part of the Together We Raid update explained
How the new Raid achievements system works.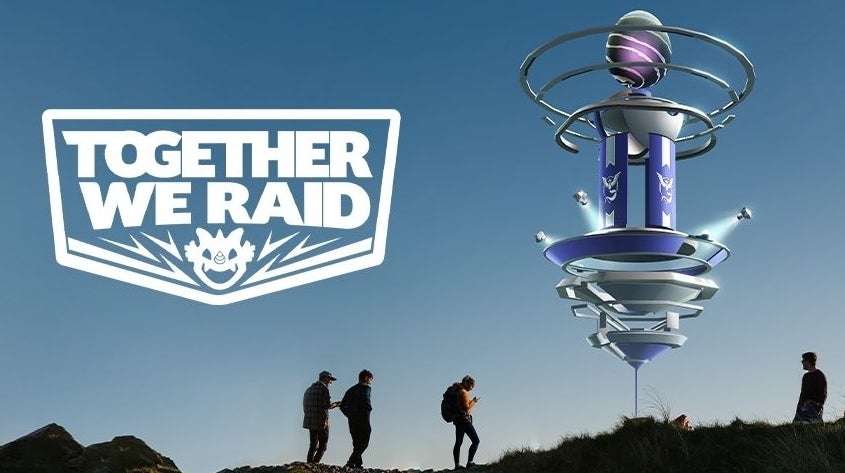 Raid achievements are the headline addition to the new Together We Raid update in Pokémon Go.
These new achievements give trainers feats based on their performance in the raid - from the most damage dealt to the largest Pokémon who joined the fight.
As well as this, the Together We Raid update gives Raids and Gyms a visual refresh, with bolder transitions and a new stadium to fight in. Ultimately, though, Raids work the exact same - come in with your best counters then attempt to catch the Pokémon when the Raid is over.
On this page:
How Raid Achievements work and Achievement rewards in Pokémon Go explained
Raid achievements are rewarded at the end of an encounter, before the rewards and Pokémon catch screen.
Achievements range from prowess within a raid - such as using the most Charged Attacks to delivering the final attack - through to more novel feats, such as having the tallest Pokémon in battle to being the player who has joined from furthest way.
Though you can save your Achievements as an image to your device, rewarded Achievements aren't catalogued anywhere - instead they simply go towards the Raid Expert Medal, which rewards you for the number of Achievements you have received in total.
This means you can participate in Raids without worrying about going for a specific objective. This is useful as early experiences suggest Achievements are somewhat unpredictable - seeing the Style Savant achievement go out to players with minimal avatar changes, for example.
Other achievement types don't feel much like a reward at all - as a solo raider, we got the 'deliver the final attack' achievement for instance, which would probably be a given since there was no one else around to finish the Raid.
Only a limited number of players will be rewarded Achievements at the end of a Raid. In our experience, a raid of six only saw three players be given achievements, while others have seen five rewarded for larger groups. This limited number might be where working towards a specific achievement or two might be worthwhile - though from everything we've seen, it still be on the random side as to what you'll receive.
Trainer Raid Achievements list in Pokémon Go
Below is a list of confirmed Raid Achievements so far, including those added in December 2021. As mentioned above, only some players will earn an Achievement, and even if they are awarded in a slightly random fashion, the good news is the game simply counts whatever you get towards the Raid Expert Medal.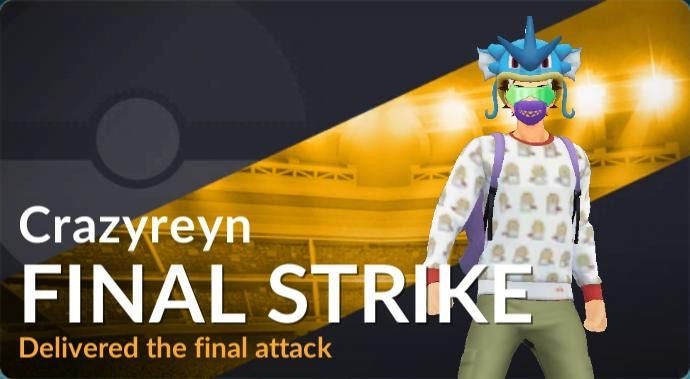 Confirmed Trainer Raid Achievements we know so far include:
Final Strike: Delivered the final attack
Charged and Ready: Delivered the most Charged attacks
Hardest Hitter: Delivered the most damage total
Had the longest surviving Pokémon
Had the tallest Pokémon
Traveller: Joined via a remote raid from the furthest distance
Style Savant: Style award for your avatar
Use a Mega Pokémon
Walk Star: Covered a high distance yesterday
Raid Buddy: Brought a Buddy into battle
Flush with Friends: Raided with a full set of five invites
---
The Season of Mythical Wishes has seen Kecleon finally being released in Pokémon Go! The Crackling Voltage event is currently running and it has brought as a new Team Go Rocket quest - Shadowy Skirmishes! The team lineups for Giovanni and the Team Go Rocket Leaders has also changed. Don't forget to partake in the new Go Battle League season. Elsewhere, be sure to use Daily Adventure Incense for the chance of encountering Galarian Articuno, Galarian Zapdos and Galarian Moltres. This incense may also give you encounters with other rare Pokémon in Pokémon Go.
---
Everything else you need to know about the Together We Raid update in Pokémon Go
While Trainer Raid Achievements are the most tangible addition to the game as part of the Together We Raid update (which ultimately is used to unlock a new Medal) it's otherwise a cosmetic refresh to Raid and Gym encounters.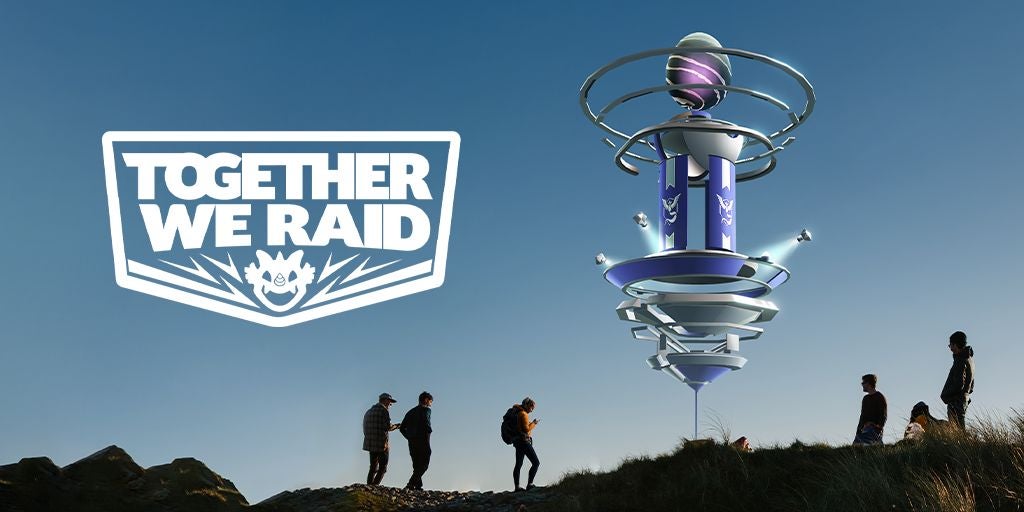 Primary changes include a larger stadium with more spectators, and the lobby to raid transition screen colour matching the Team who currently occupies the Gym. You can watch the video embedded at the top of this article to see how it all looks.
Otherwise, the music, sound effects and starting lobby all remain the same, as does the catch encounter at the end. The recent 'bug' of being unable to skip the rewards as they come in appears to remain, suggesting it might be an intended feature - which will be frustrating during events when you want to get through as many raids as possible.