PlayStation All-Stars, Walking Dead, Lego LOTR headline huge PS Store update
Uncharted Vita, Gravity Rush free for PS Plus peeps.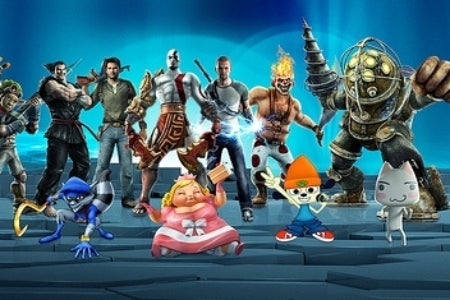 PlayStation All-Stars Battle Royale, Lego Lord of the Rings and the final episode of Telltale's The Walking Dead saga headline a packed update on the EU PlayStation Store.
Sony's character-filled fighter is available for £39.99 on PS3 or £29.99 on Vita.
Other big hitters include Lego Lord of the Rings (£39.99), The Walking Dead - Episode 5 (£3.99), Family Guy: Back to the Multiverse (£49.99) and Doom Classic Complete (£11.99).
PlayStation Vita gets Jet Set Radio (£6.49) and Sine Mora (£7.99), while Halfbrick's enjoyable mobile title Jetpack Joyride arrives as a PlayStation mini for the inflated price of £3.49.
PS3 owners can now download Borderlands 2 DLC Mr. Torgue's Campaign Of Carnage (£7.99, or free with the game's Season Pass) and South Korean singing sensation PSY's Gangnam Style for Just Dance 4.
PlayStation Plus subscribers get Uncharted: Golden Abyss and Gravity Rush free on PlayStation Vita, with 20 per cent discounts for launch titles Escape Plan, Hustle Kings, MotorStorm RC, Little Deviants, ModNation Racers: Road Trip and Unit 13.
The full round-up of new content is available on the EU PlayStation blog.