PlayStation 4 and Xbox One cross-platform play switched on in Fortnite, players report
UPDATE: Epic confirms, blames "configuration issue".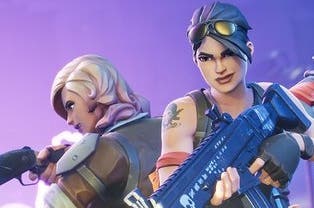 UPDATE 8.45pm: Fortnite developer Epic has confirmed that PlayStation 4 and Xbox One players were able to play together in the game - but said it was an error.
"We had a configuration issue and it has now been corrected," an Epic spokesperson told Eurogamer.
Confirmation that PS4 and Xbox One players can - and now have - played together but are now again walled apart will do little to quieten the ongoing calls for Sony and Microsoft to get over their differences and implement PS4 and Xbox One cross-play, just as Xbox One is able to play with PC and Nintendo Switch for Minecraft and Rocket League.
---
ORIGINAL STORY 12.15pm: Cross-platform play between PlayStation 4 and Xbox One shouldn't be possible, but players of Fortnite, Epic's co-op survival game, are insisting the feature has been quietly switched on.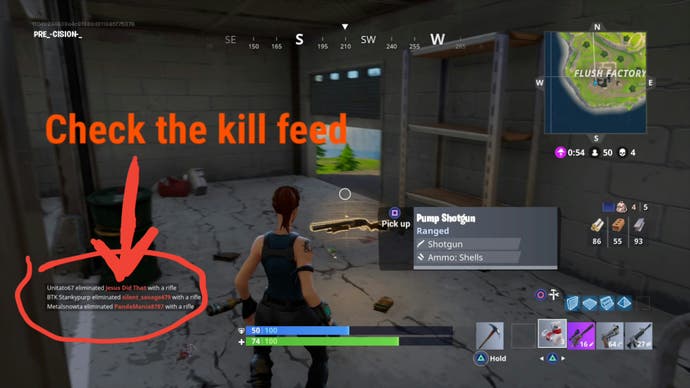 Fortnite reddit users first noticed something was going on when they spotted players with Xbox gamertags popping up in PS4 matches.
Suspicion was raised by redditor PRE_-CISION-_, after they spotted a Gamertag with a space in it. PS4 does not allow spaces in PSN names.
A quick search of Xbox Live later, and yes - the player with that tag only played on Xbox.
The Fortnite community was quick to point out Microsoft and Sony's own stance on cross-network play - that it is absolutely, definitely not allowed.
Some suggested the player with an Xbox gamertag was gaming on PC, but then video and screenshots of him playing the Xbox version surfaced, debunking that idea.
As evidence mounted, another example of an Xbox gamertag in a PS4 game popped up.
And then yet another - as a Dad and son played together: Dad on Xbox One, son on PS4.
Back at E3, Eurogamer interviewed both Microsoft and Sony about cross-network play, following the announcement Minecraft and Rocket League would link up on PC, Xbox One and Nintendo Switch.
The company which didn't want to play ball? Sony. Currently, there are no plans for PlayStation owners to be able to play with those on other consoles.
And yet developers have said that switching on PS4-Xbox One cross-play would be relatively simple. Wildcard, the developer of hit dino survival game Ark, stated it would "not take more than a few days" to get up and running.
We've asked Epic how PlayStation 4 and Xbox One owners are playing together in Fortnite, and whether this feature is intended.
Regardless of the answer, it's another sign that PS4 and Xbox One cross-network play could happen right now - if only everyone agreed to it.