Plants vs Zombies sequel due next year, PopCap confirms
Soil yourself.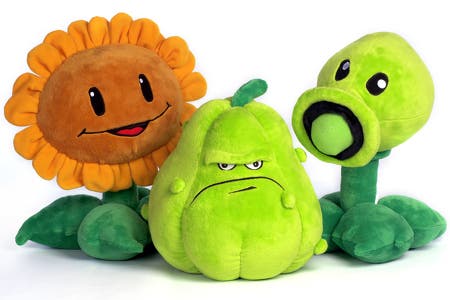 Undead tower defense title Plants vs Zombies will return for a second helping next year, developer PopCap has announced.
The as-yet-untitled sequel lacks a firm release date or confirmed launch platforms, but is expected to arrive in the first half of 2013.
The addictive botanical puzzler will offer more plant and zombie types than ever before, as well as fresh "settings and situations". And presumably more saucepan-headed mumblings from perpetual zombie victim Crazy Dave.
"Spring is crullest curlie ungood time, and plantz grow dull roots," an unidentified spokesperson explained in the game's press release. "So, we are meating you for brainz at yore house. No worry to skedule schedlue plan... we're freee anytime. We'll find you."
EA recently unveiled spin-off app PvZ Presents Talking Zombatar, a disappointing-looking avatar pet for your smartphone.
Need for Speed: The Run studio EA Black Box has also been prototyping a Plants vs. Zombies multiplayer console shooter.