PopCap: Don't be afraid of free-to-play
"Wouldn't joining the party be a better use of your time than complaining about it?"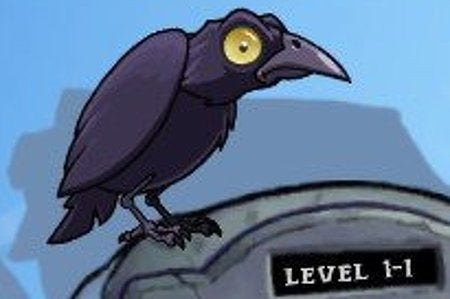 Naysaying gamers suspicious of the free-to-play model should leave their preconceptions at the door and give the system a chance, so says a senior exec at casual gaming powerhouse PopCap.
Writing in an Edge column today, Bejeweled franchise business director Giordano Contestabile addressed "curmudgeons" who predict that freemium's increased prevalence "will bring ruin on our beloved activity, replacing engaging gameplay with repetitive, exploitative viral mechanics."
He argued that this "vocal minority" base their condemnations on the first wave of social network games that popped up on Facebook towards the end of the last decade.
"The first experiments in that sense could barely be defined 'games', and were simplistic 'applications' built by web developers with little or no exposure to game design, aiming to take advantage of the platform's viral features for rapid growth," he said.
Well, times have changed, reckons Contestabile.
"While issues such as cloning and shallow gameplay are still rampant, many compelling game experiences are emerging, developed by teams that understand not only the dynamics of social games, but also that the most important feature of any game is also the most difficult to pin down: fun.
"And, in that sense, it's now clear that, while game development is changing and having a deep understanding of metrics and the technology to back it off is crucial, the most effective (and probably only) way to succeed in the long term with a social game isn't much different from what it has always been: make a game that people want to play and that will keep players entertained and engaged.
"Make it fun, and people will come. Make it fun, and people will play. Make it fun, and people will want to pay."
But what of accusations that the free-to-play model is geared towards customer exploitation rather than rewarding gameplay?
"Many existing social games are shallow, and don't seem to have players' enjoyment as the foremost priority," he admitted.
"But many are, and every day we see new ones that, while not perfect, bring innovation and a sense of fun, and advance our overall understanding of a space that's still in a very early stage of development."
Contestabile concluded by arguing that the free-to-play model helps developers make better games by "providing the tools to measure what players actually do in the game, allowing for continuous iteration and improvement".
Not only that but the removal of the pay barrier and the ease of discovery offered by "connected platforms" such as Facebook also offer developers greater freedom to explore innovative ideas "that would not be feasible with a traditional publishing model, while reaching a much larger number of players".
"Those are all advantages, and can be engaged to make awesome games in an array of genres, for an ever-expanding audience of 'gamers'," he wrote.
"Imagination being the only limit, wouldn't joining the party be a better use of your time than complaining about it?"
Contestabile's remarks follow a report this week that suggested the social gaming boom is over and that tough times lay ahead for the sector.
PopCap's latest assault on the Facebook market is Solitaire Blitz, which entered beta earlier this month.