PopCap lays off about 50 employees
"If we didn't have EA behind us, the cuts would have been worse."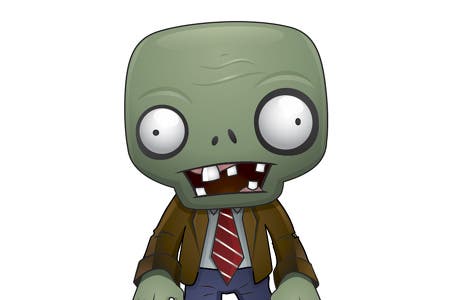 Following yesterday's the news of a Plants vs. Zombies sequel, PopCap is making severe cuts to its operation, resulting in the loss of roughly 50 jobs.
PopCap co-founder John Vechey explained on the company blog, "this morning we informed our employees about a reorganization in our studios that will include a 'Reduction In Force' in our North American operation - mostly in our headquarters here in Seattle - and an 'exploratory consultation' to evaluate the future of our PopCap office in Dublin, Ireland."
He clarified, "'Reduction In Force' means that some people are losing their jobs. 'Exploratory consultation' means we're talking to our Dublin team about the future of that office and whether we can find a path to improve our profitability in Europe without having to close the operation."
Vechey estimated that "in North America there are about 50 people who will no longer work at PopCap. We've hired aggressively this past year and PopCap is still growing. Even with the cuts we expect to end the year with roughly the same number of people we started with."
As of last year, PopCap had a staff of 400.
He explained that the reason for these cuts was due to the way people play and pay for games has changed faster than they could have expected. "Free-to-play, social and mobile games have exploded in popularity. That happened fast. Surprisingly so. The change in consumer tastes requires us to reorganize our business and invest in new types of games on new platforms. It's a completely different world from when we started."
"To stay in business, we need to manage costs, improve efficiency and maintain a profit. We've been able to invest in creative new games like Peggle and Plants vs. Zombies because we had a high profit business. That business is challenged, and if we don't adapt, we won't be able to invest in new IP."
"That sounds harsh - but if we don't stay in business, no more plants, zombies, jewels, frogs or worms."
Despite speculation that this was mandated by corporate overlord EA - who purchased the company last year - Vechey assured everyone that this was entirely PopCap's decision.
"The decision to reorganise was 100 per cent made by us, with no pressure from EA," he said. "Some of the people affected by the reorganization may be retrained and reassigned to other jobs in the EA studios. If we didn't have EA behind us, the cuts would have been worse."
While saddened by the news, Vechey remained optimistic about where the company is going. "We're sincerely excited about the company's future prospects and committed to continuing to lovingly craft the very best and most broadly appealing video games in the world."