Major Plants vs. Zombies HD update goes live
PopCap adds new modes and mini-games to iOS versions.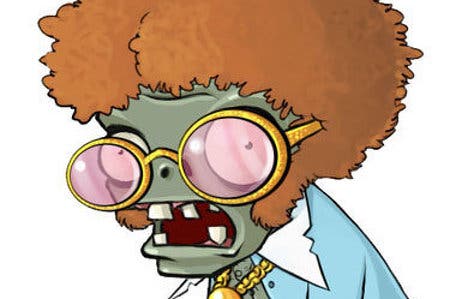 A hefty new update out today for the iPad version of Plants vs. Zombies adds a bevy of new content to PopCap's beloved RTS.
First and foremost, you'll get three new game modes: Zen Garden, Vasebreaker Endless and I, Zombie Endless. Mushroom Garden and Aquarium Garden can also be added via an in-app purchase.
On top of that, there are four new mini-games to check out. Slot Machine is free, while Zombiquarium, Portal Combat and Beghouled Twist are available as paid add-ons.
Game Centre leaderboards have also been added, along with 28 new achievements and new items for Crazy Dave's shop. Finally, a bunch of new coin packs have been made available for those looking to get a head start.
The standard iPhone version has also been tweaked. That version gets Vasebreaker and Vasebreaker Endless, a Game Centre leaderboard and four new achievements.
PopCap's infections horticultural time-waster first launched on PC back in 2009 to universal acclaim.
"A masterful combination of serious strategy and cartoonish delights - and by adding mini-games, survival modes and a shop, PopCap is practically rubbing it in," read Eurogamer's 9/10 Plants vs. Zombies review.