Plants vs. Zombies Garden Warfare gets Xbox One release date
UPDATE: And a nearly 10 minute developer walkthrough.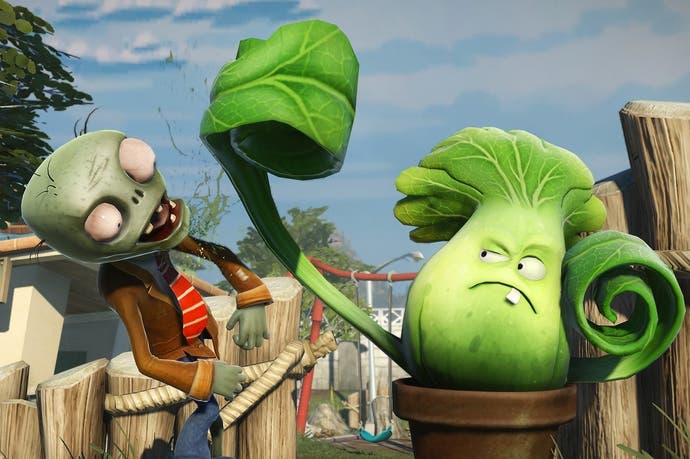 UPDATE: Plants vs. Zombies Garden Warfare has received an over nine-and-a-half minute developer walkthrough detailing the various types of units you can play as in Popcap's upcoming class-based third-person shooter. Check it out below.
ORIGINAL STORY: EA has announced a 20th February 2014 release date for PopCap's Plants vs. Zombies spin-off Garden Warfare.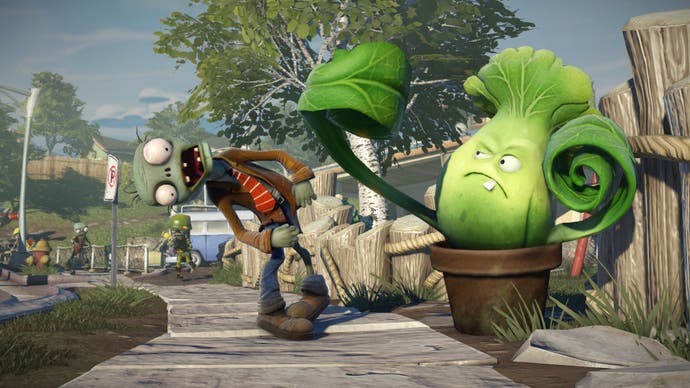 The third-person shooter will debut for both Xbox 360 and Xbox One on that date - and two days before that in North America.
A PC version is also in the works for release at a "later date", PopCap said.
A PlayStation version is yet to be announced.
Garden Warfare takes the series' cast of plants and zombies into a 3D world powered by DICE's Frostbite 3 engine.
10 maps will be included at launch, alongside three modes for up to 24 players.
Garden and Graveyards sees a 12-player team of plants face a 12-player team of zombies for the control of garden bases. Another 12 vs. 12 mode, Team Vanquish, sounds like a simple team deathmatch affair.
Finally, there's a four-player co-op mode Garden Ops which sees a close band of plants working together to face a wave-based zombie attack.
In North America it'll release for the cheaper price of $30 (about £18.60) on Xbox 360 and $40 (£24.80) on Xbox One. UK prices have yet to be announced.