EA adds micro-transactions to Plants vs. Zombies: Garden Warfare
"Now you have the choice to play your way."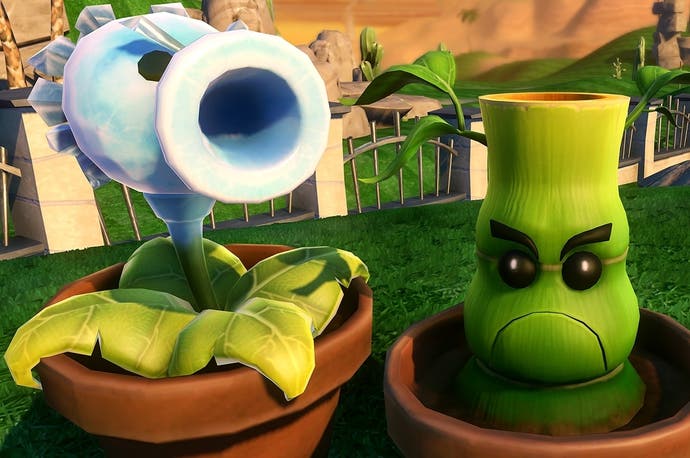 EA has activated the ability to purchase in-game items for Plants vs. Zombies: Garden Warfare with real-world money - two months after its launch.
The micro-transactions allow you to purchase in-game money in varying quantities from the game's Sticker Shop. You can then spend these coins on new packs of upgrades, just as you could using money earned through in-game play.
EA announced the move on Friday night at the end of a blog post detailing the recent free updates for the game, such as the Wild West-themed Zomboss Down pack. More free content is on the way.
"Starting next week, players will be given the option to purchase coins from the Sticker Shop, which allows players the ability to access new packs and character content more quickly - all the same content that can be earned through regular gameplay," producer Brian Lindley explained.
"Now you have the choice to play your way; you can play to get new packs and content via earned coins in the game, or you can purchase coins to get more of the packs and content you want right away."
Garden Warfare is currently an Xbox exclusive (for 360 and One), although a PC version is expected at some point.