Plants vs. Zombies Garden Warfare PC release date announced
No word on PlayStation versions, though.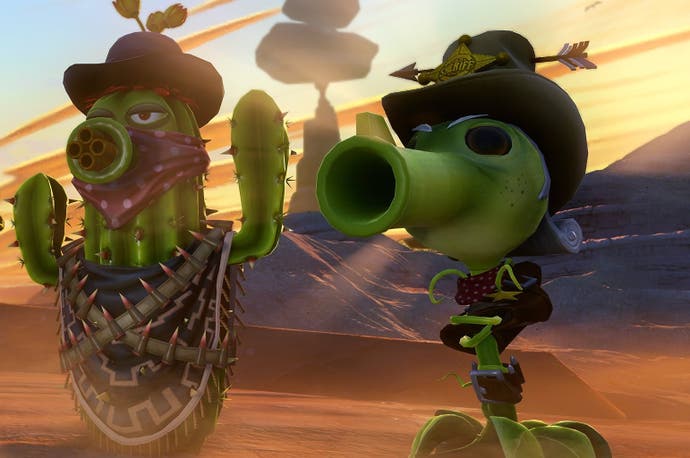 PopCap's multiplayer shooter spin-off Plants vs. Zombies Garden Warfare launches on PC on 24th June in North America and 27th June in Europe, EA has announced.
The PC version will be sold from EA's digital store Origin and "other retailers". It includes all content from the Garden Variety Pack and Zomboss Down, a Wild West themed update with eight new playable characters, more than 200 customisations and a Cactus Canyon map.
The game launched earlier this year on Xbox One and Xbox 360.
Producer Brian Lindley said: "We've had an amazing response from players since launching the Xbox platforms, and can't wait for PC players to join the party this summer.
"The PC version has all the great content that we have put out since launch like Garden Variety and Zomboss Down for players to enjoy from the start."
The £34.99 Origin Digital Deluxe Edition includes two Booster Packs, in-game coins and an exclusive character customisation pack.
Last week EA activated the ability to purchase in-game items for Plants vs. Zombies: Garden Warfare with real-world money - two months after its launch.
The micro-transactions allow you to purchase in-game money in varying quantities from the game's Sticker Shop. You can then spend these coins on new packs of upgrades, just as you could using money earned through in-game play.
There's still no word on a PlayStation version, despite PopCap hinting that one might be in the works.