EA quietly begins what looks like a Plants vs Zombies Garden Warfare 3 alpha
Weed like to play.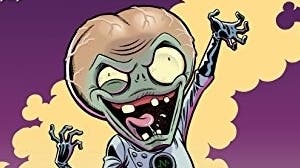 EA has sent out alpha playtest invites for a new, third Plants vs. Zombies shooter made by the Garden Warfare team.
Currently codenamed "Picnic", the game has yet to be officially announced as Plants vs Zombies 3... but it doesn't take too much to join the dots.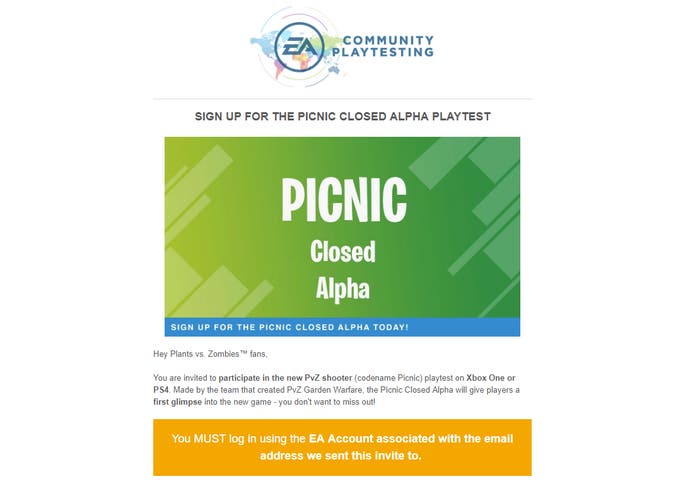 Invites sent out over the weekend were marked as "Confidential" and came with dire warnings from EA they were not to be shared or talked about online. So, of course, they quickly ended up all over reddit.
And, independently, Eurogamer has been forwarded some of the invites by those contacted.
"You are invited to participate in the new PvZ shooter (codename Picnic) playtest on Xbox One or PS4," the invite's text reads. "Made by the team that created PvZ Garden Warfare, the Picnic Closed Alpha will give players a first glimpse into the new game - you don't want to miss out!
"Players from all experience levels and backgrounds are encouraged to join. Please note that the playtest will only be available in English."
Playtests will run for three hours each on August 1st and 2nd, between 11am and 3pm Pacific (7pm and 11pm UK) each day. After that, there will be a three day test from 11am Pacific (7pm UK) August 3rd to 11am Pacific (7pm UK) August 6th.
There's no word yet on what the alpha will contain, or what changes from Garden Warfares 2 have been made.
EA first announced a big new Plants vs. Zombies game to investors back in February. All we know from is it will arrive before the end of this financial year in March 2020.
Before that, a tie-in comic (yes, Plants vs. Zombies has tie-in comics) was announced as a "bridge between video games PvZ: GW2 and PvZ: GW3" rather spilled the coffee beans.
And this is all separate to EA's other ongoing Plants vs Zombies test - a pre-alpha build for the mobile-only Plants vs Zombies 3. That's currently available in certain countries (not the UK, sadly) on Android phones.