Nintendo has no plans for Zelda: Tears of the Kingdom DLC
It won't Goron and on.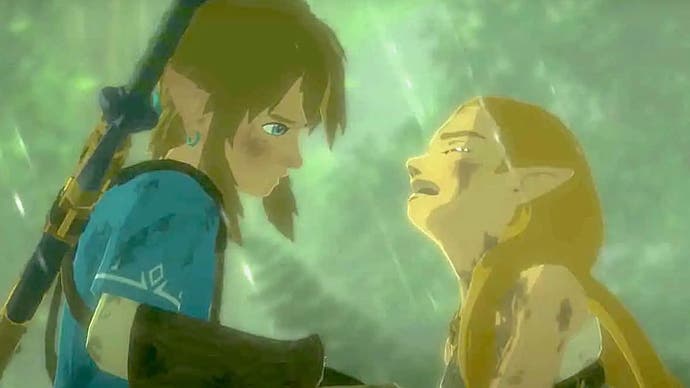 The Legend of Zelda: Tears of the Kingdom will not receive any additional content, Nintendo has said.
Nintendo's legendary Zelda producer Eiji Aonuma confirmed the decision in an interview with Famitsu, where he said he'd simply "done everything" he could in Tears of the Kingdom's world.
Tears of the Kingdom director Hidemaro Fujibayashi agreed, and said that while he was already thinking about what the "next fun experience" for the Zelda series should be, he did not know yet what form this may take.
Indeed, Aonuma said that plans for the next Zelda game "may return to the same world again" via another game that acted as a sequel - or, alternatively, "a new work".
"There are no plans to release additional content this time, but that's because I feel like I've done everything I can to create games in that world," Aonuma said.
"In the first place, the reason why we chose this time as a sequel to the previous game is because we thought there would be value in experiencing a new kind of play in that place in Hyrule. Then, if such a reason is newly born, it may return to the same world again.
"Whether it's a sequel or a new work, I think it will be a completely new way to play, so I'd be happy if you could look forward to it."
Zelda: Tears of the Kingdom released earlier this year to enormous sales. Expansions to the game had been expected by fans after Nintendo added to the game's predecessor Breath of the Wild via two dollops of post-launch DLC.
But Nintendo already has a bustling slate of games still to launch on Nintendo Switch - including Super Mario Bros. Wonder, a new WarioWare, Super Mario RPG, Luigi's Mansion 2 and a Princess Peach game - before it launches new hardware, widely expected sometime in 2024.
Whatever happened to Kass in Tears of the Kingdom? It seems now we may never know.