The Eurogamer Assetto Corsa Championship comes to Silverstone
Plus, highlights of the race in Montreal.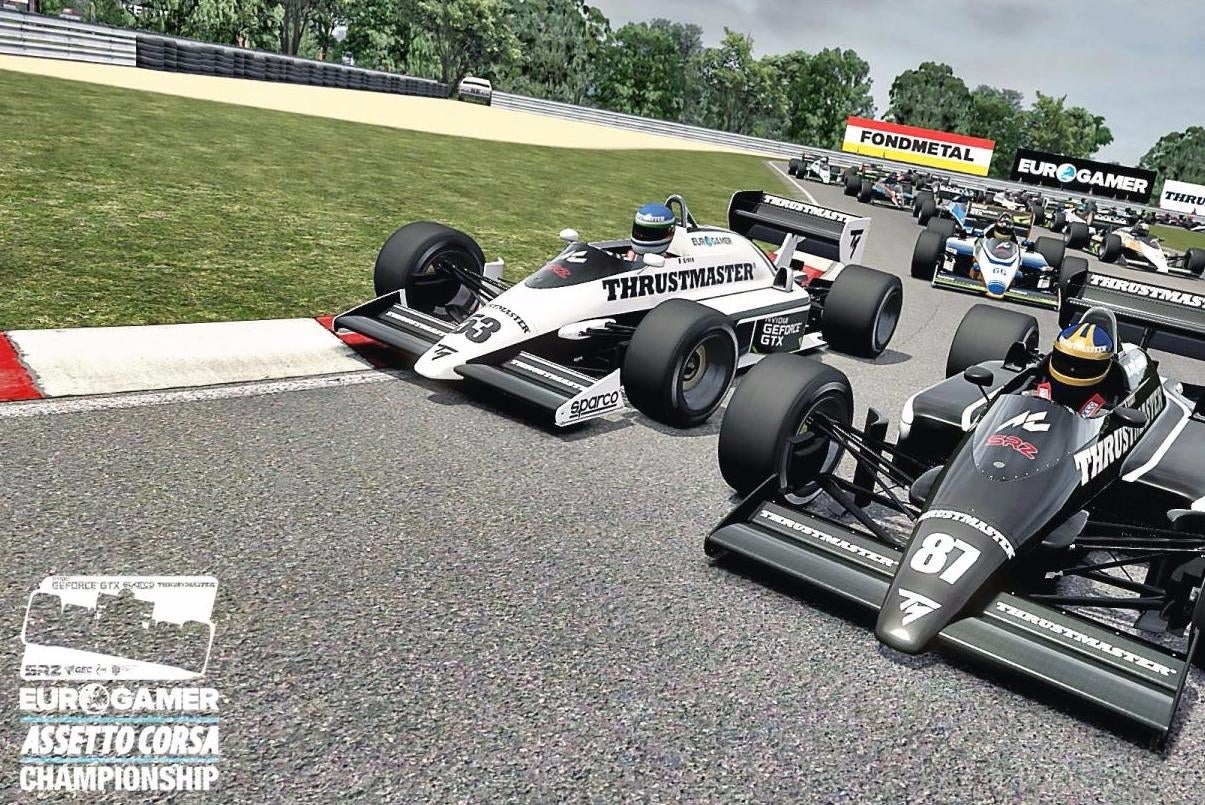 We at Eurogamer Italy set up our first ever esports championship to be as difficult as possible, but also set out to find the best drivers we could to take it on. After a difficult start at Imola and Mexico City, the last race in Montreal confirmed our expectations: these drivers are of the highest level, and the skill of the best among them is starting to tame the powerful Lotus 98T. Three winners in three Grands Prix is a testament to the challenge that a full race on Assetto Corsa poses to the drivers' attitudes. This time, it was David Greco of Thrustmaster White that took the lead and the win for the official team of the peripheral manufacturer. Behind him, a solid race from Hany Alsabti, Tuomas Thatela, Kevin Siggy, Jack Keithley, Jackub Charkot and Amos Laurito put on a great show that our friends at SimracingZone.net captured in the Virtual Studio below, with not one but two Sparco Shows and the customary Nvidia Moment.
That's all by way of a preamble for the fourth round of the Eurogamer Assetto Corsa Championship, which takes place tonight on an insanely fast version of Silverstone. It will be streamed this eventing on Eurogamer Italy's Twitch channel at 20:35 CET / 7.35pm UK time, or in the embed below.
Guarda il video live di Eurogamer_Italia su www.twitch.tv
Buon divertimento!