The Eurogamer Assetto Corsa Championship races at Estoril tonight
Plus highlights of the last race at Hockenheim.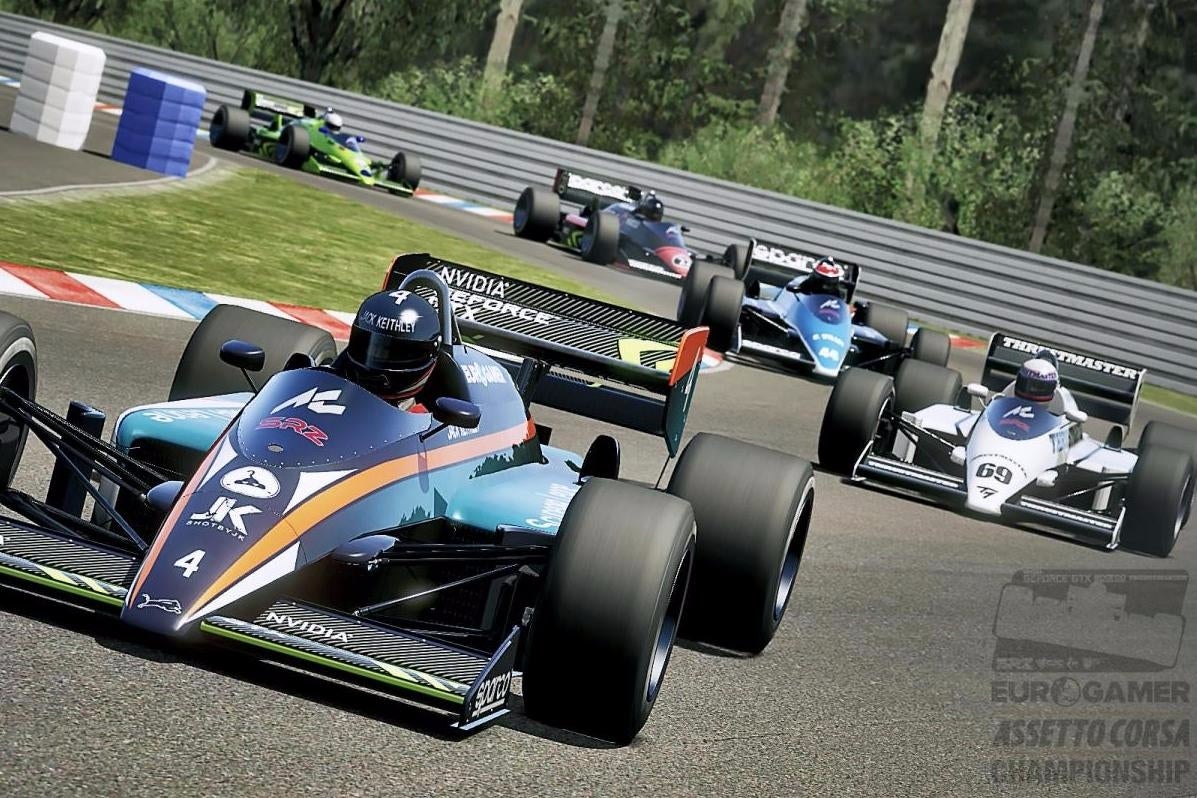 Tonight at 7.35pm UK time (20:35 CET), Eurogamer Italy's esports racing specatacular, the Eurogamer Assetto Corsa Championsip, stages a Portuguese Grand Prix at the Estoril race track. But first - highlights of the last round.
If there is one takeaway from the race at Hockenheim, it's that Hany Alsabti got his hands on the drivers title. His win at the old and fast Hockenheimring was pretty much perfect, while David Greco was never in contention after the early phases of the race. The German race, save for some divebombs from Amos Laurito and occasional chases for the midpack drivers, wasn't the most exciting of the championship so far, but clearly was a defining point for Alsabti's championship - partly thanks to his switch to a Thrustmaster manual gearbox that helped him to improve his performance with the historic Lotus race car. Jacub Brezinski's third place was notable, helping him to keep the Feeder Ragnar Simulator team in the top spot of the constructors' championship and himself in contention for second or third place. This is actually the most likely result that Greco, Charkot, Siggy, Thatela, Brezinski and Masetti can realistically reach, unless Alsabti doesn't score any points during this race.
Above you can find the sixth episode of our virtual studio summarising the German race. After that, you'll be ready for tonight's stream of the race on the the difficult Estoril layout. Watch it on Eurogamer Italy's Twitch channel from 7.35pm UK time or in the below Twitch player.
Enjoy!